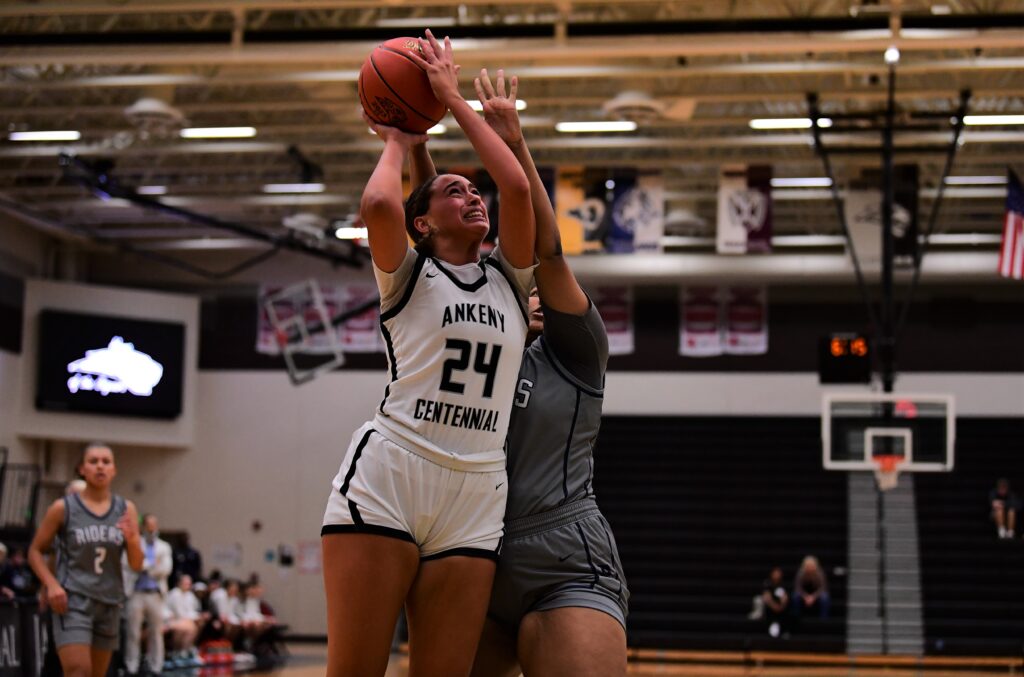 Kennedy White was coming off a season-low six-point game in a loss to Dowling Catholic on Friday.
It didn't take long for the senior post player to surpass that total on Tuesday.
White poured in a career-high 23 points and also grabbed seven rebounds to lead the third-ranked Ankeny Centennial girls' basketball team to a 69-34 victory over No. 10 Des Moines Roosevelt in a non-conference game at Centennial.
"It was a great game," White said.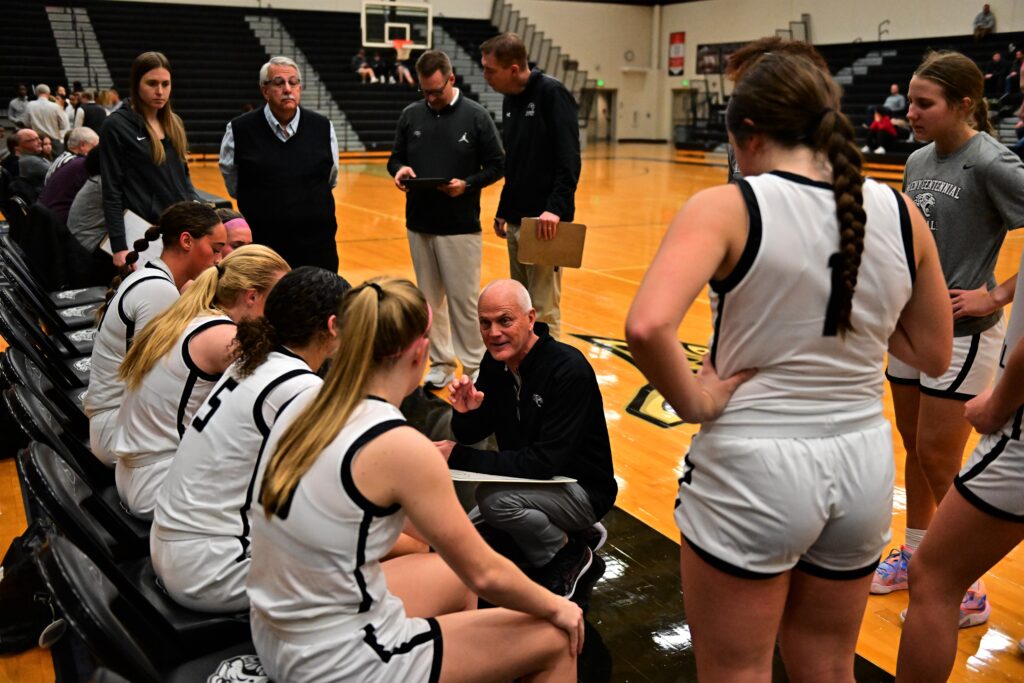 White made all seven of her shots from the field. She also went 9-for-11 at the free-throw line.
"They didn't really have anyone who could guard her," Centennial coach Scott DeJong said of the Roughriders, "and she got to the free-throw line. She was very efficient to get her points."
Jaeden Pratt also had a career-high with 16 points. She added eight rebounds, three steals and a block.
Mya Crawford chipped in 12 points, including a half-court 3-point goal at the end of the third quarter that extended the Jaguars' lead to 53-27. She also had three steals.
Averi Porter contributed five points and five assists. Reserve Finley Blackmore grabbed nine of the team's 46 boards.
"It was a different atmosphere," DeJong said. "Hardly anybody was at the game, but I thought we got better as the game went on. We had three (players) in double figures, and that's always nice to see."
Centennial held a 16-11 lead at the end of the first quarter. The Jaguars increased the margin to 31-20 at halftime.
"It was a little slow going at the beginning, but I thought we played pretty well at the end of the first half and then it continued into the second half," DeJong said. "I thought our passing was really good. We got some transition going in the second half, and that's a big part of our game. Hopefully, we can keep improving in that area."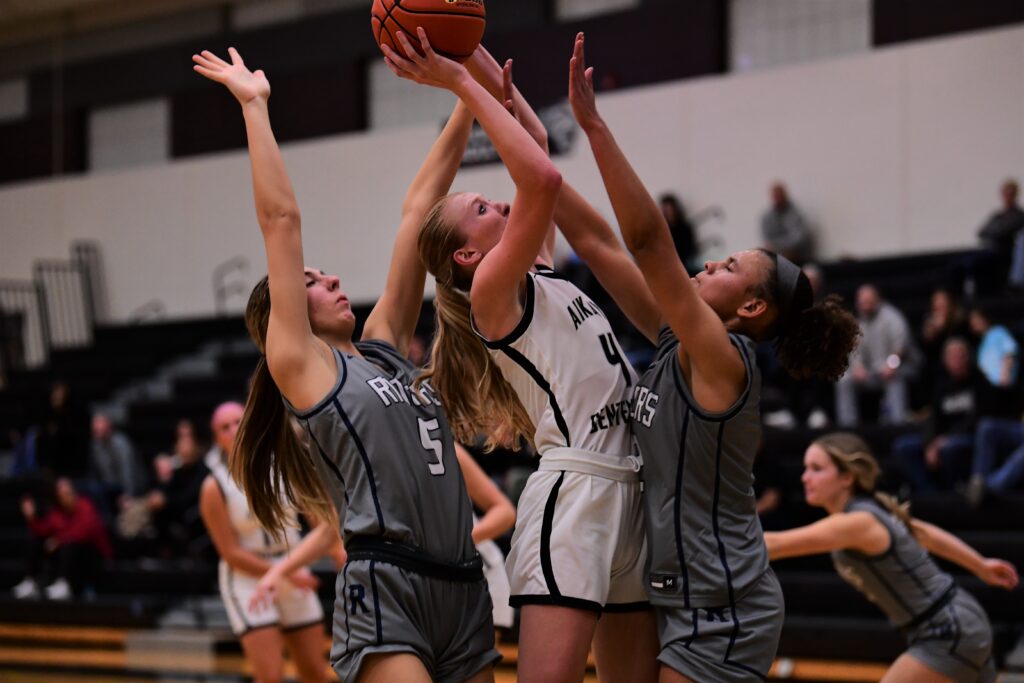 The Jaguars improved to 5-1 on the season. Roosevelt's record dropped to 1-2.
The Roughriders advanced to the state tournament a year ago.
"They've got (Arianna) Jackson, who is one of the best players around," DeJong said of the Iowa State recruit. "But they're definitely not the team that they were last year."
The Jaguars will travel to Valley on Friday for a CIML Conference game. The No. 5 Tigers are 2-1 in the league and 3-1 overall after posting a 60-32 victory at Urbandale on Tuesday.