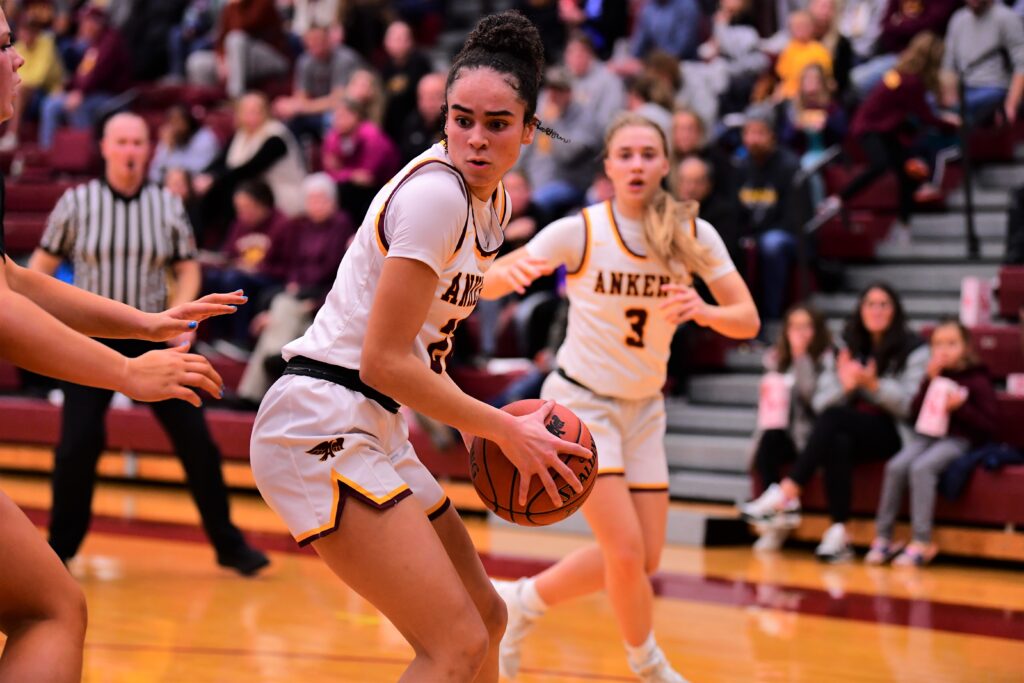 With the final seconds of the first half ticking off the clock on Tuesday night, Southeast Polk guard Alyssa Bartlett hurried the ball up the court during a CIML Conference girls' basketball game at Ankeny.
Bartlett dribbled behind her back to avoid an Ankeny defender, then launched a 3-point shot from half-court that swished through the net as time expired to give the eighth-ranked Rams a 32-25 lead at the break.
It was that kind of night for the No. 9 Hawkettes.
Southeast Polk went on to post a 57-43 victory to remain unbeaten. The Rams are now 2-0 in the league and 5-0 overall, while Ankeny's records dropped to 1-2 and 2-2.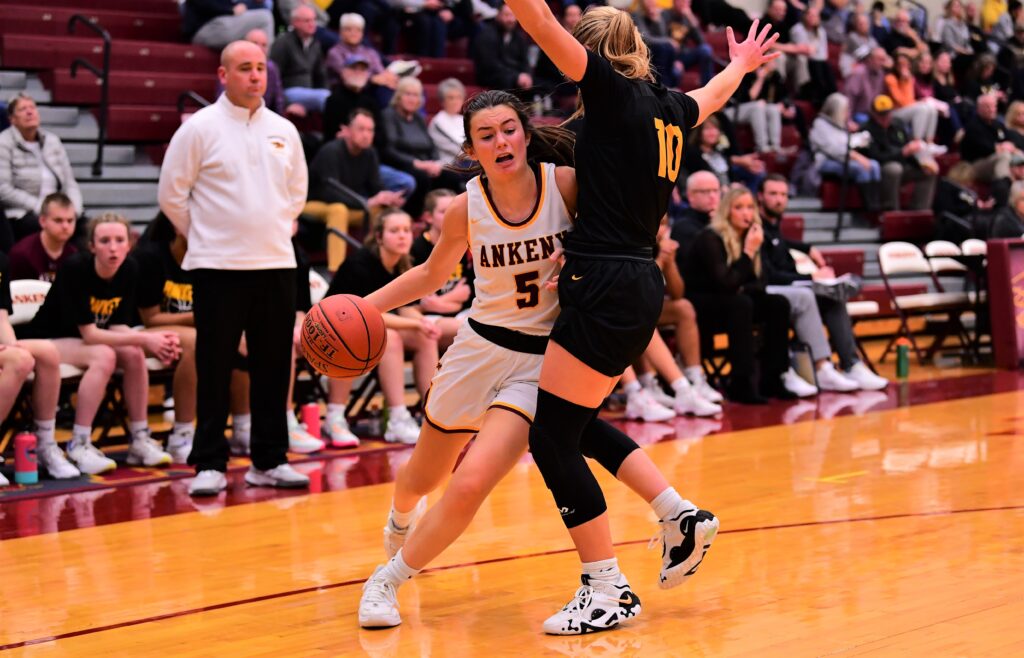 "The first quarter we didn't defend very well and they got hot, and the momentum started to get going," said Ankeny coach Dru McAnelly. "We didn't shoot the ball very well. We've just got to get our confidence back now."
The Hawkettes could get no closer than five points in the second half. Savannah Gage made two free throws early in the fourth quarter to close the gap to 42-37, but Southeast Polk then answered with an 11-2 run–including 3-pointers by Jacie Mitchell and Ashlin Williams–to seal the win.
Drake recruit Brooklin Dailey scored 18 points to lead four Rams in double figures. Eva Solseth chipped in 13, Mitchell had 12, and Bartlett added 11 points, 11 rebounds and six assists.
Southeast Polk shot 47.4 percent from the field (18-of-38), including 10-of-19 from 3-point range. Mitchell went 4-of-7 from behind the arc.
Ankeny, meanwhile, struggled mightily against the Rams' zone defense. The Hawkettes made just four 3-pointers, two of them by reserve guard Kendra Lewis, and had no treys in the second half.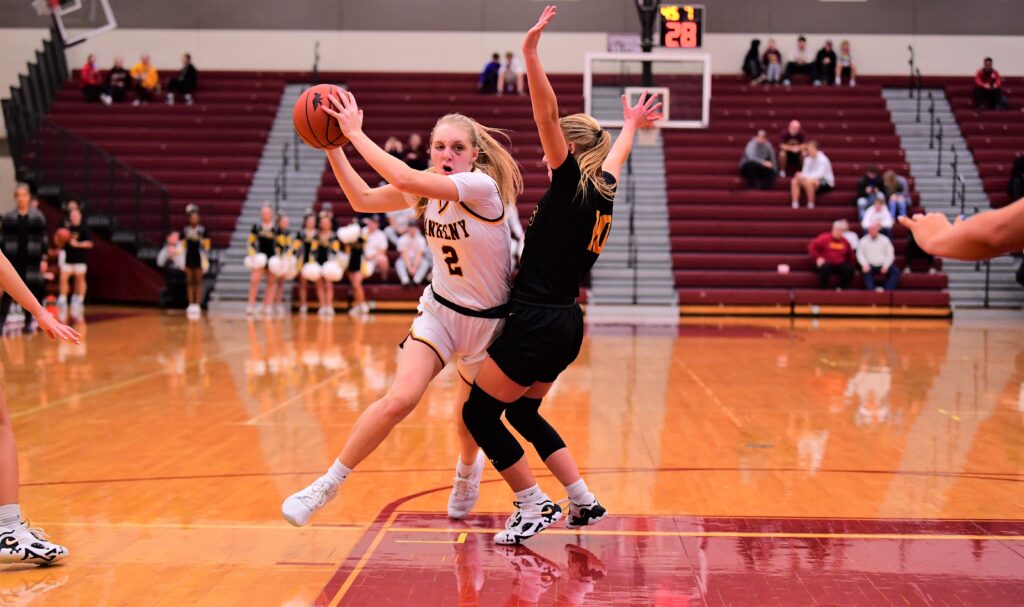 Ankeny went 14-of-56 from the field (25.0 percent) and just 4-of-26 (15.4 percent) from 3-point range. The Hawkettes were also outrebounded, 33-27.
"We were settling a lot (for 3-pointers)," said Ankeny freshman Jayla Williams, who had six rebounds and four steals in the loss. "We watched their film. I knew they were going to (play zone) the whole time, and we definitely worked on it."
Gage led the Hawkettes with 11 points, while Karsen Jacks and Williams each had nine. Jenna Pitz and Lewis each added six.
Southeast Polk took control of the game with a 12-0 run in the first quarter. Dailey made three consecutive 3-pointers, then Solseth added another as the Rams built a 19-6 advantage.
Ankeny responded with 3-pointers by Lewis and Jacks to end the period, then later got a pair of free throws from Pitz following an intentional foul by Dailey to pull the Hawkettes within 27-22 with 1:38 left in the half.
Another 3-pointer by Lewis cut the deficit to 29-25 with 37 seconds to go, but Bartlett's spectacular shot at the buzzer halted Ankeny's rally.
"We haven't seen the zone at all this season," McAnelly said. "We knew it was coming, and we worked on it a day or two in practice. We got very stagnant. The girls didn't play in attack mode like they normally do, and that's what a good zone can do to you sometimes. You also get that way when you're missing shots and you get frustrated."
The Hawkettes will play a non-conference game at Ames (0-3) on Friday.
"Like I told them after the game, 'December 6 isn't going to define our season but it better refine our season,'" McAnelly said.