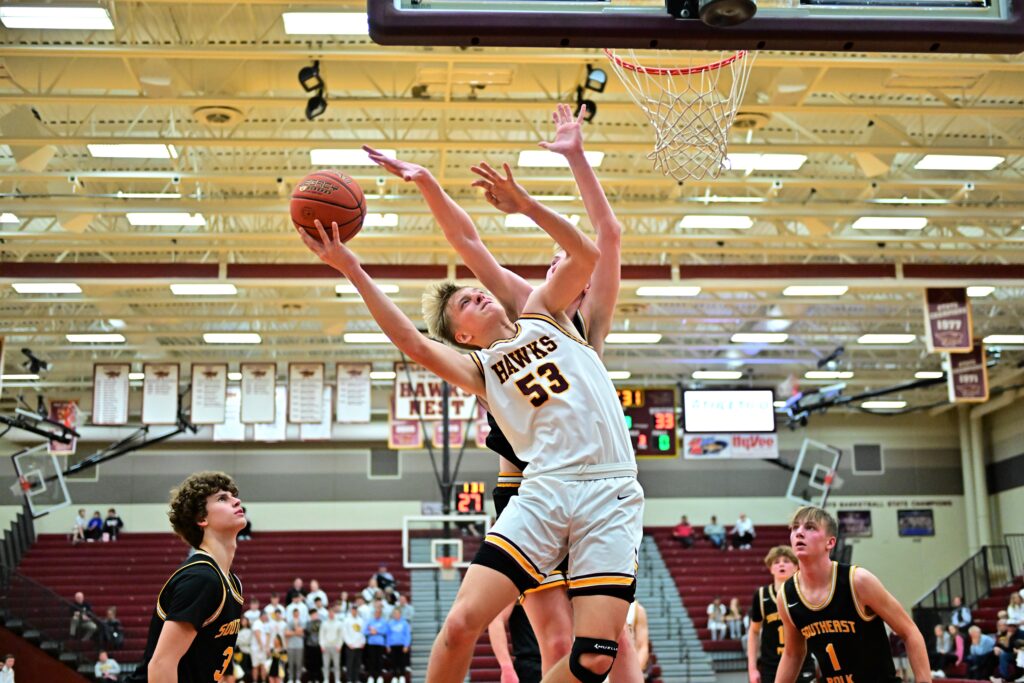 The Ankeny boys' basketball team got a much-needed win on Tuesday.
The Hawks pulled away in the second half to defeat visiting Southeast Polk, 57-40, for their first victory of the season. They improved to 1-2 in the CIML Conference, while the Rams' records dropped to 0-2 in the league and 0-3 overall.
"Anytime you start the season and you get your first (win), it feels good," said Ankeny coach Brandt Carlson. "I'm happy for the guys. We played two really good teams last week (in Waukee and Johnston), and I think Southeast Polk is a good team, too. So it's just a good win for us."
Cash Schoolen scored a basket at the buzzer off an inbounds play to give Ankeny a 23-21 lead at halftime. The Hawks then closed the third quarter with a 16-7 run to build a 46-36 advantage.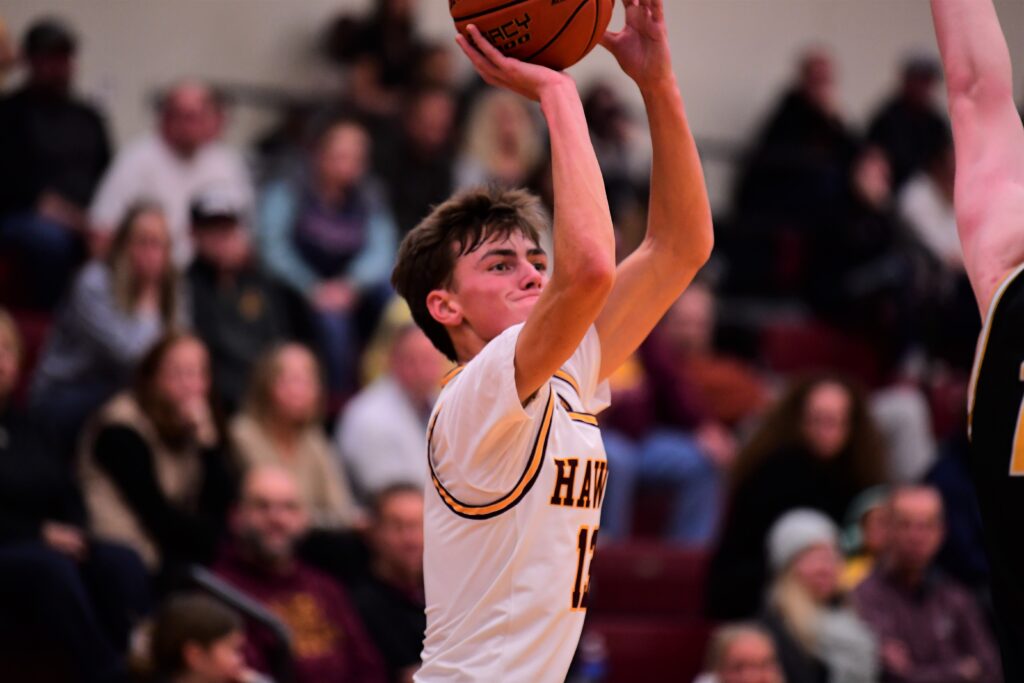 Reserve Drew Trimble made back-to-back 3-point goals to ignite the run. He went 2-of-4 from behind the arc and finished with 10 points.
Ankeny continued to pull away in the fourth quarter, allowing just one basket over the final 8 minutes. The Rams got a game-high 18 points from Riley Edwards on 8-of-15 shooting, but his teammates combined to go just 9-for-39 from the field.
"Edwards is a really good player, and he's going to play somewhere after high school," Carlson said. "Our No. 1 goal was to stop (Lincoln) Cantrall, and I thought we did a great job (of limiting him to five points), which just made Edwards have to work that much harder. That was our goal, and it worked out. I'm proud of our team."
The two teams combined for just six free throws in the game. Ankeny overcame the absence of Jamison Patton, who was out with an illness.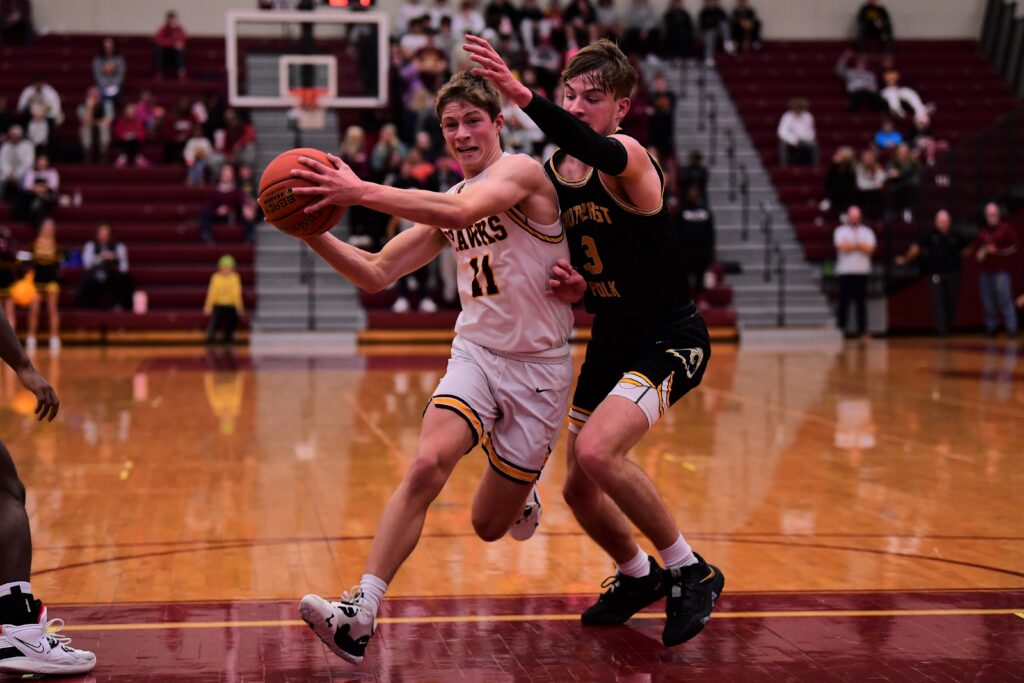 Junior Devon Akers replaced Patton in the starting lineup and scored seven points in the first quarter, including a 3-pointer. He finished with 13 points, nine rebounds and two blocks.
"I was taking what was there," Akers said. "My teammates were creating for me, and I was just taking the open shots I guess. I'm just trying to fill my role. Whatever is there for me, I'm going to do my best to take advantage of it."
Carson Johnson led Ankeny with 15 points, while Lio Aguirre chipped in 13. Maddox Ward added six assists and three steals.
Jaxen Barton grabbed 11 rebounds for the Rams.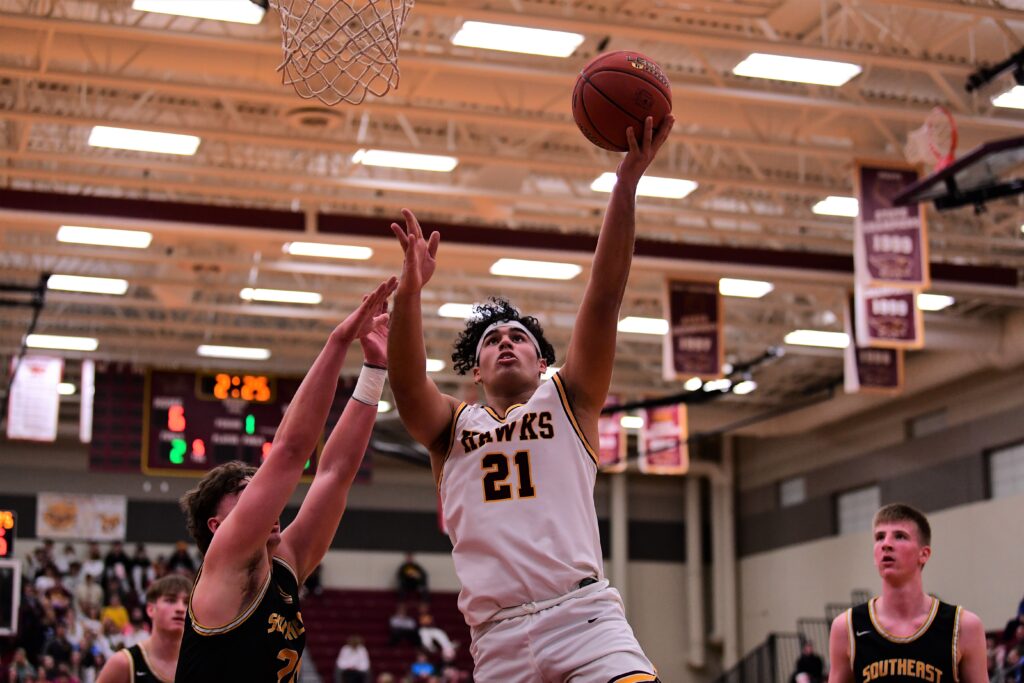 "Jamison was sick tonight, so hopefully we can get him back healthy," Carlson said. "Anytime you can win and get some positive momentum, it just helps the guys to believe together. Devon is a good player, and both him and Drew are really going to help us the rest of the season."
Akers was relieved to walk off the court with a win.
"We needed that for the team mojo and everything," he said.
The Hawks will play a non-conference game on Friday at defending Class 4A state champion Ames. The Little Cyclones are off to a 2-0 start.