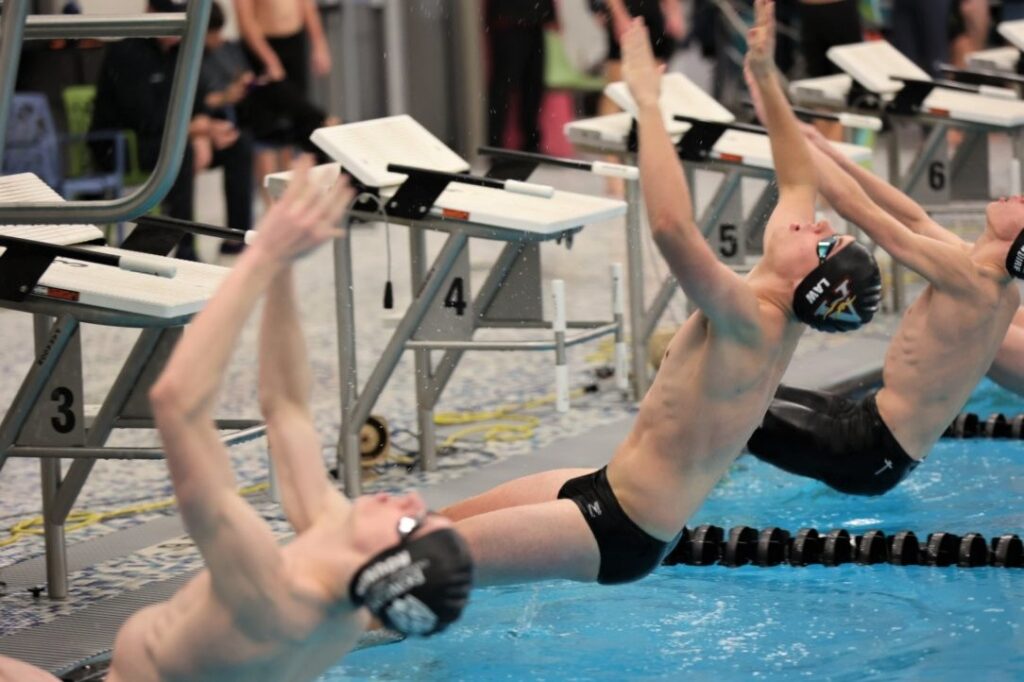 A dual-meet victory got away from the Ankeny boys' swimming team on Thursday.
The fifth-ranked Hawks battled No. 8 Dowling Catholic to an 85-85 tie in a CIML Conference matchup at Trail Point Aquatics Center. The Maroons won the final event, the 400 freestyle relay, to forge the tie.
Ankeny held an 81-75 lead going into the last race, but the Hawks' 'A' team was then disqualified in the 400 freestyle relay. The 'B' squad of Austin Troyer, Bryer Pearson, Andrew Law and Nicholas Robie placed second in a time of 3:35.36, allowing the Hawks to salvage a draw.
"Tonight was a very winnable meet, and we didn't take advantage," said Ankeny coach Justin Crouch, whose team is now 0-1-1 in the conference. "This isn't only on the athletes, but the coaching staff must do better as well. (Friday) at practice we will reevaluate some things and hopefully make some adjustments for the positive. If we are to have the season that we want, we need to adjust our practice and meet habits to align with our overall goals of the season."
Crouch said his team's slow start also proved costly on Thursday. Dowling opened the meet by winning three of the first four events.
"We have to do a better job preparing to compete," Crouch said. "For the second meet in a row, I felt like we came out flat. Dowling is a good team, but tonight's tie felt like a loss in a lot of respects. We did not come out excited and ready to race. But give credit to Dowling–they were ready to go and raced hard."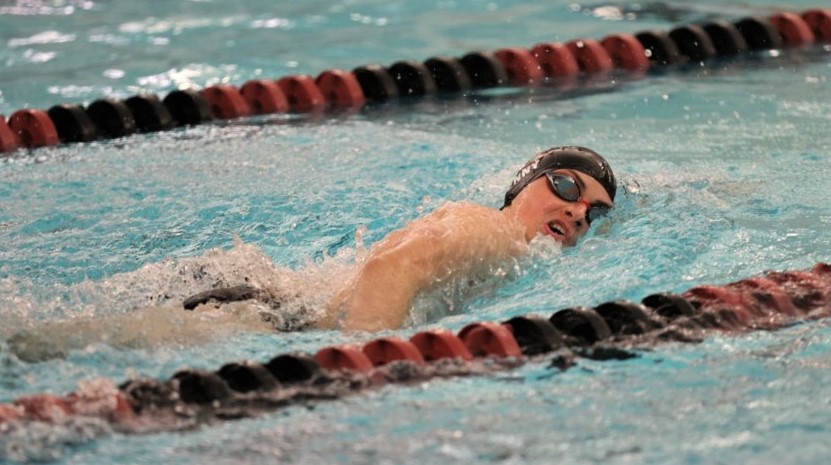 There were some highlights for Ankeny, though. The Hawks swept the top three places in the 100 butterfly.
Brock Peterson won the event in 53.95 seconds. Calvin Howard was second in 55.28, and Pearson finished third in 55.93.
Ankeny got a pair of individual wins from Owen Schwebach. He took the 200 freestyle in a time of 1:47.00, then captured the 100 freestyle in 49.11.
Schwebach also anchored the winning 200 freestyle relay. He teamed up with Peterson, Howard and Noah Schafer to post a time of 1:30.46.
Schafer placed second in both the 50 and 100 freestyle relays. He turned in times of 23.16 and 51.40.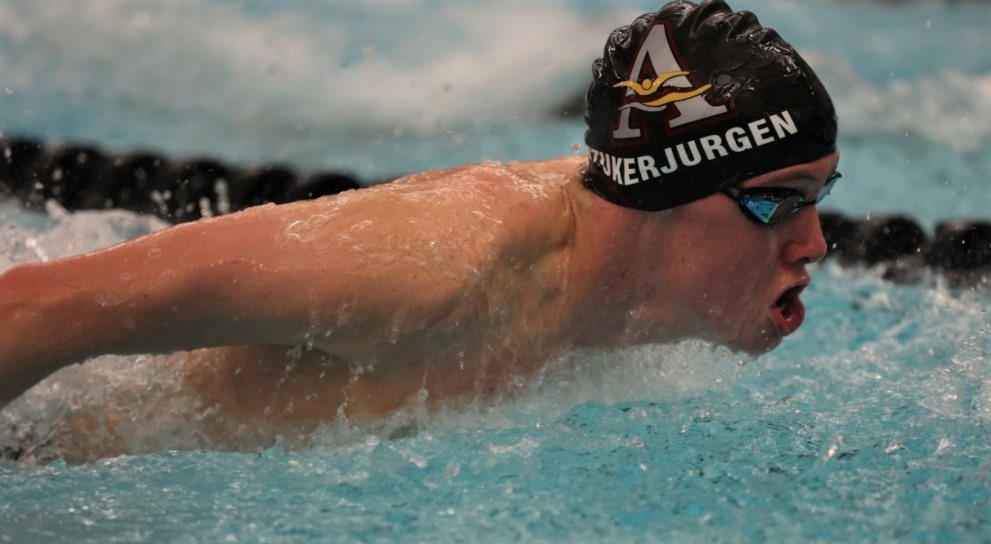 Finn Stukerjurgen was the runner-up in the 200 individual medley in 2:06.54. He later took second in the 500 freestyle in 5:08.21.
Peterson added a second-place finish in the 100 backstroke. He was clocked in 55.86.
Robie took second in the 100 breaststroke. He posted a time of 1:07.35.
Robie also swam on the runner-up 200 medley relay. He teamed up with Peterson, Pearson and Howard to post a time of 1:42.82.
"Over the next two weeks we have three really difficult meets," Crouch said. "If we come out like we did tonight against a very beatable opponent, we are going to have our hands full in terms of keeping the meets competitive."
The Hawks will travel to Valley on Thursday for another conference dual meet against the No. 4 Tigers. Senior Lance Swanepoel is expected to be back in Ankeny's lineup after missing the last three meets while competing at junior nationals.