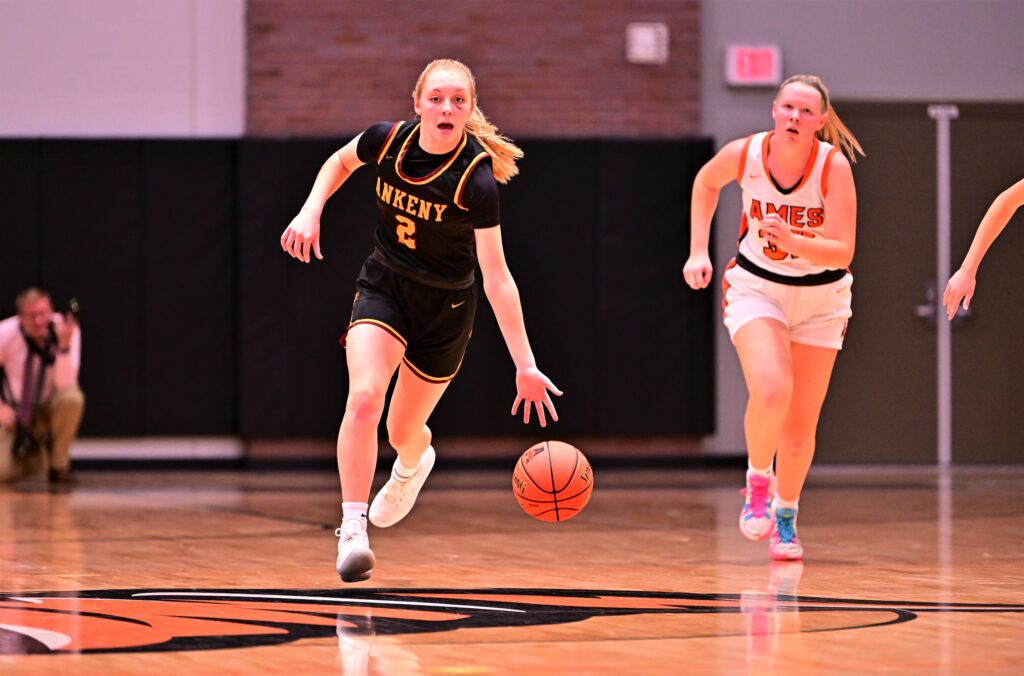 Coming off a pair of tough losses, the Ankeny girls' basketball team needed a little bit of a break.
The Hawkettes' schedule provided one on Friday.
Tenth-ranked Ankeny made 11-of-16 3-point shots and rolled to a 96-37 victory at Ames in a non-conference game. The Hawkettes set a school record for the most points in a five-player game, breaking the previous mark of 88 points.
"It was a good night for all of us to improve our confidence and gain some momentum going into a big stretch of games next week," said Ankeny sophomore Savannah Gage.
The Hawkettes routed Ames twice a year ago, 65-12 and 77-19, when both teams were members of the CIML Iowa Conference. The Little Cyclones then joined the Alliance Conference, while Ankeny is part of the new CIML Conference.
Friday's game was played at the Harrison Barnes Gym at Ames' new high school. It quickly turned into a mismatch.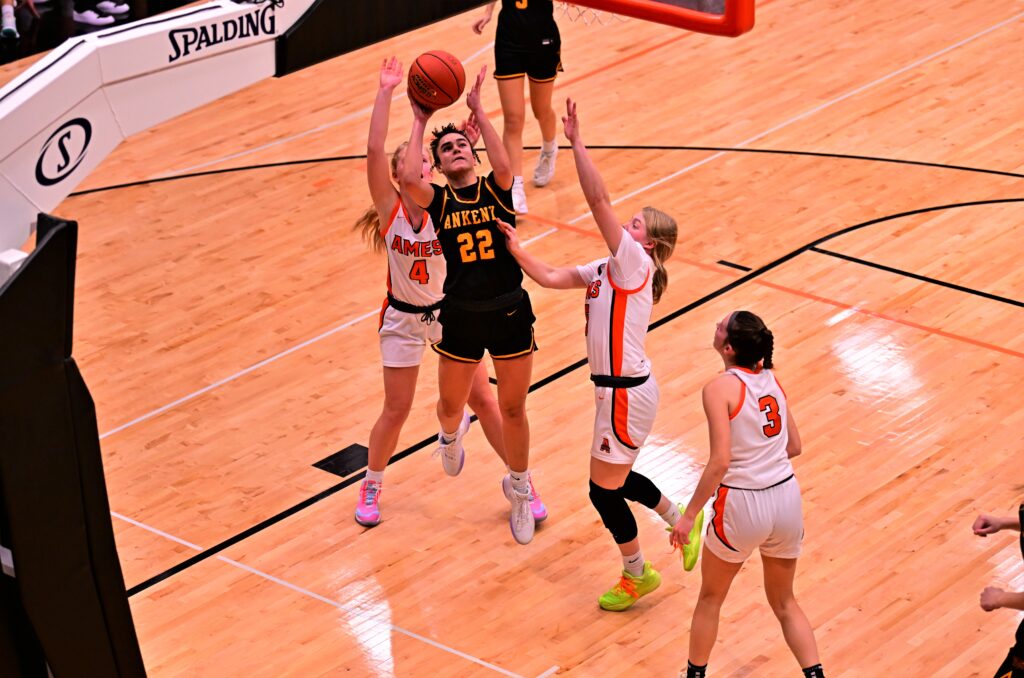 Ankeny raced out to a 29-5 lead at the end of the first quarter. A 3-pointer by Jayla Williams at the buzzer gave the Hawkettes a 59-10 advantage at halftime.
Ankeny extended its margin to 82-21 after three quarters and then coasted to the win, raising its record to 3-2. The Little Cyclones dropped to 1-4.
Gage and Williams each scored a career-high 27 points to lead the Hawkettes. Gage went 9-of-11 from the field, including 5-of-6 from behind the arc, and had six steals. Williams made 12-of-16 shots and also grabbed a team-high six rebounds.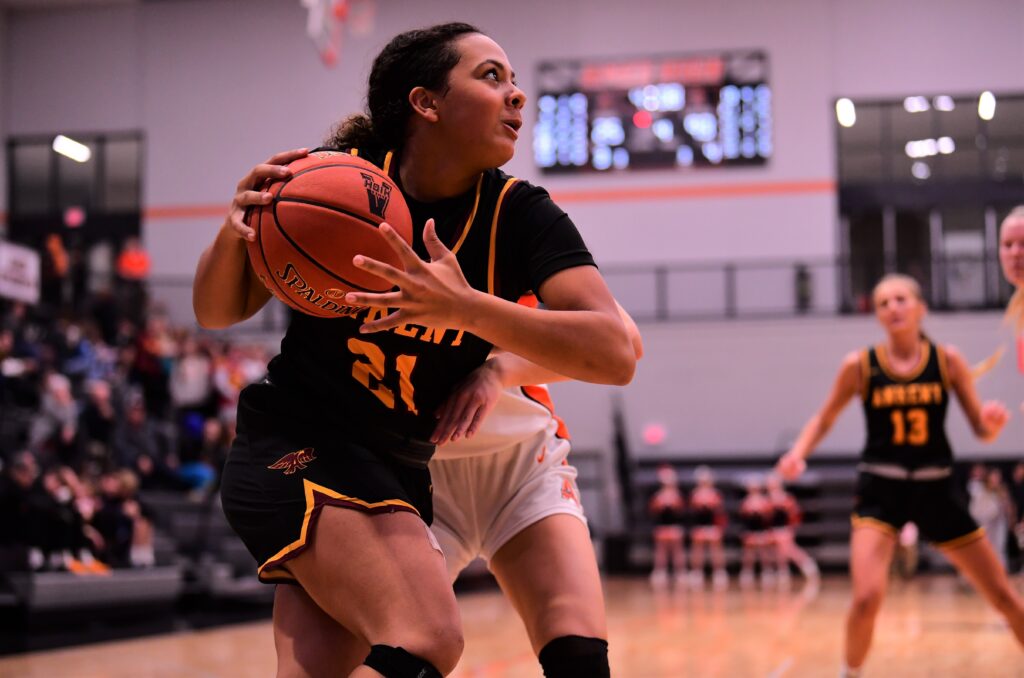 Reserve Kendra Lewis added 16 points for Ankeny, which connected on 62.5 percent of its shots (35-of-56). Jenna Pitz dished out nine assists.
"I think this win definitely helped us get back in our rhythm together!" Gage said.
Ankeny will host a non-conference game on Monday against Indianola (3-1), the No. 10 team in Class 4A.