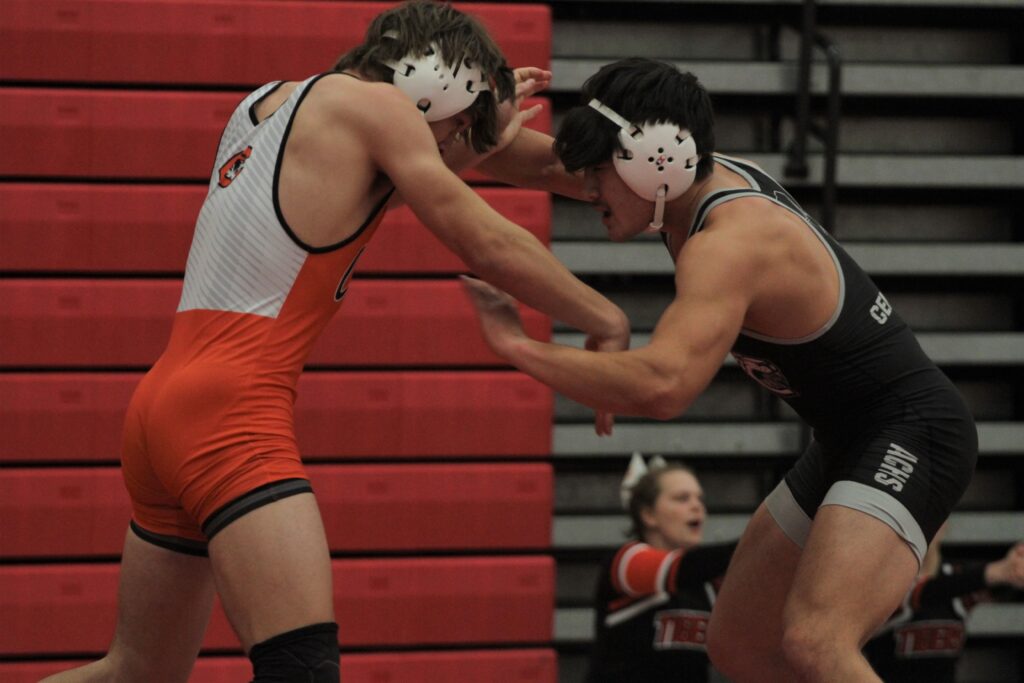 The Ankeny Centennial wrestling team tuned up for Saturday's Centennial Duals with a 57-16 victory over visiting Park Hill South (Mo.) on Friday.
The Jaguars recorded seven falls while raising their mark to 6-0 on the season.
"We wrestled OK," said Centennial coach Jay Groth. "Our guys fight and scrap so we are happy about that. We are still finding the right fit for a few of our guys."
Centennial got pins from Cale Vandermark at 106 pounds, 12th-ranked Cody Vandermark at 113, Ryan Muller at 126, No. 11 Cael Wiener at 138, No. 3 Lucas Bruhl at 145, Ari Ehlts at 152 and Logan Song at 170.
"Lucas and Ari both dropped down a weight," Groth said. "We are feeling things out and getting better. Saturday will give us a better idea about what we need to work on going forward."
The Centennial Duals will begin at 9 a.m. on Saturday. Park Hill South will be in the field along with ADM, Carlisle, Clear Lake, Des Moines Roosevelt, Newton, Oskaloosa and the host Jaguars.
Here are the match-by-match results from Friday's meet:
Centennial 57, Park Hill South (Mo.) 16
195: Cahill beat Zehr, 10-5; 220: Grider beat M. Parker, 3-2; 285: Martin (PHS) pinned Dickinson, 3:34; 106: Ca. Vandermark pinned Toigo, :45; 113: Co. Vandermark pinned Kleinwolterink, 1:17; 120: Bright won by forfeit; 126: Muller pinned Bauer, 1:01; 132: Taylor (PHS) beat Brennan, 8-0; 138: Wiener pinned Jackson, 3:29; 145: Bruhl pinned T. Parker, :22; 152: Ehlts pinned Kenslow, 3:44; 160: Quarles (PHS) pinned Talmadge, 5:16; 170: Song pinned Falubi, 5:40; 182: English beat Kuhn, 6-0.