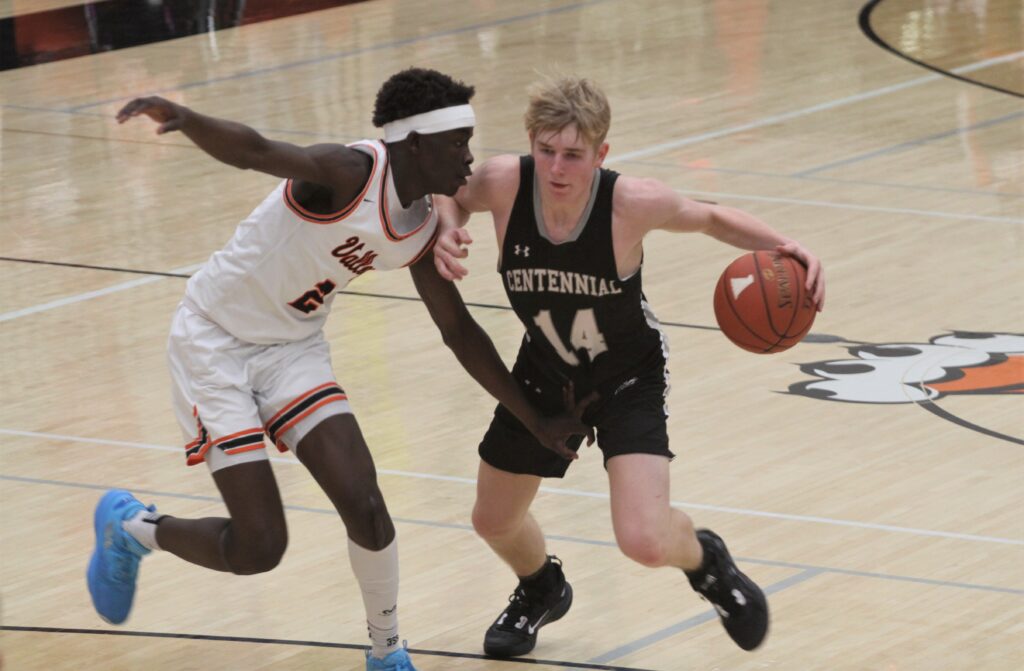 Luke Winkel and the Ankeny Centennial boys' basketball team are making some noise.
Winkel made four straight free throws down the stretch and the Jaguars held on for a 56-51 victory on Friday at Valley to remain unbeaten.
"I really just wanted to close the game out for the team," said Winkel, who led Centennial with 19 points and four assists. "That's all it was."
The Jaguars took their biggest lead, 51-39, on a pair of free throws by Easton Pratt midway through the fourth quarter. Valley then answered with a 12-0 run.
Sophomore Zay Robinson sparked the Tigers' rally. He made an acrobatic layup in the lane with 1 minute 13 seconds left, then converted a steal into a layup with 49 seconds remaining to tie it up at 51-51.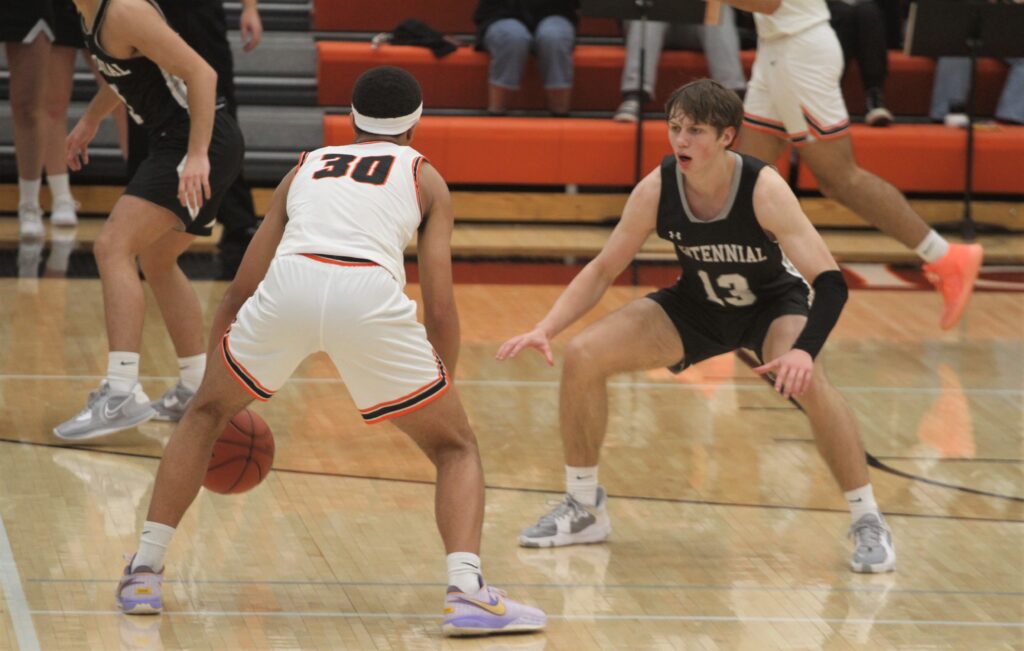 "We've still got some young guys. We had four juniors on the floor," said Centennial coach Bob Fontana. "We've just got to learn to play fundamental basketball, but we'll keep working on it. Like I've told you before, I love this team man. Win or lose, these are great kids to coach."
Winkel was fouled on a drive to the basket with 33 seconds left. He made both free throws to put the Jaguars ahead.
After Pratt forced Robinson into a turnover with 15 seconds to go, Winkel connected on two more free throws with 12.5 seconds remaining. Connor Welsch then added another free throw with 2.7 seconds to go.
"This was our first test to see where we were really at, and we really wanted it," Winkel said.
Valley got off to a fast start, jumping out to an 11-4 lead. Curtis Stinson Jr. had six points in the first quarter, including a dunk off a baseline drive.
Centennial then responded with a 14-0 run that bridged the first two quarters. Winkel made a 3-pointer to end the first period, giving the Jaguars a 12-11 lead.
"I thought we did a great job of weathering that storm early on," Fontana said. "I thought our defense was really good at times, because they obviously have some very athletic guys. We did a good job of swarming some of their players."
Centennial held a 21-18 lead at halftime. Valley eventually knotted the game at 33-33 late in the third quarter before Winkel made a floater in the lane to break the tie.
The Jaguars then opened the fourth quarter with a 14-4 run. Winkel had four points in the run, while Evan Bryan and Nick Vaske each added a 3-pointer.
"We just stick with our fundamentals and what we've been doing in practice," Winkel said. "We know who we are as a group. We have really good chemistry, and we know if we stick together we can beat anyone."
Bryan had 12 points for Centennial, which is now 3-0 in the conference. Welsch and Chase Schutty each added seven.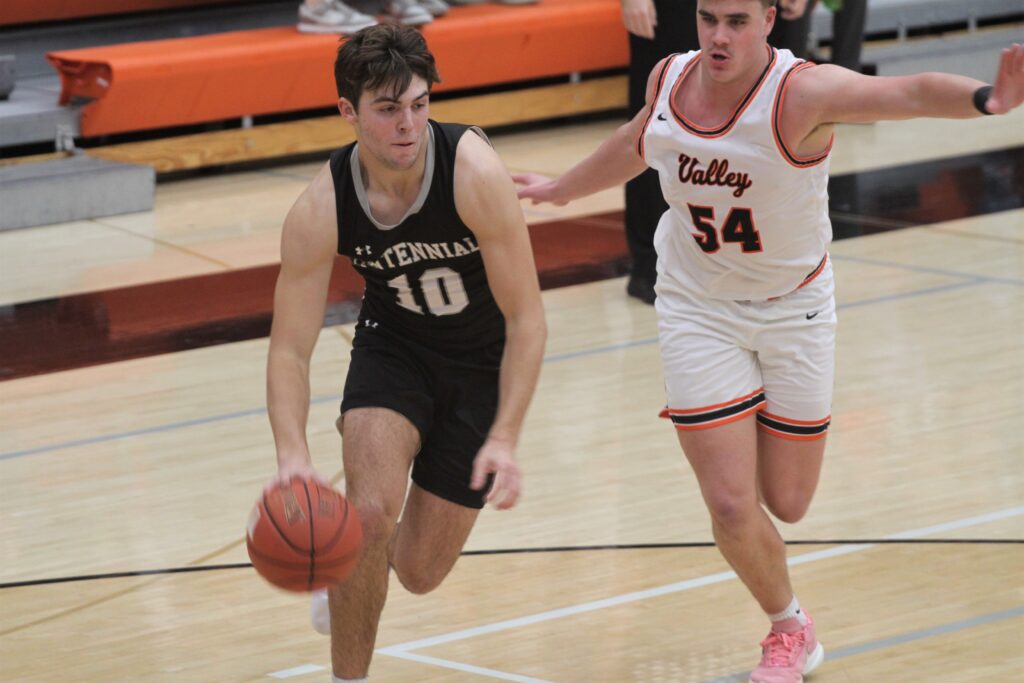 Robinson poured in 22 points to lead Valley, 17 of them in the second half. The Tigers dropped to 2-2 in the league.
The Jaguars will play a non-conference game at defending Class 4A state champion Ames (2-1) on Saturday at 4 p.m.
"We're just taking it one day at a time and one game at a time, but this was going to be our first road test and we were going to see what we were made of," Fontana said of Friday's win. "I was proud of how our guys closed it."