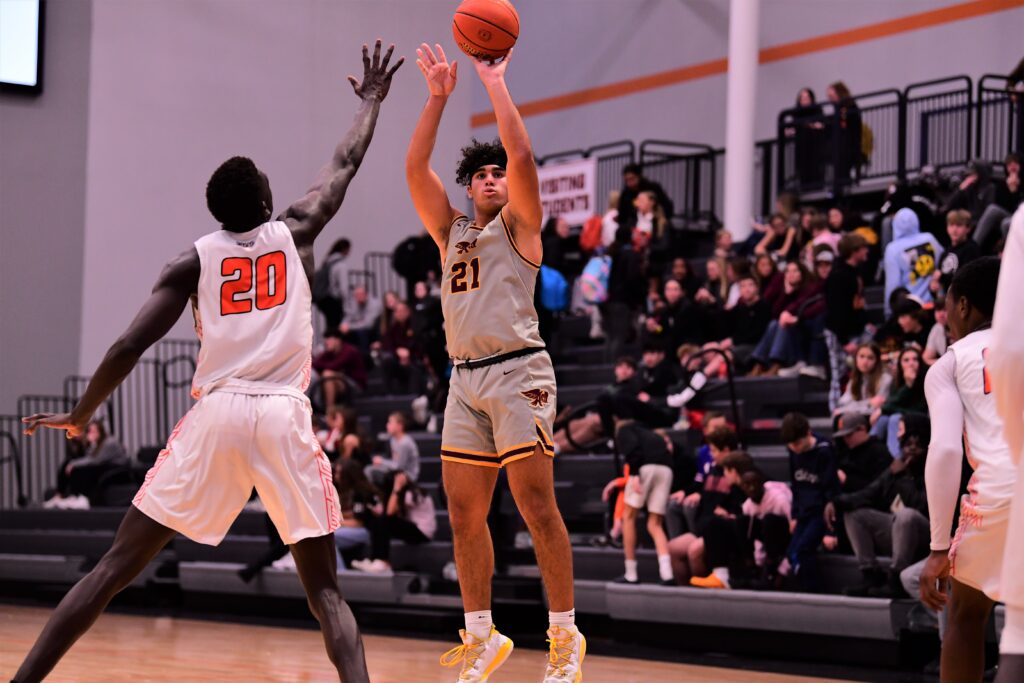 The Harrison Barnes Gym at Ames' new high school could become a tough place to play for opposing basketball teams.
That wasn't the case on Friday for the Ankeny boys' squad.
The visiting Hawks pulled away in the second half for a 64-50 victory over Ames in a non-conference game. The defending Class 4A state champion Little Cyclones (2-1) suffered their first loss.
"It was loud in there," said Ankeny coach Brandt Carlson, whose team evened its record at 2-2 despite playing without an ailing Jamison Patton for the second straight game. "The gym kind of has a feel like (Waukee) Northwest with the lower bowl–it's a nice place, and I think our guys enjoyed it. It's going to be a tough place for teams to play, and that's why we felt so good about the win."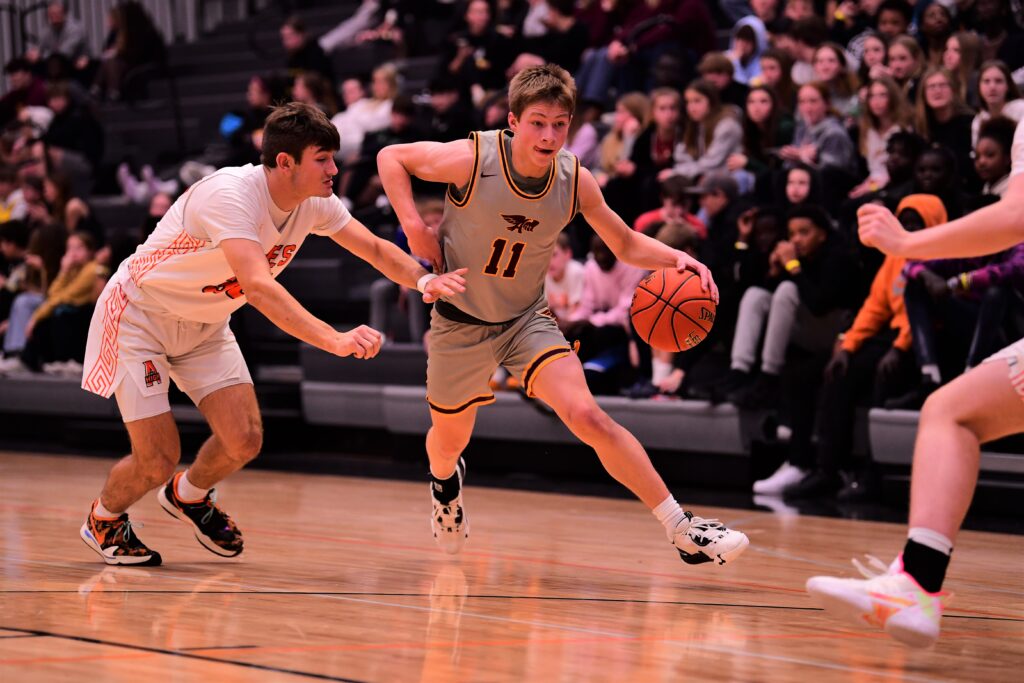 The Hawks outscored Ames in the third quarter, 17-10, to build a 44-37 lead. Lio Aguirre then made back-to-back 3-point goals to increase the margin to 52-39 with 6 minutes 5 seconds left.
"We were pretty consistent on offense," Carlson said. "Lio went on a run for us, and so did Carson (Johnson)."
Aguirre and Johnson each scored a season-high 16 points. Johnson also had five assists.
Devon Akers and Maddox Ward each added 11 points. Akers also contributed eight rebounds, three steals and two blocks.
Aguirre, who also grabbed eight boards, has played well at Ames in the past. Two years ago, when he was a freshman at Ankeny Centennial, he scored 16 of his 21 points in the second half to lead the Jaguars to a come-from-behind 55-53 win.
That Ames team was led by all-state guard Tamin Lipsey, who steered the Little Cyclones to the state championship the following year. He now starts for Iowa State as a freshman.
Sophomore guard DeShawn Long is one of the players trying to fill Lipsey's shoes. He had 22 points on Friday and is averaging 16 points a game.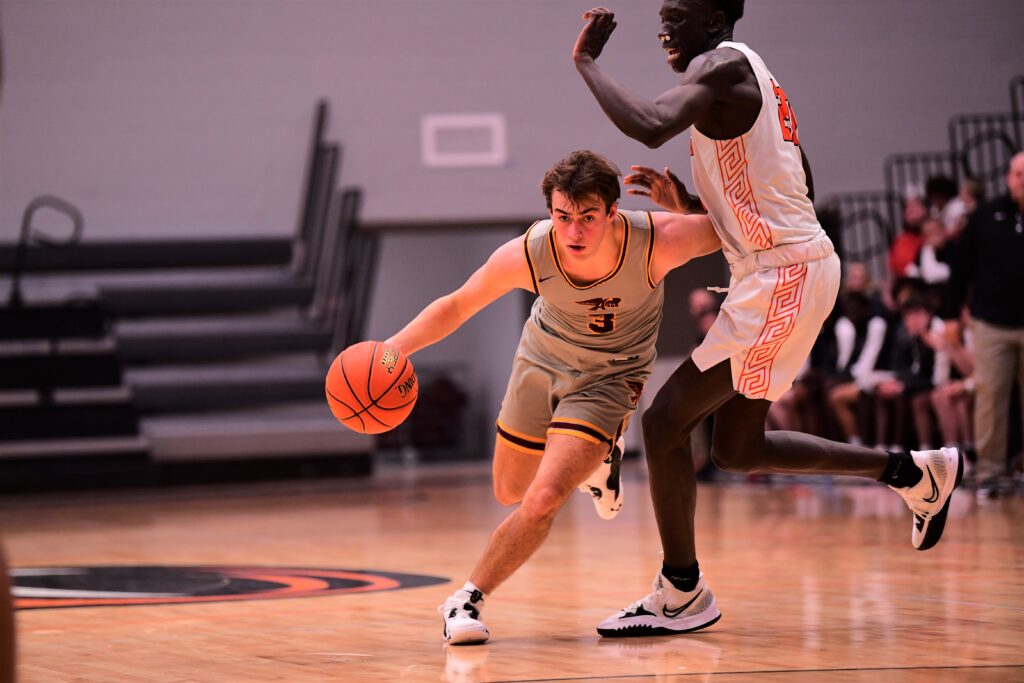 "I think he's making the most of his opportunities right now," Little Cyclones coach Vance Downs told the Ames Tribune. "He's shown he can score it, and it's much needed. DeShawn's done a super job thus far."
The Hawks held Lucas Lueth, a returning starter from last year's team, to just seven points on 2-of-3 shooting. But he led his team with six rebounds and four blocks.
"He's a great talent," Carlson said of Lueth. "He made a couple of deep 3s over contested hands, but I just thought we didn't give him anything at the rim and that was a key."
Ankeny got a layup from Cash Schoolen at the buzzer to forge a 27-27 tie at halftime. The Hawks made seven 3-pointers in the first half.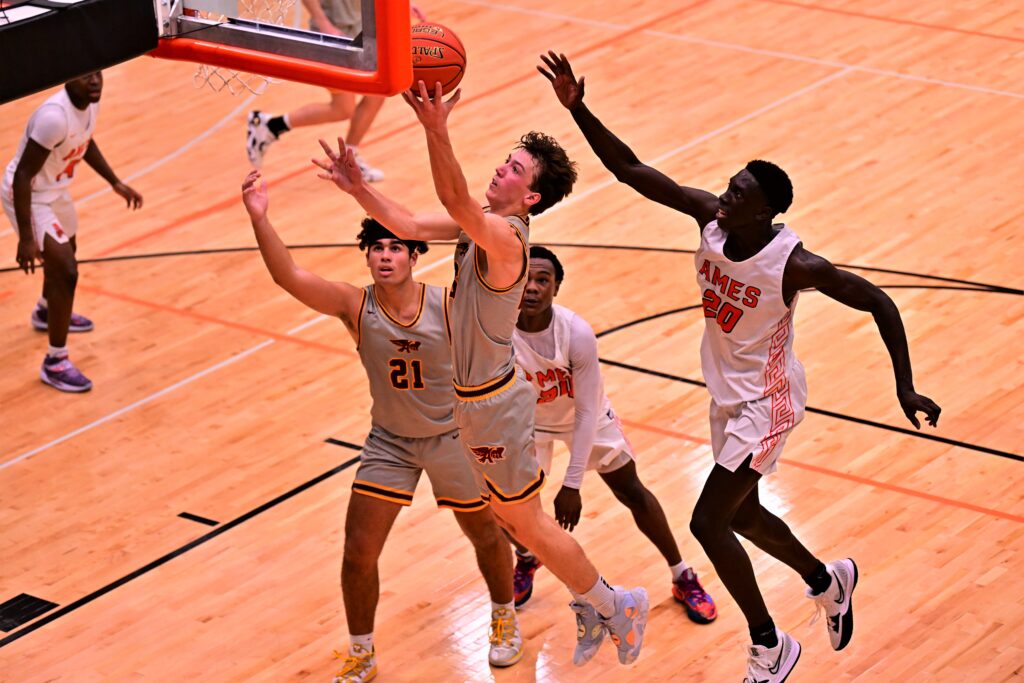 "We shot the ball really well," Carlson said. "But it was really tight until the third quarter. Overall, I just thought our defensive effort was really good. We made them work deep into the shot clock on most possessions, and that was hard for them to overcome."
Carlson said it was a team effort.
"We had really good production from all seven of our guys," he said. "I thought Devon Akers did a great job of cleaning the glass. Anytime you go on the road and win, it's nice. And to beat a team like Ames that is always good, it's a lot of fun."
The Hawks will host a non-conference game against Indianola (3-0) on Monday. Former Ankeny player Brayden Drea averages 12.7 points per game for the Indians.