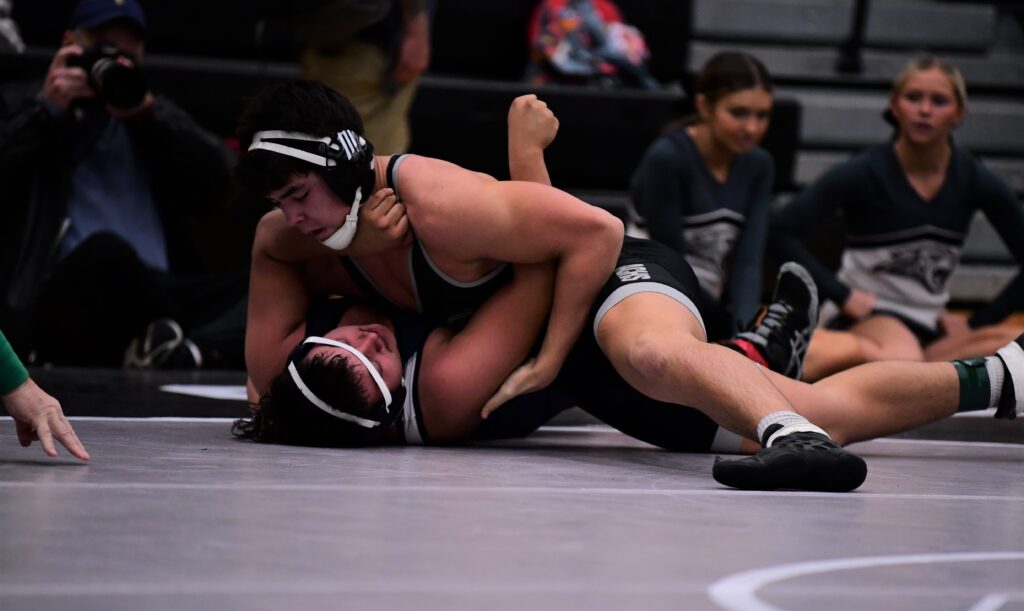 The Ankeny Centennial wrestling team wasn't tested on Saturday until its final match at the Centennial Duals.
The Jaguars easily defeated their first four opponents before edging Carlisle, 31-29, in the championship match. They won the tournament for the sixth straight time.
"We wrestled well," said Centennial coach Jay Groth, whose team is now 11-0 on the season. "We really fought hard with Carlisle, which I think is ranked 10th. I knew they were pretty good. They've got seven ranked kids."
The Jaguars opened the tournament with a 78-3 victory over Des Moines Roosevelt, where Groth coached for 19 seasons before coming to Centennial in 2013 to start the school's program. His son, Michael, now coaches the Roughriders.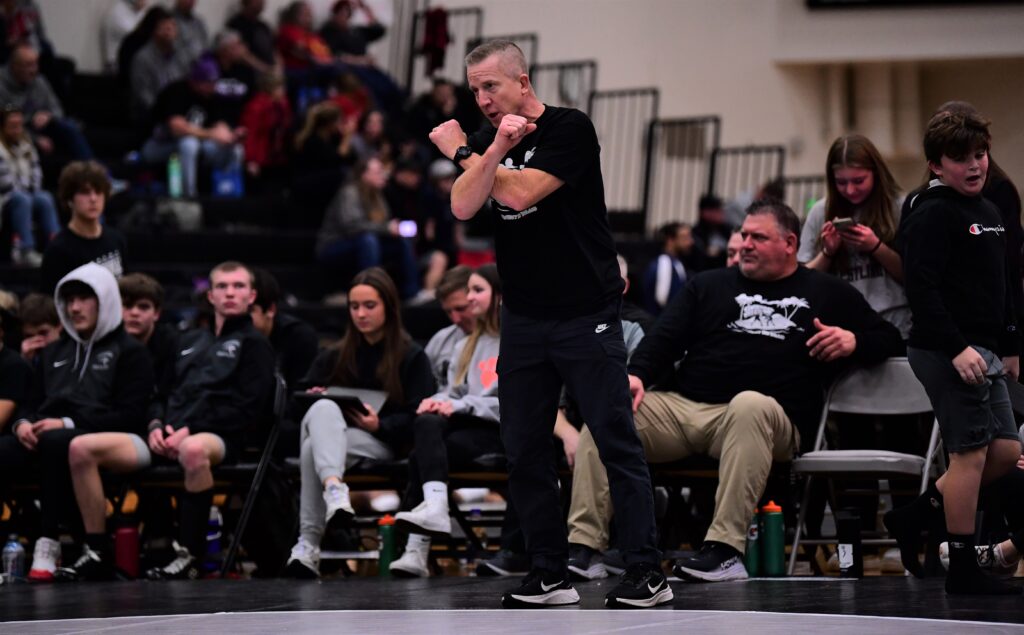 This marked the first time that the Groths have coached against each other.
"It was awesome," Groth said. "I'm super proud of what he's doing and trying to do over there–he's got a lot of work to do. He's starting the same place I was and having to build up the program, which I think is getting harder and harder to do in the city. But he's working hard at it, and it was a lot of fun to wrestle against (his team). I look forward to doing it for the next several years, until he beats me and then I won't be very happy anymore."
Centennial followed with a 71-6 win over the JV All-Stars, a 66-6 triumph over Clear Lake and a 63-9 victory over ADM. The Jaguars then topped Carlisle in the deciding match.
Centennial split the 14 matches against the Wildcats, but relied on bonus points to emerge with the win. Ryan Muller and Mitchell Grider each had a fall for the Jaguars.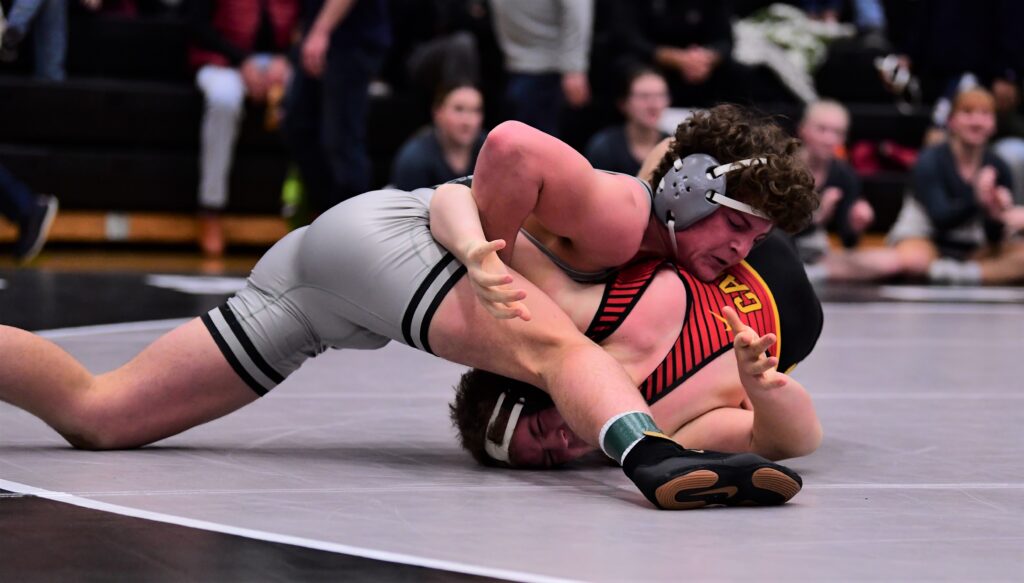 Grider won his first four matches at 220, notching two falls. He then moved up to heavyweight for the Carlisle meet and pinned Christopher Streeter in 1 minute 32 seconds, providing six crucial team points for Centennial.
"Bill Morris was working a table, and he told me after a match that Carlisle's heavyweight (was beatable)," Groth said. "They have a ranked heavyweight, but I don't think he was there. So Bill gave me a tip, and we bumped Grider up and he got a pin. If I wouldn't have done that, we wouldn't have won the dual. So I've got to give Bill some credit."
Six different Jaguars went 5-0 on the day, including Grider and Muller. The others were Cale Vandermark at 106, 11th-ranked Cael Wiener at 138, No. 3 Lucas Bruhl at 145 and Zach English at 182.
"We had some great performances by a lot of guys," Groth said. "Bruhl beat two highly-ranked kids at his weight."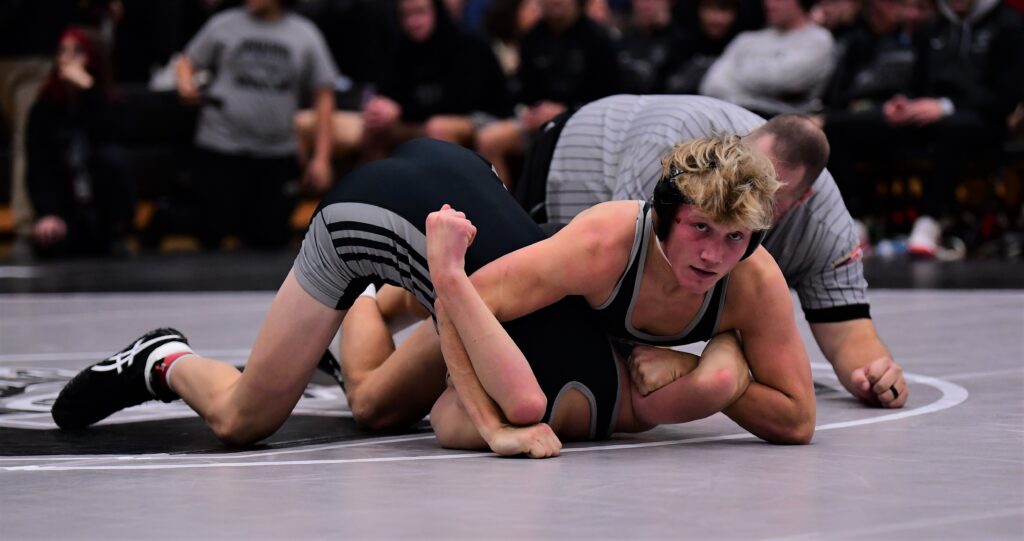 Bruhl improved to 15-0 on the season with three falls and a major decision. Wiener raised his mark to 14-1 by recording three pins and a pair of major decisions.
Muller had two falls and a technical fall, while English had a pair of pins. Vandermark got a fall in his only action of the day–he won his other four matches by forfeit.
Will Morris went 3-0 with one fall at 170. He shared the duties at that weight with Logan Song, who went 1-1 on the day.
"Will is a scrappy freshman, and this was his first varsity experience ever," Groth said. "He's a pretty calm kid. If he gets nervous, he doesn't show it."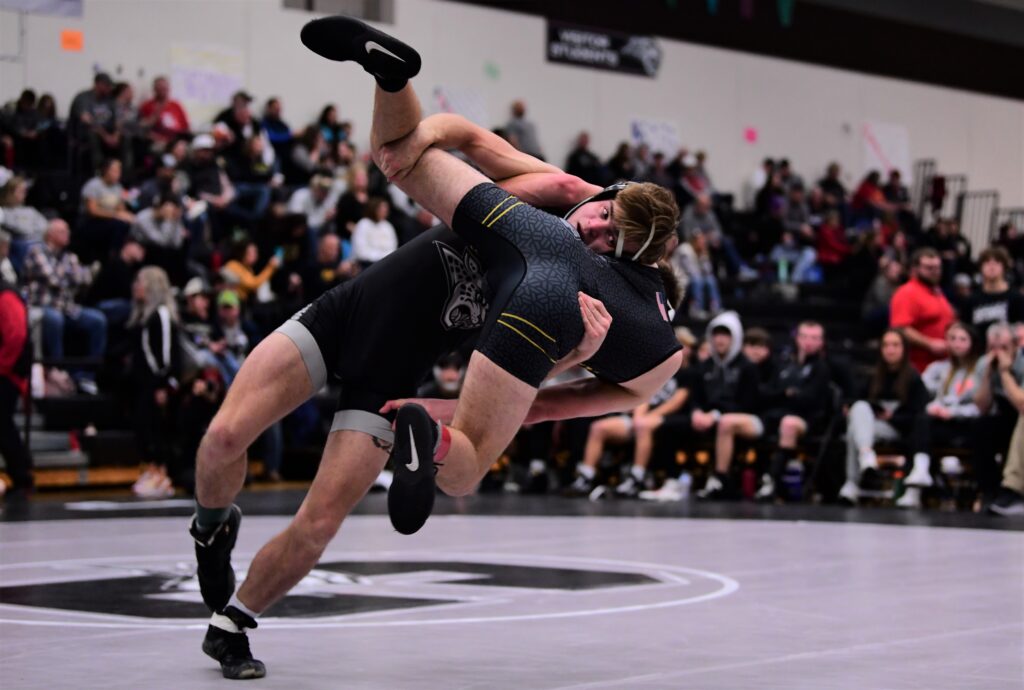 Song dropped a 9-1 major decision to Asa Hemsted in the final match of the Carlisle dual. He preserved the Jaguars' win, however, by avoiding a fall.
"Song is injured, and we were hoping we wouldn't have to use him," Groth said. "But we had to use him, and he gutted it out. He really shouldn't have wrestled, but our seniors did what we expected them to do. It was just a gutty performance from all of them."
Centennial will travel across town on Thursday for a CIML Conference triangular meet against host Ankeny and Urbandale.