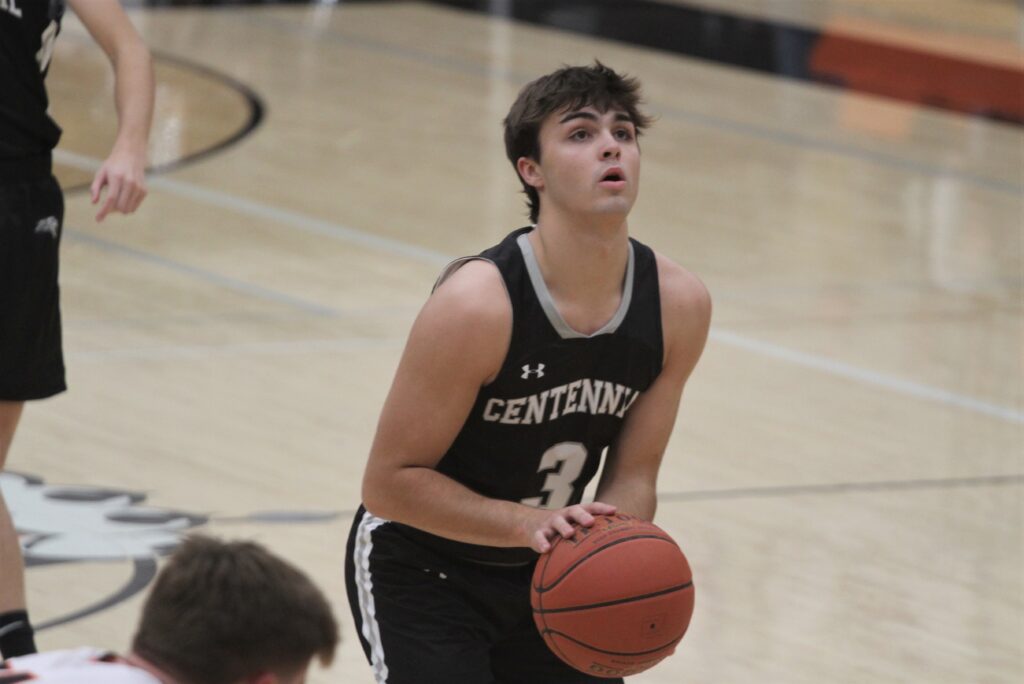 During the preseason, Ankeny Centennial boys' basketball coach Bob Fontana said that his team needed to defend better than it did a year ago.
The Jaguars received his message.
On Saturday, Centennial traveled to Ames for a non-conference game and used a strong defensive effort to post a 46-34 victory over the Little Cyclones. The Jaguars held the defending Class 4A state champions scoreless in the second quarter, allowing them to extend a 13-12 lead to a 22-12 margin at halftime.
"We defended really well again," said Fontana. "Anytime you can shut somebody out for a whole quarter, especially on the road, that's pretty good defense."
Nick Vaske scored a career-high 17 points to lead Centennial, which improved to 4-0 on the season. Vaske made 5-of-7 3-pointers for the Jaguars, who went 8-of-18 from behind the arc.
"We shot it pretty well from distance, and that was big knocking down those 3s," Fontana said. "Because we shot a lower percentage on (our 2-point shots)."
Luke Winkel had eight points, five rebounds, five assists, two steals and a block. Fellow guard Drew Schreurs grabbed a team-high seven boards.
"It's nice when you can get your guards to rebound like that," Fontana said. "That was big, too, because we won the rebounding battle."
Jack Wynter led Ames (2-2) with 11 points–all of them in the second half. The Little Cyclones shot 30.8 percent from the field (12-of-39) and 25.0 percent from 3-point range (4-of-16).
The Jaguars are allowing just 44.2 points per game.
"Hats off to our guys for buying in to the schemes we're using and the things we're trying to accomplish against some very tough opponents," Fontana said. "And we have to continue to do that. These first four games can't define our season for us."
Centennial will host a CIML Conference game against Johnston on Tuesday. The Dragons are 2-2 in the league and 3-2 overall.