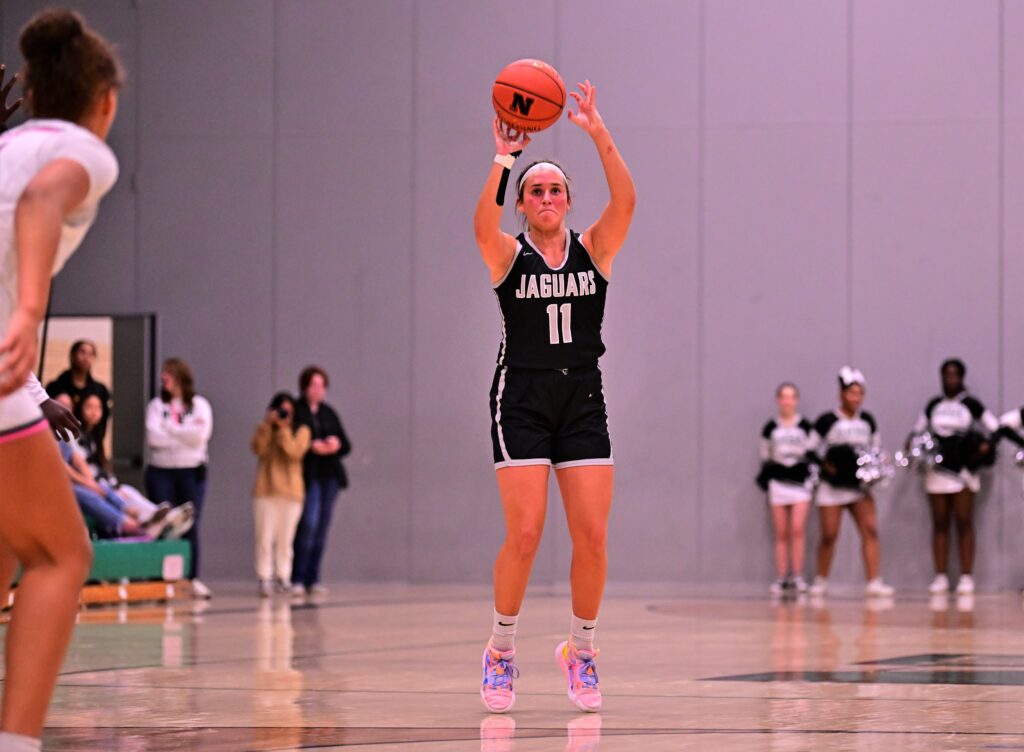 The Ankeny Centennial girls' basketball team bounced back from Friday's loss at Valley with a 65-25 victory at Ames in a non-conference game on Saturday.
The sixth-ranked Jaguars raised their record to 6-2. The Little Cyclones dropped to 1-5.
"We had a knockdown, dragout game on Friday so we were a little slow at the beginning, but we took care of business," said Centennial coach Scott DeJong. "Everybody that played scored, which was good. And we got to see a zone, which we haven't seen for a little while. So it was a chance to work on that."
Centennial closed out the second quarter with a 17-2 run to build a 36-11 advantage. Jaeden Pratt scored nine of her 13 points in the first half.
The Jaguars got a pair of 3-point goals from Averi Porter in the third quarter to extend their lead to 53-20 heading into the final period. Porter finished with 10 points and three steals.
Mya Crawford also had 10 points in the win, while Kennedy White scored eight points and grabbed eight rebounds against her former team. White helped the Jaguars to a 33-16 advantage on the boards.
Freshman Maizie Smith chipped in a career-high seven points off the bench. Makenna Clark dished out four assists.
"At the end of the day, you'd like to have a balanced team," DeJong said. "And we had that."
Abbey McGuire and Anisa Percival each scored seven points to lead Ames, which was coming off a 96-37 loss to Ankeny on the same court one night earlier.
Centennial played its second straight game without sophomore guard Ava Martin.
"Ava's been out with a knee injury, so we're looking to build our depth a little bit," DeJong said. "Hopefully, we'll get her back later this week."
The Jaguars will host a CIML Conference game against No. 2 Johnston on Tuesday. The defending Class 5A state champion Dragons are 4-0 in the league and 5-0 overall.
Johnston went 26-0 last season and is riding a 31-game winning streak. The Dragons posted a 48-39 victory over Centennial last December–one of their two games that were decided by single digits.
"They've been rolling for several years," DeJong said. "They've got a lot of really good players, and they play together. You have to put together 32 minutes of really good basketball to have a chance to beat them."