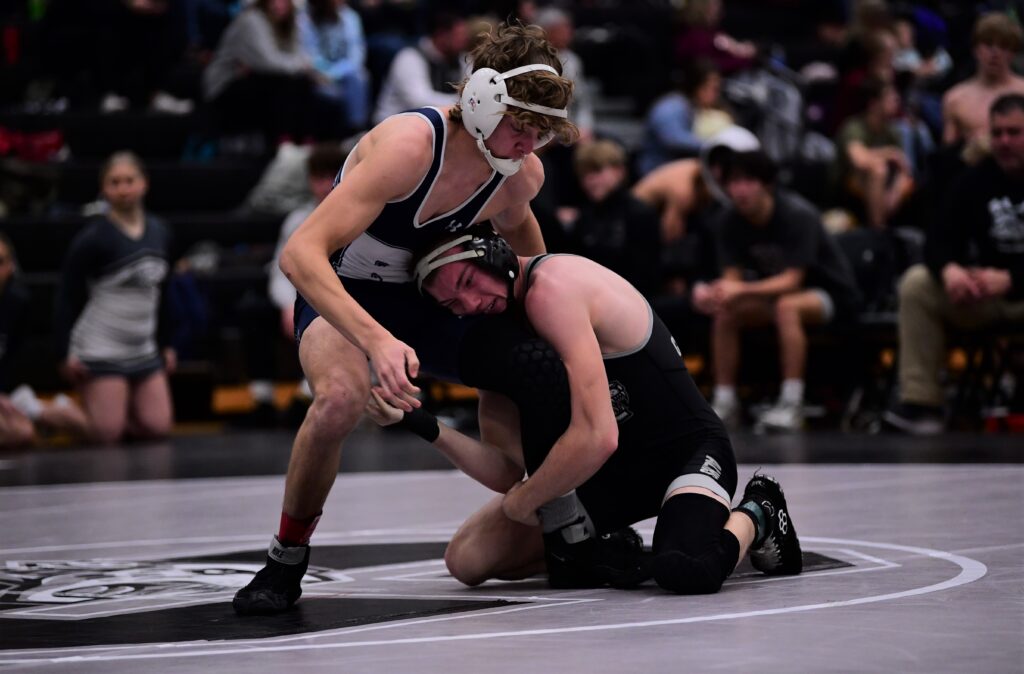 Senior Cael Wiener helped the Ankeny Centennial wrestlers to the championship of the Centennial Duals on Saturday. The Jaguars won the tournament for the sixth straight time.
Wiener, who is ranked 11th in Class 3A at 138 pounds, won all five of his matches on the day–recording three falls and a pair of major decisions. He raised his record to 14-1.
Here is some inside info on Wiener:
Congratulations on an outstanding season thus far. What has been the key to your success?
I have been making sure that I don't waste a minute spent in the wrestling room. I've been staying late after practice to work on the things that I've needed to work on as well.
Your team is off to an 11-0 start. Do you think this is the best Centennial squad that you've been a part of?
My freshman year the team was pretty loaded with good talent, but the work ethic of this year's team has been really good and I think we have the potential to become the best. We just have to keep on working hard as a team and continue to make each other better every day.
Your team opened the tournament with a 78-3 victory over Des Moines Roosevelt, which is coached by Michael Groth, the son of Centennial coach Jay Groth. Do you think it was an emotional meet for Jay, or did he try to treat it like any other meet?
I think it was definitely a special moment for coach Groth, but he loves to compete and win so he went into that dual with the same mentality as every other dual we have had, and that was to win.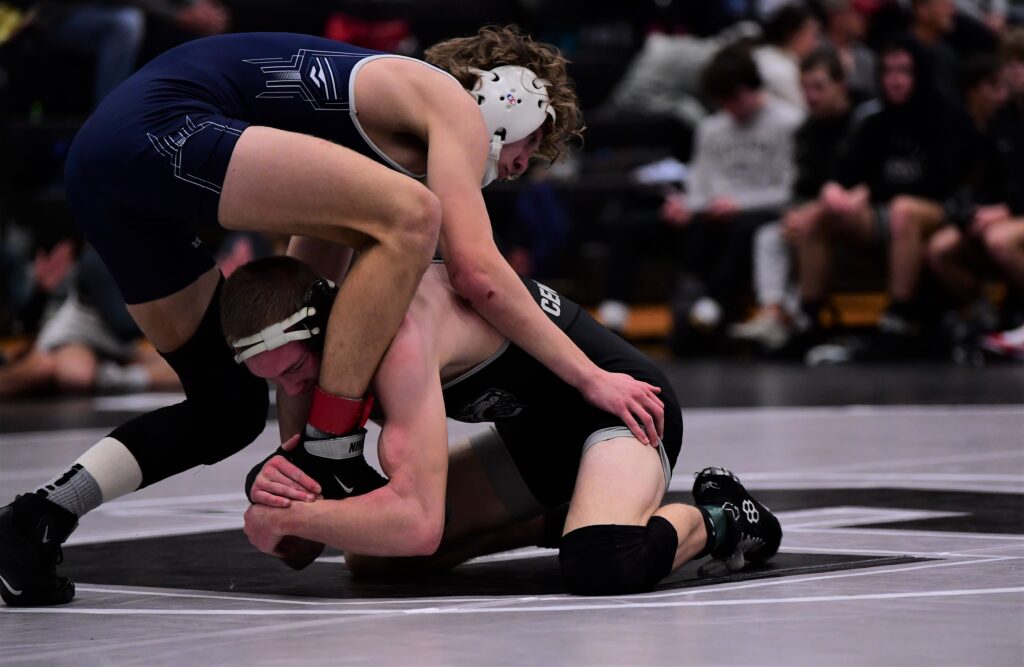 Your only loss was a 3-2 decision to No. 5 Logan Gard of Dallas Center-Grimes in the finals of the Andy Davidson Mustang Invitational on Dec. 3 at Dallas Center-Grimes. What makes him such a tough opponent, and if you get a chance to wrestle him again, would you do anything different as far as your strategy?
I wrestled too defensive in that match and didn't focus on just going out and scoring points and it cost me, but I've started to become much more confident in my offense. That would be the biggest change if I were to wrestle him again.
Your team has a big week ahead with a triangular meet on Thursday at Ankeny, where you'll face Urbandale in addition to the Hawks. How do you feel like your team matches up with Ankeny?
I think we can beat any team in the state if our whole team wrestles how they should, so I believe that we can beat Ankeny no doubt.
Your team has lost the last two meetings against Ankeny, so I'm sure you'd love to win your final dual meet against the Hawks. Do you feel like a win would be important for your team to keep your positive momentum going?
Yeah, I believe a win against the Hawks would be big for our team. Every week our team has been wrestling better and better and after winning the Centennial Duals, we are feeling really good about the dual with Ankeny.
Barring any lineup changes, you could have a tough matchup against No. 4 Ben Hansen. I know you posted a 3-1 decision against Hansen in last year's dual. What would be the key for you to defeat him again?
Yeah, I beat him in overtime last year, but I didn't have as much offense as I would have liked. Ben and I grew up wrestling together and made each other better every day, so I know he's going to be wanting to win this match just as much as I will, but I just have to wrestle my match and the rest will take care of itself.
Your team will then compete in the Don Miller Invitational on Saturday at Fort Dodge, where you could see some more tough opponents, including No. 2 Koy Davidson of Fort Dodge. If you could win a title there, what would that do for your confidence heading into the holiday break?
A title win at the Don Miller would be huge, especially knowing who will be in my bracket. My biggest focus is finishing this year with no regrets, so no matter what happens I have to make sure I head into break knowing what I have to do to meet my end goal this season.
You currently boast a career record of 74-40. Do you think the 100-victory mark is within reach for you?
I believe the 100-win mark is definitely within reach, but my focus is on placing as high as I can on the podium. If it happens on the way toward that goal, that would be awesome.
You are also looking to become a four-time state qualifier, but I know your ultimate goal is to become a placewinner. Do you feel like this is the year that you can get on the awards podium?
I've been doing everything I need to do to make sure I finish up on that podium, but I would be selling myself short if my goal was anything less than to win a state title. I'm going to keep working hard and doing the extra things I need to do to make sure I have no regrets at the end of my season.
Are you planning to wrestle in college? If so, have you looked at any schools yet?
I'm definitely keeping college wrestling in mind, but it all depends on how my high school season finishes.