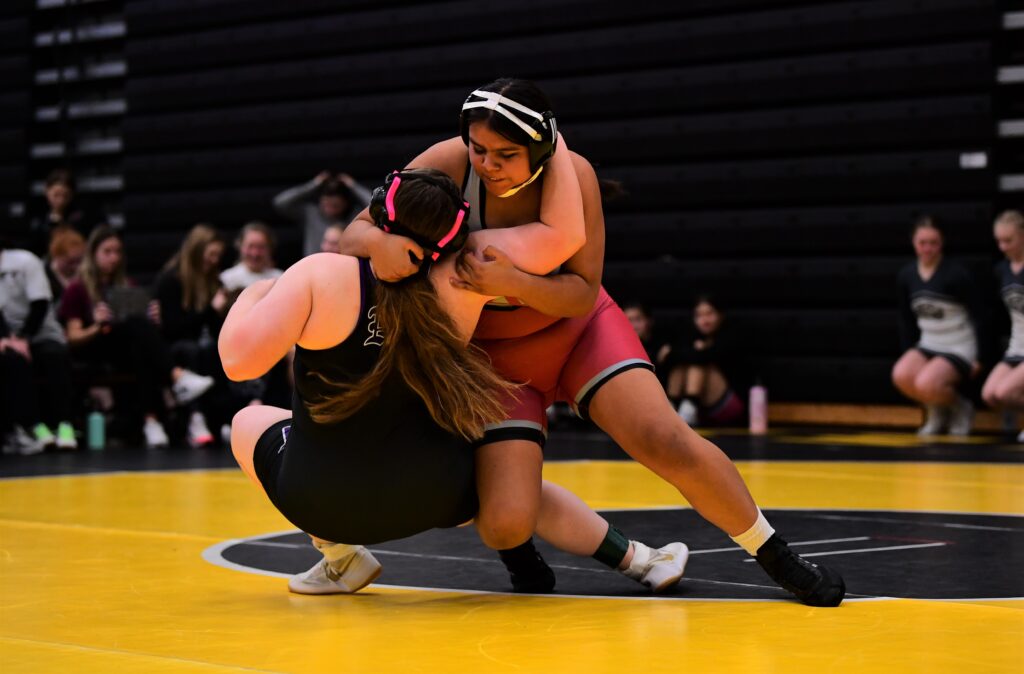 While the Ankeny Centennial wrestling team earned the title at the Centennial Duals on Saturday, the Ankeny girls' wrestling squad was just as dominant on an adjoining mat.
Ankeny easily won the girls' portion of the duals tournament, defeating its five opponents by an average margin of 41.6 points. Coach Dustin Roland's team opened with a 51-24 victory over Indianola and then followed with wins over Mason City (57-18), Norwalk (72-6), Pella (60-18) and West Marshall (58-24).
"We had a good tournament," said Roland, whose team is now 6-2 on the season. "It was a great day to get a bunch of different girls into our duals. I think we had 26 or 27 girls wrestle, and we had some great individual performances.
"I thought we did some really good things, but I still see some areas that we need to get better at," he added.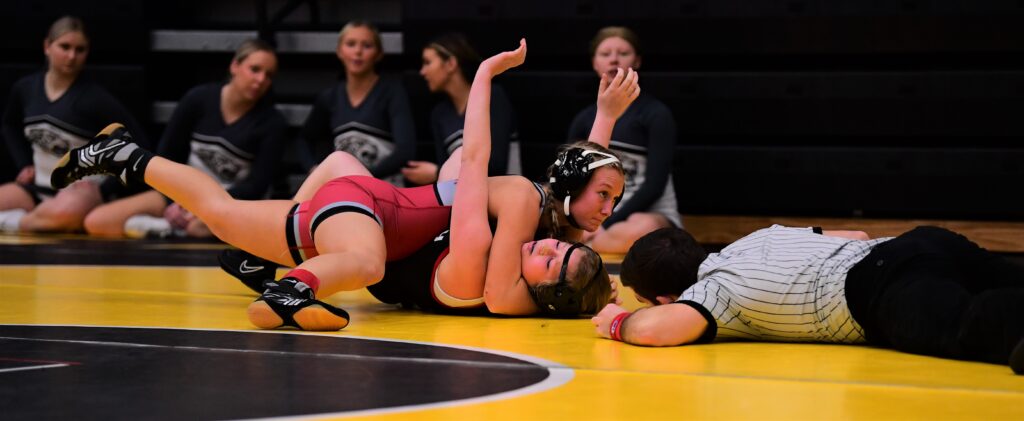 Several Ankeny wrestlers went unbeaten on the day. Nora Bockes went 5-0 with two falls and three forfeits at 115, while Lily Hans went 5-0 with three pins and two forfeits at 130 and 135.
"Lily was back for the first time since our second meet of the season, and she looked really tough," Roland said. "That was exciting."
Elyse Engebretson at 120 and Dana Cleveland at 145 each went 4-0 with a pair of falls. Lauren Bartine went 2-0 at 125 and 130.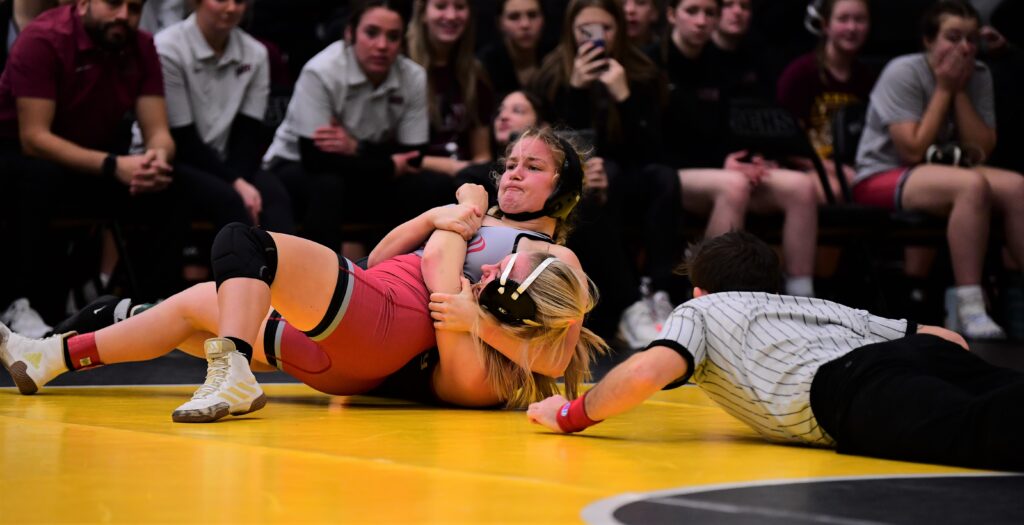 Lauren Heimer at 170, Josie Bishop at 190 and Melanie Martinez at 235 each went 4-1 with three pins. Gia Blaser went 4-1 with two falls at 140, while Morgan Ray went 4-1 with a pin at 105.
Mallorie McGuire went 3-1 with two falls at 155. Emma Daggett went 3-1 with a pin at 125.
"We had a number of girls moving down a weight," Roland said. "We're still trying to figure out the best places for everyone."
Ankeny will compete at the Saydel tournament on Monday. Most of the team's varsity wrestlers will skip the meet to prepare for Tuesday's CIML Conference matchup against Waukee at Johnston.