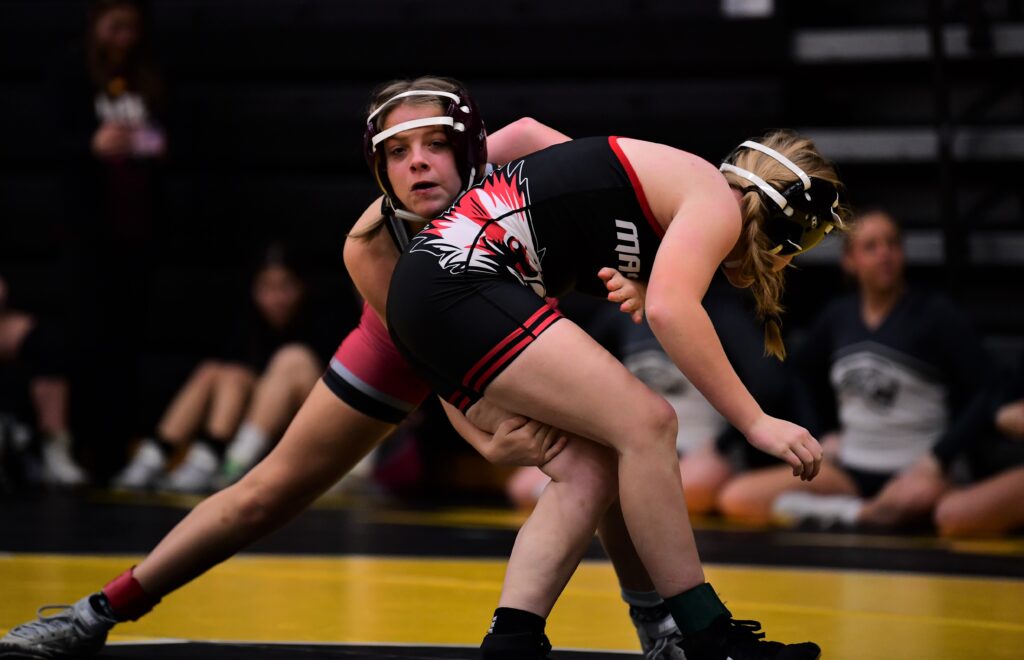 The Ankeny girls' wrestling team placed sixth in the Saydel tournament on Monday. A total of 17 squads competed.
Ankeny entered 13 wrestlers, many of them junior varsity competitors.
"Most of the other schools were varsity squads," said Ankeny assistant coach Olivia Willers. "We had some great individual performances, but overall we were a little flat. Mondays are always a tough day to compete on."
Melanie Salgado and Melanie Martinez led the way for Ankeny. They each won an individual title.
Morgan Ray, Emma Daggett, Elizabeth Makovec and Ella Dollman each placed second at their respective weights. Trudy Haag, Kira Malloy, Lily Hans and Josie Bishop each placed third.
"All of our girls will be in action Tuesday at Johnston for our JV scramble and varsity dual against Racoon River," Willers said.