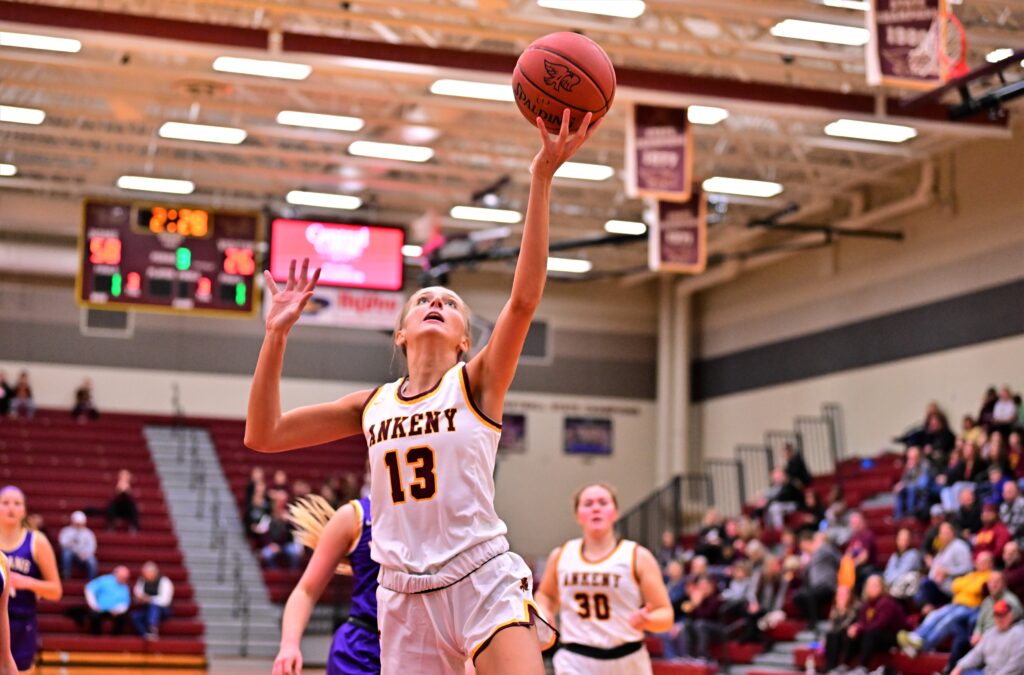 A year ago, the Ankeny girls' basketball team trailed by nine points at halftime and went on to suffer a 54-47 loss at Indianola.
The Hawkettes were determined to get off to a better start in Monday's rematch.
Tenth-ranked Ankeny jumped out to a 13-2 lead in the non-conference game and cruised to a 76-41 victory over visiting Indianola, the No. 10 team in Class 4A.
"I definitely think we were ready to play from the jump!" said Ankeny sophomore Savannah Gage, who was one of four Hawkettes to score in double figures. "It was a great team effort!"
After the Indians scored the game's opening basket, Ankeny answered with a 13-0 run. The Hawkettes relied on a full-court press to force several turnovers, some of which led to easy baskets.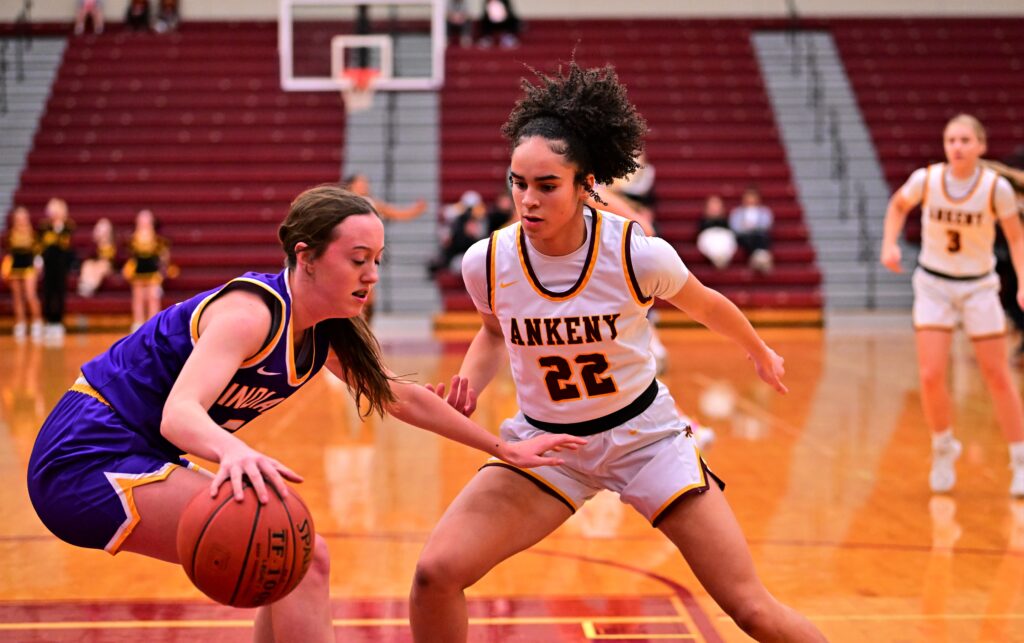 "We wanted to work on our press more, and it was working and helped us a lot, so it did what we needed it to," said Ankeny freshman Jayla Williams, who poured in a game-high 18 points.
Williams made a 3-point goal that capped a 14-0 run in the first half, increasing Ankeny's lead to 27-5. The Hawkettes built a 48-18 advantage at halftime and then coasted to the win, raising their record to 4-2.
Indianola dropped to 3-2 on the season. The Indians' only previous loss was a 54-45 decision to No. 4 Southeast Polk, which also owns a 57-43 victory over Ankeny.
Jenna Pitz had 16 points in the win, Gage chipped in 15, and Kendra Lewis added 11. Pitz and Lewis each had three of the team's 10 3-pointers.
Emily Naughton led Indianola with 13 points. Kendall McDaniel added 11.
The Hawkettes will host a CIML Conference game against No. 5 Waukee Northwest on Tuesday. The Wolves are 2-2 in the league and 3-2 overall after losing at Southeast Polk, 63-57, on Friday.