The Ankeny girls' bowling team has already surpassed its win total from last season.
The Hawkettes defeated host Ames in a non-conference meet on Tuesday at Perfect Games. They won by a score of 1,828 to 1,805 to improve to 2-0 overall.
The Ankeny girls' squad struggled to a 1-11 mark a year ago.
Kali Ogg bowled a 334 series to lead the Hawkettes, including a 179 in her first game. Olivia Harris had a 262, Brooklyn Dietz rolled a 232, Lilianna Sinclair bowled a 212, Marissa Larson-Minar had a 205, and Lydia Boehlert finished with a 137.
Ankeny led by 45 pins after the individual rounds. Ames closed the gap to 14 pins after the third bakers game, but the Hawkettes held on for the win.
The Little Cyclones dropped to 1-3, despite posting a season-high score. They were coming off their first win of the year against Johnston a week ago.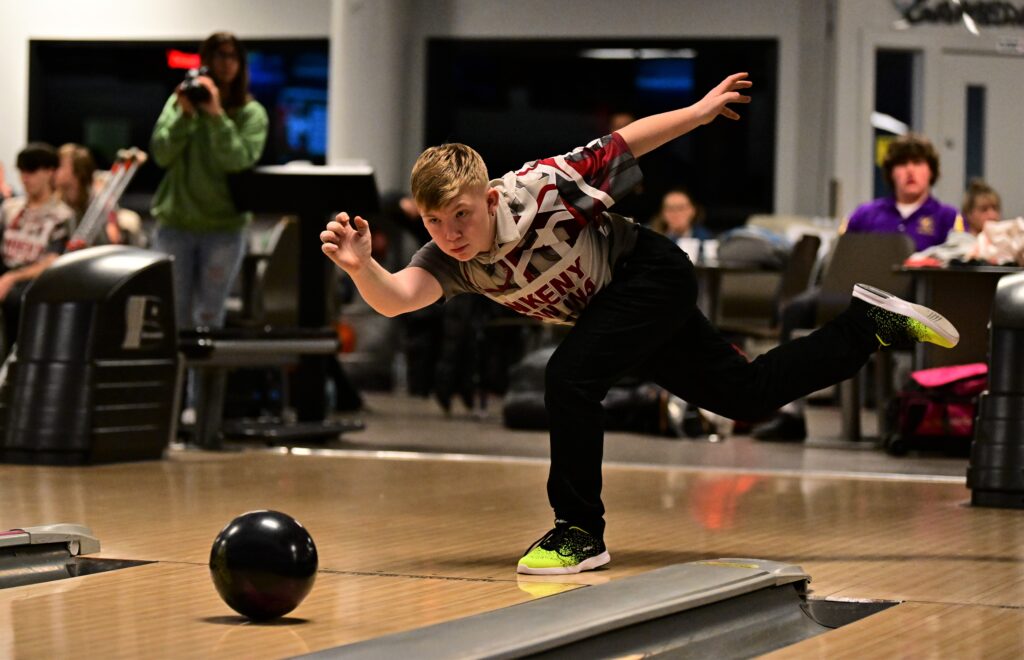 Meanwhile, the Ankeny boys' team lost to Ames by a score of 2,463 to 2,397. It was the first victory for the Little Cyclones (1-3), who have improved their score at every meet this season.
Gavin Johnston led Ankeny with a 344 series. Jay Miller bowled a 336, Jackson Roberts had a 332, Chase Jordan rolled a 323, Ben Horner had a 314, and Andrew Reyna added a 290.
The Hawks struggled in the first individual game, but then rallied to take a 19-pin lead heading into the bakers round. Johnston and Miller each had a 204 in their second game.
Ames then bowled a 210 in the first bakers game to take a 52-pin lead and never trailed again. The Hawks' record dropped to 1-1.
"I'm super proud of the kids for how they came back after game one to take the lead going into bakers," said Ankeny coach Lane Richtsmeier. "But we just hit a tough pair going into bakers. The right lane was tricky for both teams. And unfortunately, we had the right lane three out of the five games. That happens sometimes. We just have to learn from it and keep going. The match ended up coming down to the last game, and our boys just ended up with a couple of bad breaks. On to the next."
Both Ankeny teams will face Southeast Polk in a CIML Conference dual meet on Tuesday at Great Escape.