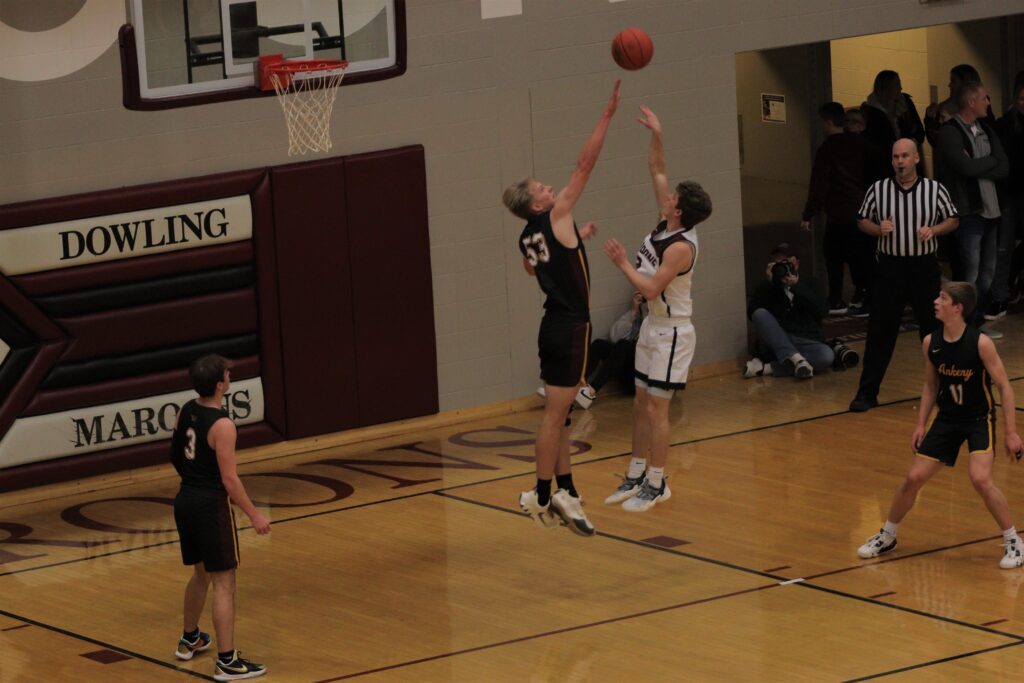 Just three nights after being held to 29 points, the Ankeny boys' basketball team erupted for a season-high offensive output in a 74-65 victory on Friday at Dowling Catholic.
The Hawks pulled away in the second half to improve their records to 2-3 in the CIML Conference and 3-4 overall. Dowling, which had won two of its last three games after being blown out at third-ranked Ankeny Centennial, 78-41, on Dec. 2, dropped to 2-4 and 2-4.
"It was just good to win," said Ankeny coach Brandt Carlson. "With the way this week has gone and the tough early schedule, it was nice to have a positive experience. The guys played hard. We got off to a good start and were able to hold them off."
Ankeny jumped out to a 13-6 lead in the first quarter, but the Maroons closed to within a point at the end of the period and still trailed by just two points, 56-54, after the third quarter. The Hawks eventually built a double-digit margin in the final period.
"It was just a good overall effort," Carlson said. "It was nice to see the guys kind of growing up."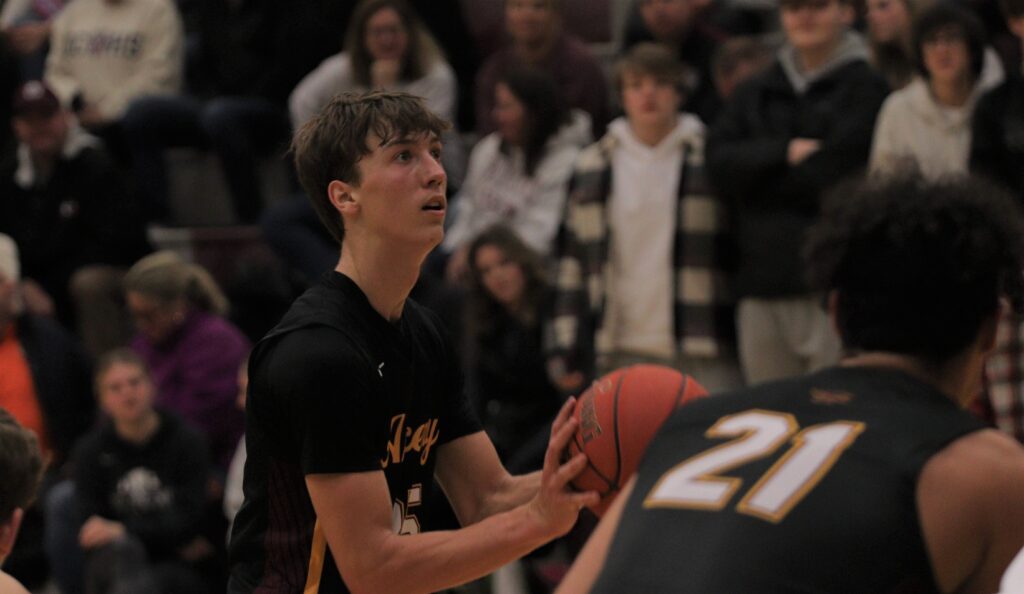 Lio Aguirre led four Ankeny players in double figures with 20 points. Carson Johnson chipped in 18 points, going 3-for-5 from 3-point range.
Cash Schoolen had 15 points and eight rebounds in the win. Devon Akers added 10 points, 10 boards and six blocks, while Maddox Ward dished out six assists.
"Cash played really well, and I thought Devon just played with a bigger presence," Carlson said. "Carson and Lio were really aggressive and confident all night."
Ankeny has won its last three games on the Maroons' home court.
"It's always nice to get a win on the road," Carlson said. "We've had some success at Dowling, and this was their first home game and they had a great crowd. This was just another night to keep building our program."
Drew Mauro led the Maroons with 24 points, while Andrew Nyongi added 20. They each made a trio of 3-pointers.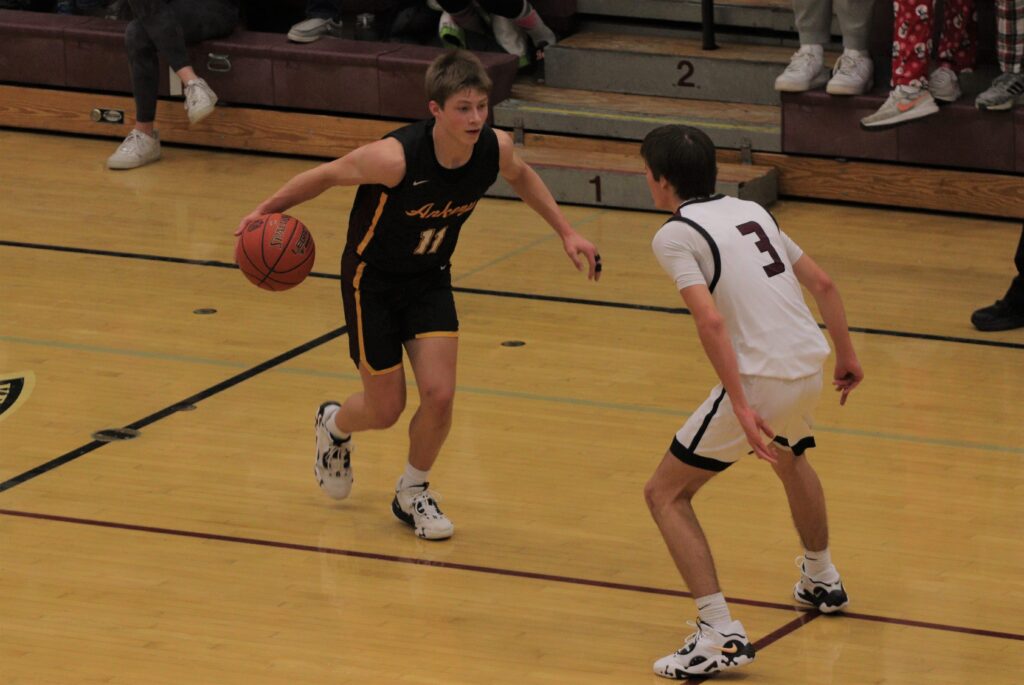 The Hawks will travel to Sioux City on Saturday to play No. 6 Sioux City East (6-0) in the Arena Invitational Basketball Showcase. Tip-off is at 5 p.m. at the Tyson Events Center.
The Black Raiders are coming off a 51-47 win over Sergeant Bluff-Luton on Friday–their closest game of the season. They are led by senior forward Preston Dobbs, who averages 18.4 points per game.
Saturday's contest is part of a three-day basketball extravaganza featuring teams from around the Midwest.
"It's kind of a neat event," Carlson said. "We're looking forward to it."