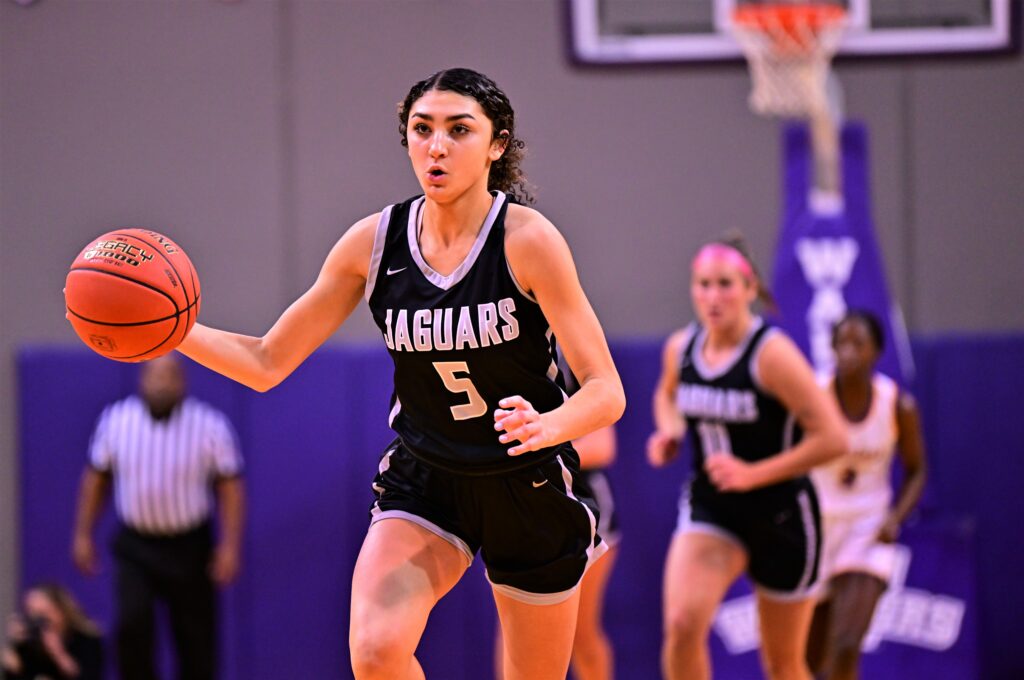 The Ankeny Centennial girls' basketball team led from start to finish en route to a 48-29 victory on Friday at Waukee.
The eighth-ranked Jaguars jumped out to a 10-0 lead in the first quarter and held a 27-19 advantage at halftime. The No. 12 Warriors couldn't rally in the second half, when they scored just 10 points.
"We definitely wanted to get out and put the pedal to the metal right away and have a good first quarter," said Centennial center Kennedy White. "I think our defense really carried us through, and that opened up our offense honestly. We had a lot of nice steals, and Mya (Crawford) had a few which was really helpful."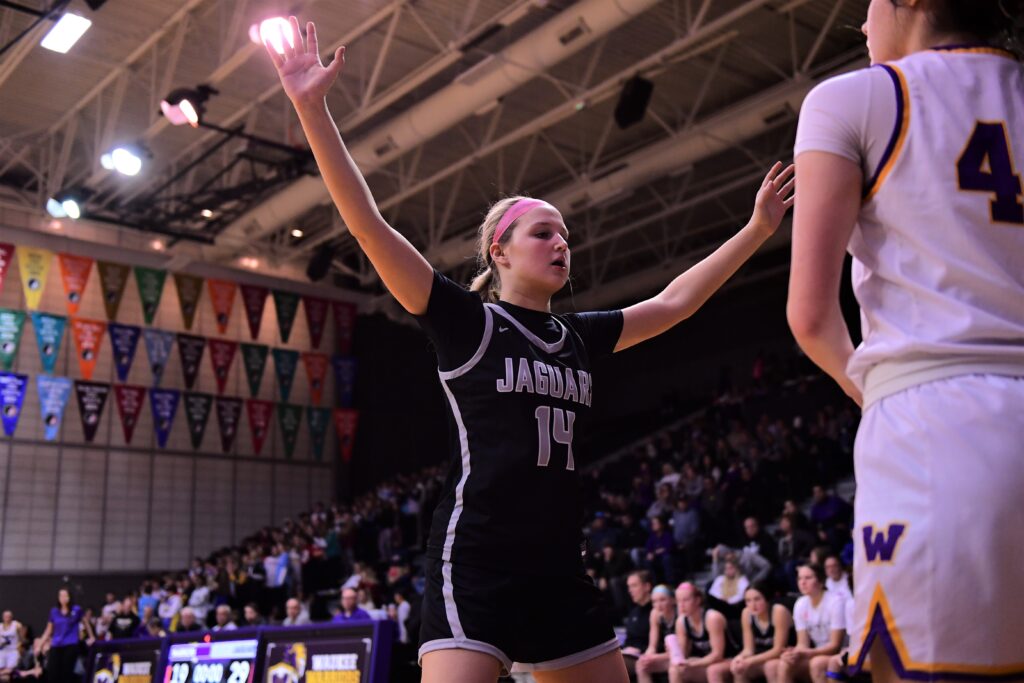 Crawford had 14 points, 11 rebounds and five steals to lead the Jaguars. She scored eight of her points in the first quarter.
"Mya had a good offensive night," said Centennial coach Scott DeJong. "She's consistently been on the boards, and she's had a number of double-figure rebounding games along with Jaeden (Pratt). She had a double-double tonight. If she scores, that really helps our team obviously."
Pratt finished with nine points and 10 rebounds. White and Averi Porter each chipped in eight points, while Makenna Clark added four assists.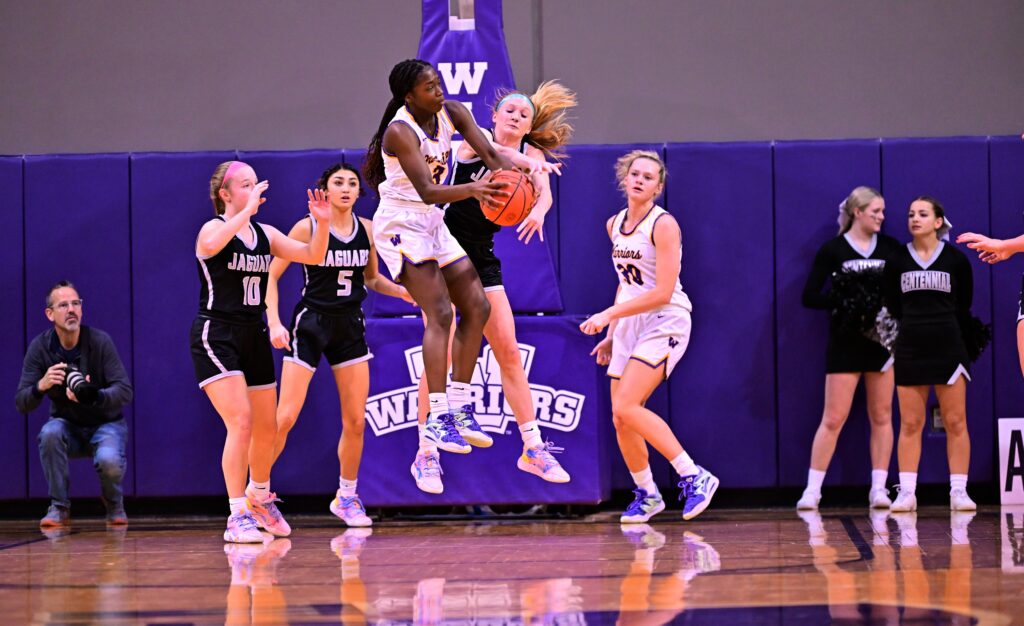 Porter had six first-half points for Centennial, which overcame 18 turnovers with a solid defensive and rebounding effort. The Jaguars won the battle of the boards, 38-19, and held Waukee to 23.3 percent shooting (10-of-43).
"I thought we were a little sporadic, but we did a lot of good things tonight," DeJong said. "We turned the ball over, which wasn't good. But I thought every other phase of the game was good. Our defense and rebounding were both really good.
"There were a lot of positives. We needed to get back on the winning track, and we did," he added.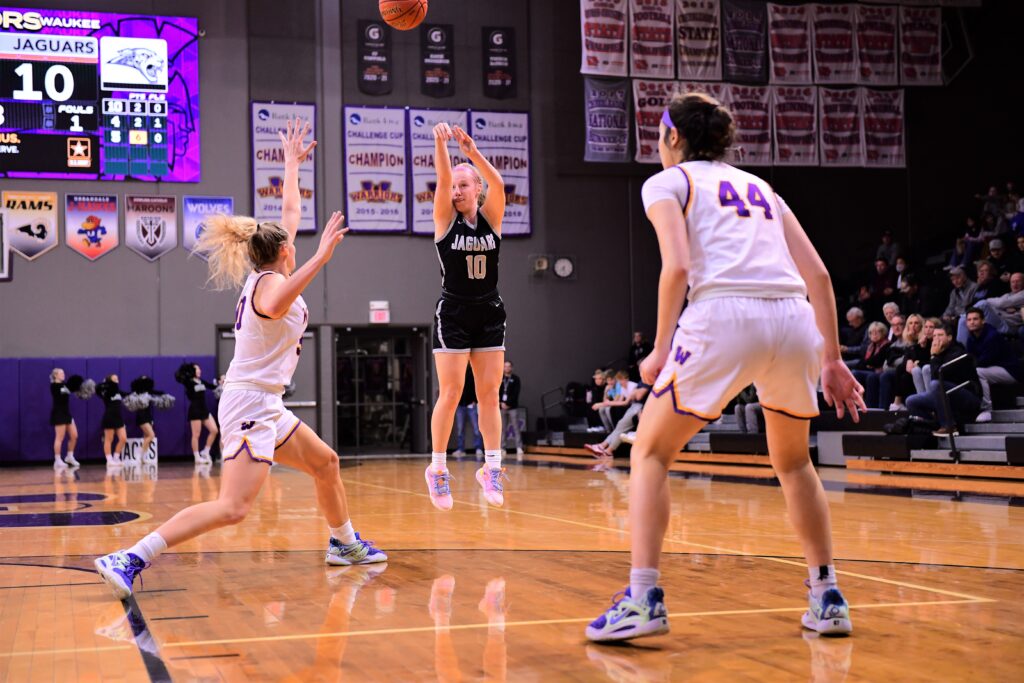 Kirsten Hauck led the Warriors with 13 points. She went 2-of-4 from 3-point range.
The Jaguars improved their records to 2-3 in the CIML Conference and 7-3 overall. Waukee, which ended a four-game losing skid with a 64-47 win at Urbandale on Tuesday, dropped to 1-5 and 2-5.
Centennial will play another conference game on Tuesday at No. 7 Ankeny. The Hawkettes are 2-3 in the league and 5-3 overall.