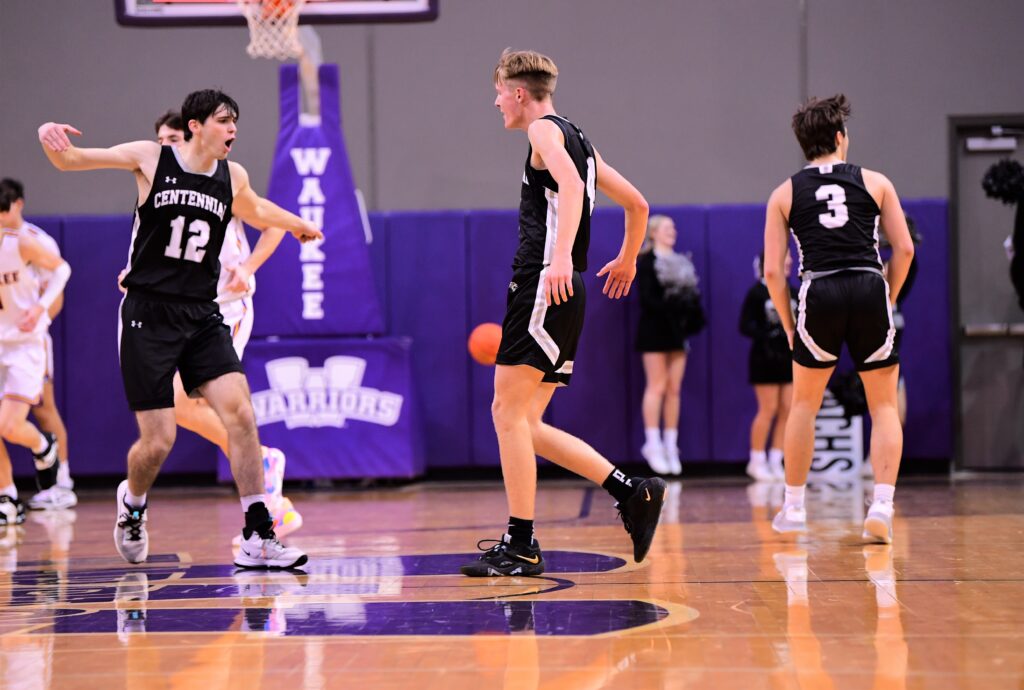 The Ankeny Centennial boys' basketball players walked off the court Friday with their heads held high.
The third-ranked Jaguars suffered their first loss of the season, but nearly pulled off a miraculous comeback at No. 4 Waukee.
After trailing by as many as 18 points, Centennial twice closed to within two points in the fourth quarter before the Warriors held on for a 55-52 victory in a CIML Conference showdown.
"Even at halftime, I thought we'd come back," said Centennial forward Easton Pratt. "We're a talented group, and we all stayed humble. At halftime we just talked about the game plan, and how we had to fight our way back."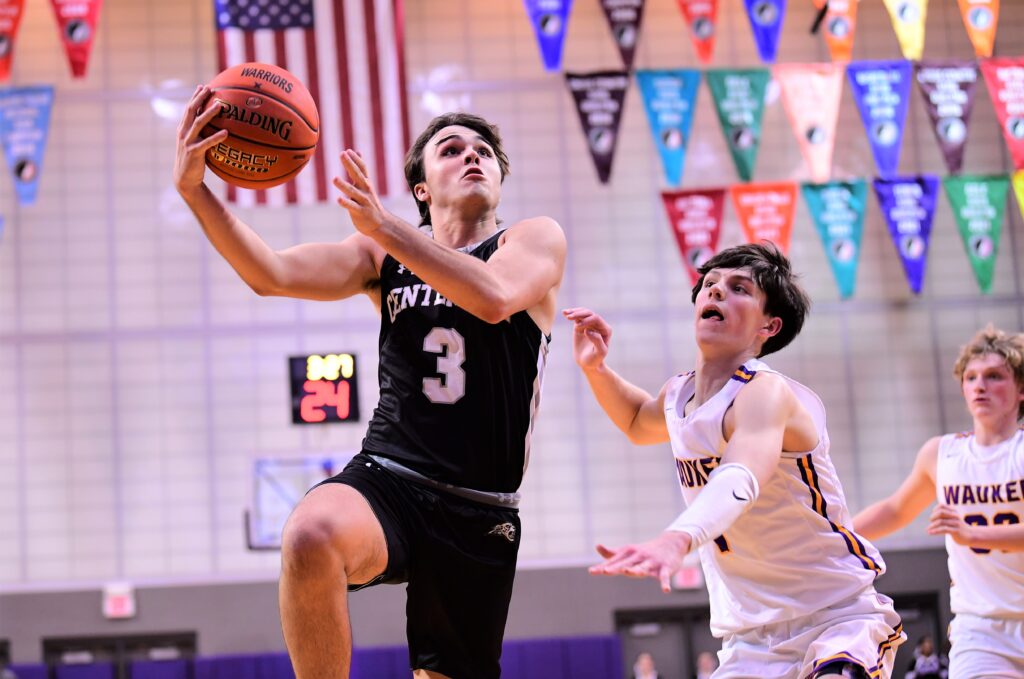 Pratt and fellow senior Drew Schreurs played key roles in the Jaguars' rally. Schreurs had 11 of his career-high 14 points in the second half, including back-to-back 3-point goals to open the third quarter.
"At halftime we really stuck together," Schreurs said. "We just knew we had to chip away at it one possession at a time. It was a great team effort. Everybody did their part there at the end. It was a game that we probably should have had, but it's a long season."
Pratt scored six of his 11 points in a 15-2 run that closed out the third quarter. He made a 3-pointer at the buzzer to pull the Jaguars within 38-33.
"We started to settle down about midway through the second quarter, and at halftime we just talked about being the best version of ourselves," said Centennial coach Bob Fontana. "I told them, 'Let's try to dictate the flow of the game and just keep chipping away.' I'm proud of our guys for the way we battled back. We executed so much better the second half."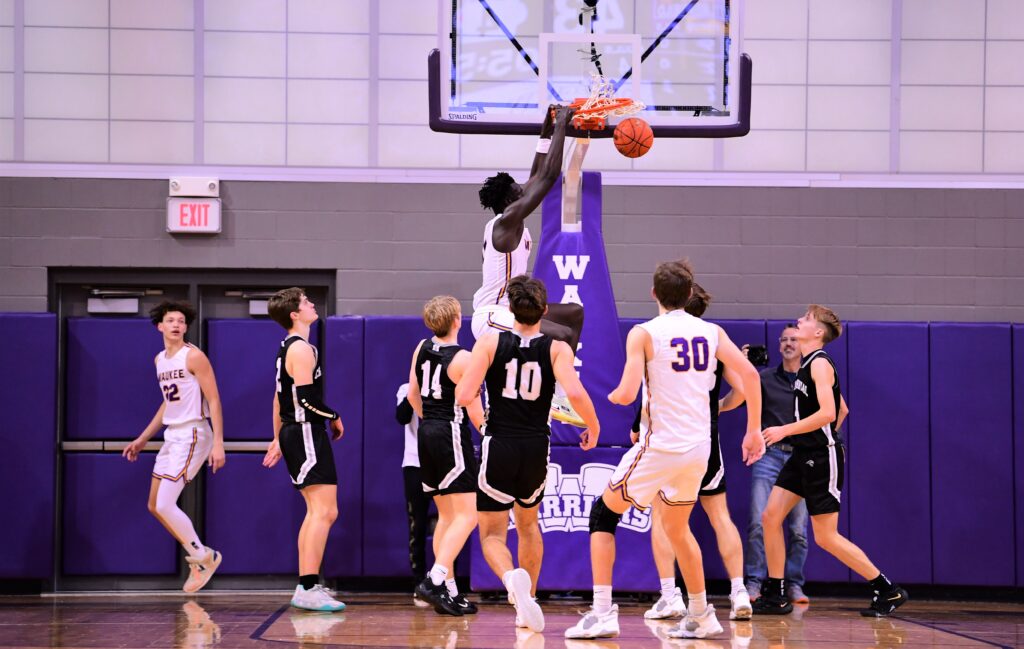 Waukee appeared to regain control when star forward Omaha Biliew opened the fourth quarter with seven consecutive points, capped off by a monster dunk that gave the Warriors a 45-33 lead with 5 minutes 53 seconds left. Biliew, an Iowa State recruit, finished with 21 points and 19 rebounds, but made just 8-of-20 shots from the field.
"We just tried to box him out," Pratt said. "He gets those offensive boards quite a bit, so we just tried to limit those because then he'll get the putback dunks."
Centennial refused to go away, however. Pratt made another 3-pointer with 4:13 to go, then Schreurs drove for a layup to cut Waukee's lead to 47-45 with 3:25 remaining.
After the Warriors answered with a 3-point play by Mason Costello, Schreurs drained another trey to close the gap to 50-48 with 2:44 to go.
"I can't do it without the guys finding me," Schreurs said. "Wink (teammate Luke Winkel) is one of the best penetrators and distributors in the state. I love playing off of him."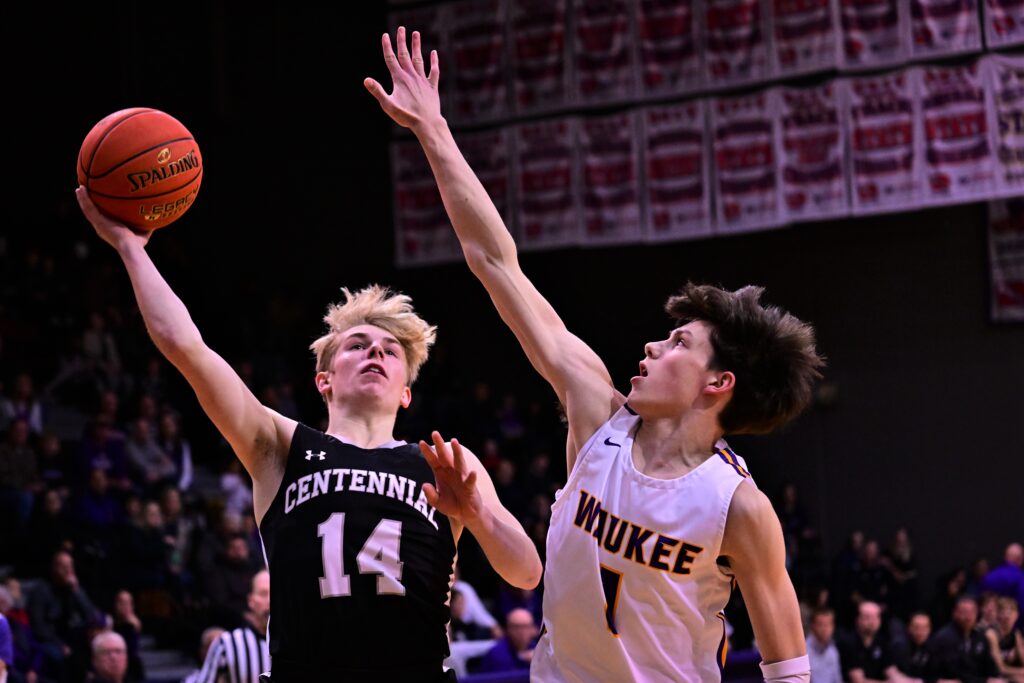 Waukee got a huge 3-pointer from Cade Littlefield with 1:50 left to build a 53-48 advantage. Littlefield scored all 12 of his points from behind the arc.
"They're a heck of a basketball team," Fontana said of the Warriors. "They've got a lot of pieces. They're very, very long, and they had some kids knock down shots consistently tonight that we hadn't seen them do that on tape."
Biliew made 2-of-4 free throws in the final 1:04 to offset a jumper by Pratt with 50 seconds to go. Winkel drove for a layup with 5 seconds left, but Waukee then inbounded the ball and ran out the clock.
Costello had 16 points and six assists for the Warriors, who improved to 5-1 in the conference and 6-1 overall. Vance Peiffer added five blocks.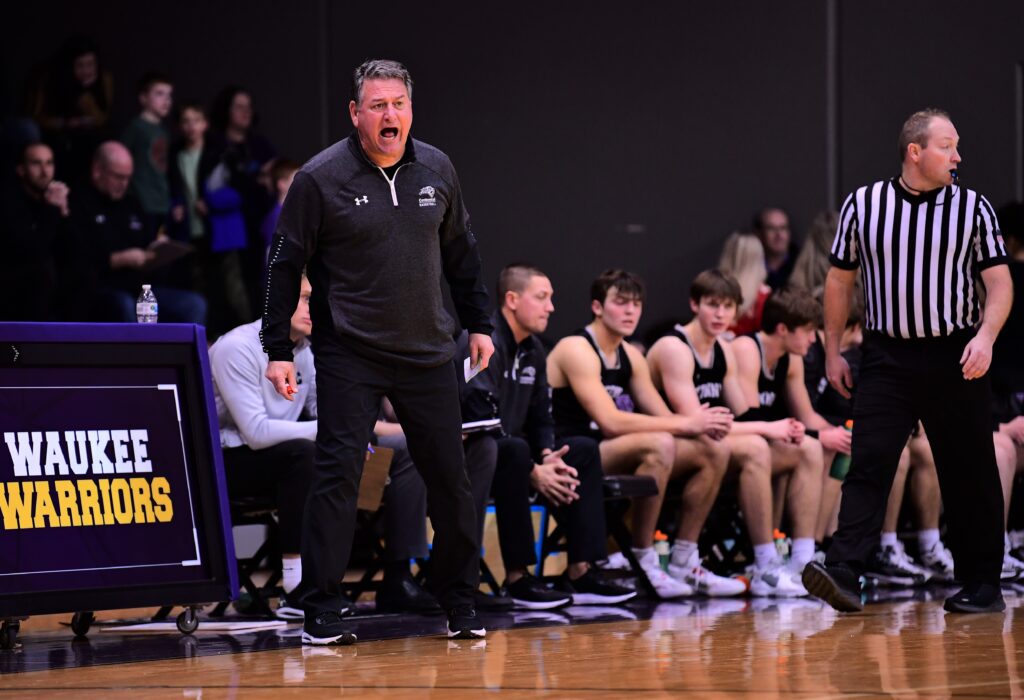 Winkel had nine points and four assists for Centennial, which dropped to 4-1 and 5-1. Chase Schutty grabbed 10 rebounds.
"They're a good ball club as well," Pratt said. "You know Biliew is going to get his (points), and their guards can shoot it. And Peiffer is going to get his as well. They're just all around a good ball club."
The Jaguars regrouped after they were overwhelmed by Waukee's size and athleticism in the first half. The Warriors held Centennial scoreless in the first quarter while building a 15-0 lead.
The Jaguars got their first point, a free throw, at the 6:37 mark of the second quarter. Their first basket came with 2:52 to go in the half, which ended with Waukee holding a 26-10 lead.
"We took some quick shots," Schreurs said. "We couldn't get the lid off the rim there for awhile. But our defense was pretty solid. We held them to 19 points for quite awhile, and then we just started chipping away at it."
Fontana said his team made only one defensive adjustment at halftime.
"It was definitely more of a mental thing. I thought we got rattled in the first half," he said. "Offensively, we just talked about playing smarter. We still have to rebound better because we've been a little inconsistent on the boards, but once we started hitting shots, that helped our confidence. We just have to be fundamentally sound and let the flow come to us."
The Jaguars will travel to Ankeny on Tuesday for another conference game. The Hawks are 2-3 in the league and 3-4 overall.