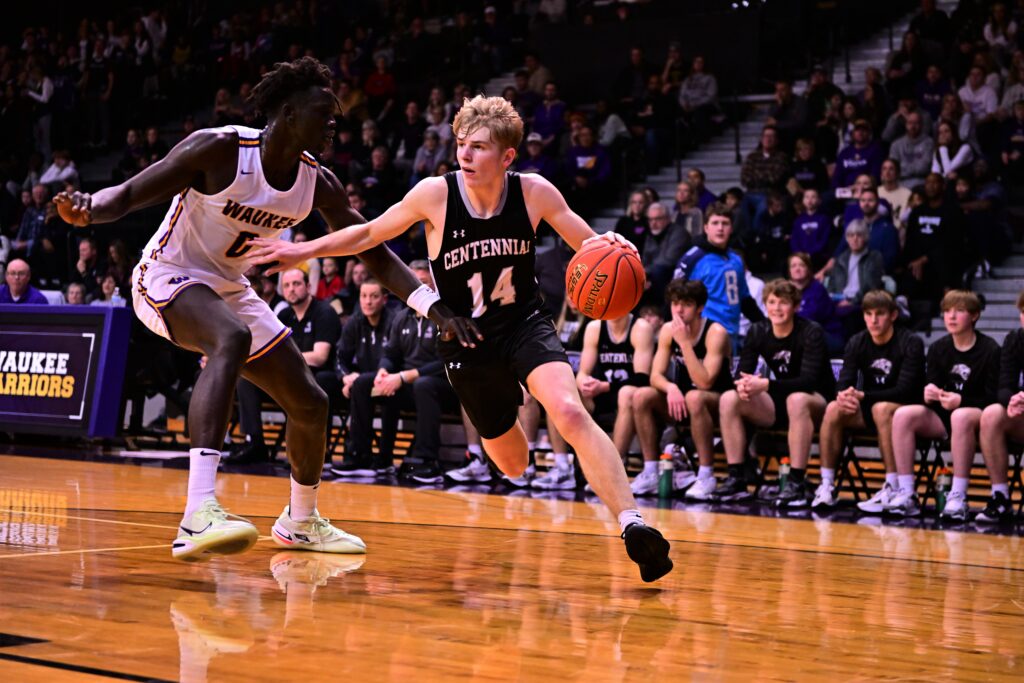 Junior guard Luke Winkel has helped the third-ranked Ankeny Centennial boys' basketball team to a 5-1 record, including a 4-1 mark in the CIML Conference. He scored nine points on Friday as the Jaguars suffered their first loss of the season at No. 4 Waukee, where they nearly overcame an 18-point deficit before dropping a 55-52 decision.
Winkel is averaging a team-high 13.3 points and 6.8 assists per game. He is shooting 79.3 percent from the free-throw line (23-of-29).
Here is some inside info on Winkel:
Congratulations on an outstanding season thus far. How surprised are you by your team's 5-1 start?
People on the outside were surprised by our 5-1 start, but we are not. We feel like we can beat anyone in the state on a nightly basis.
What has been the key to the team's success?
The key has been our togetherness as a team. No task is too big when we work together. When we got down at the start against Waukee and Valley, we crawled back through staying strong together.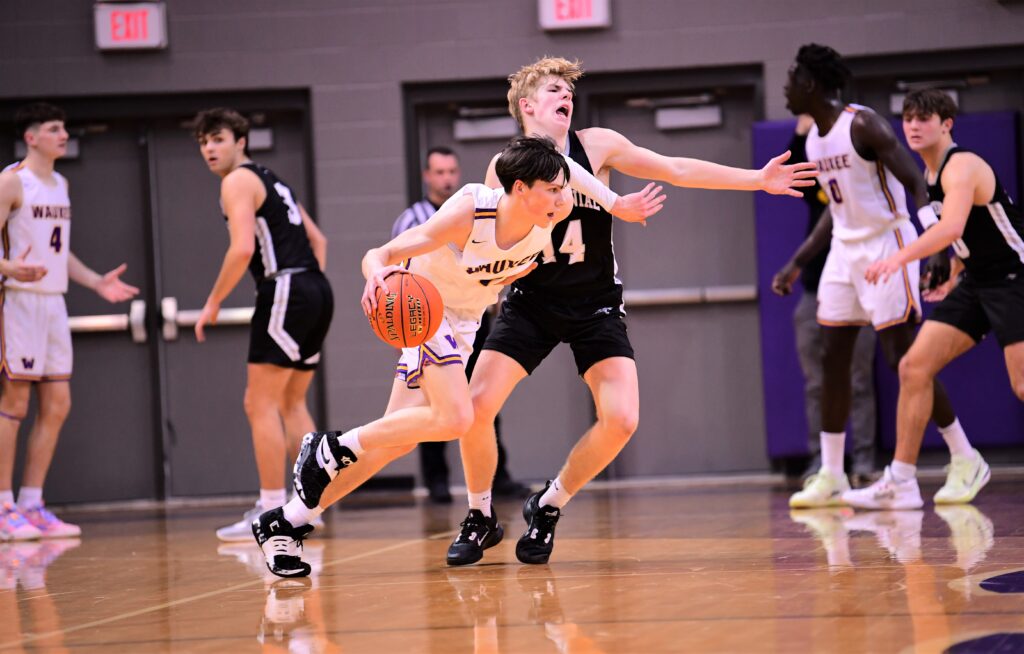 I know you don't play for moral victories, but can your team take some positives away from Friday's loss at Waukee?
You're right. There are no moral victories, but there are some positives to take away from the game. The positives are our optimism when down big, and great ball movement in the second half.
What do you think was the biggest reason for the team's offensive struggles in the first half, when you were held scoreless for more than 9 minutes at the start of the game?
I think the biggest reason for our struggles was playing too fast to start the game. We are at our best when we control the tempo.
Drew Schreurs and Easton Pratt both hit some big 3-pointers in your team's second-half rally, and you had one as well. Drew told me that he loves playing with you because of your ability to drive and kick. Were you just trying to find the guy with the hot hand?
Drew and Easton were hot, and shooting the ball with a lot of confidence. I love finding them when they are hot because of the spark of momentum they provide with their shooting. They do a great job of finding open space without the ball.
You also scored on a layup midway through the fourth quarter when Waukee's Omaha Biliew was called for goaltending after he grabbed the stanchion that supports the basket. Have you ever seen that happen before?
Omaha's goaltending call is something I don't think I've seen before. Not a lot of guys are athletic enough to even be in that position.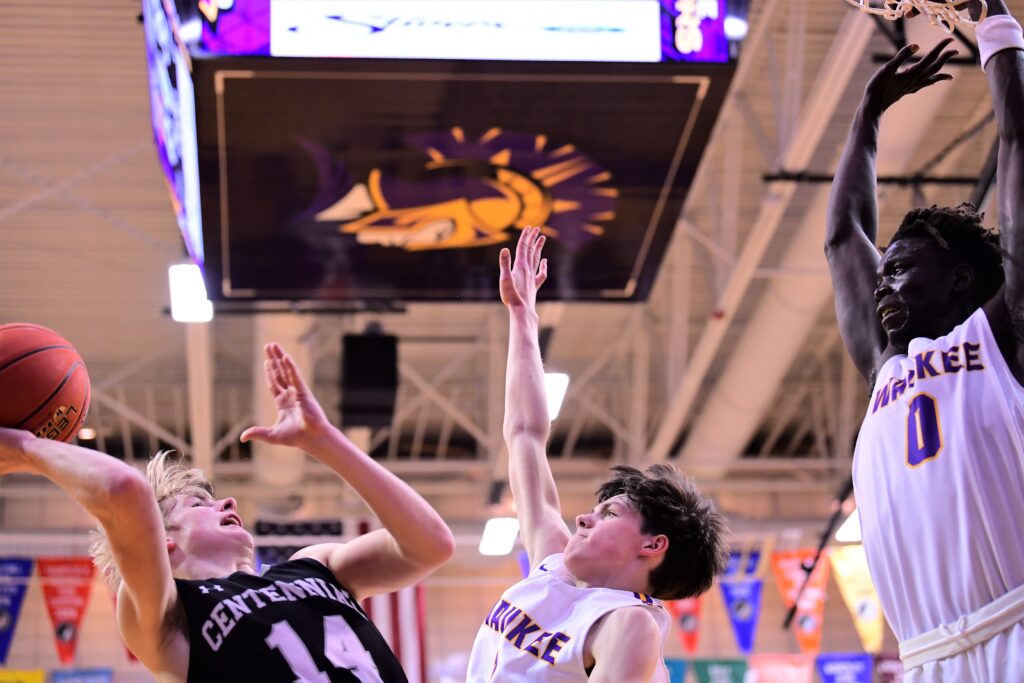 Biliew might be the most freakish athlete I've ever seen in the 30-plus years that I've been covering high school basketball. What is it like to play against him, and how aware of him do you have to be when you're driving to the basket?
It is exciting to play against Omaha because of the challenge he brings–he plays hard and the energy at Waukee is great. That being said, when driving to the rim it is more important to double down on playing off two and making the smart play because he can get to any shot around the rim.
Your team will now play at Ankeny on Tuesday in your final game before the holiday break. Do you feel like you have a score to settle with the Hawks after losing to them twice last year, including once at the buzzer in overtime?
It's going to be a great atmosphere on Tuesday. We are not focusing on anything that happened last year. I feel like focusing on that stuff takes our mind off of playing how we want to. We are solely focused on playing together and doing what we need to do to win.
I know you are planning to play basketball in college. Have you started to look at any schools?
Yes, I am planning on playing in college and have started to look at some schools. But, I am not a finished product. I will continue to get better as an individual and team member every day.