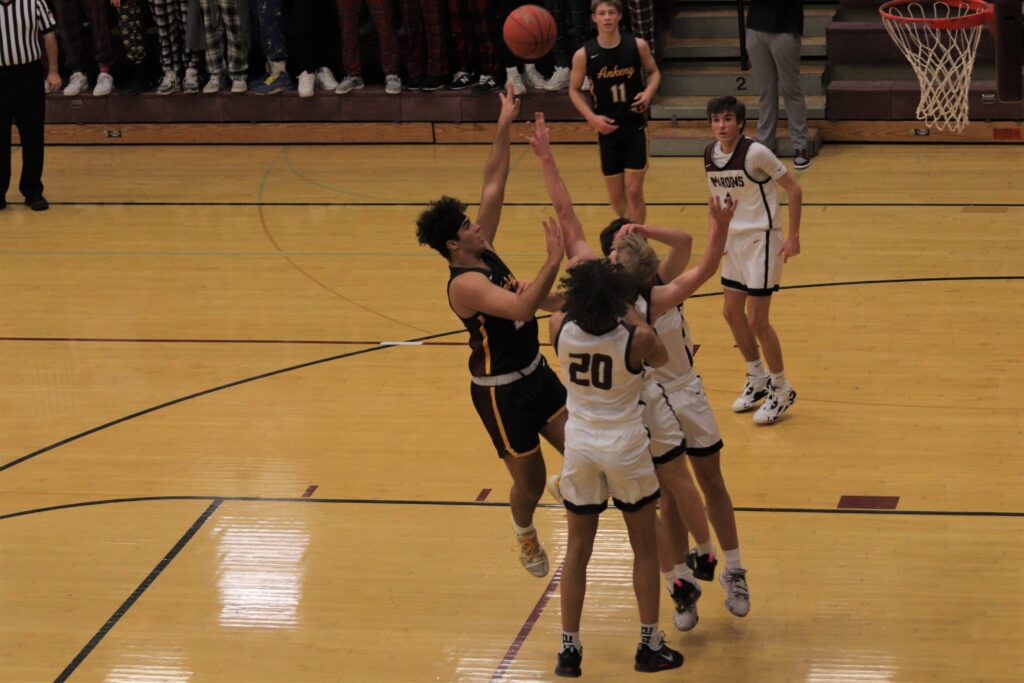 A brutal four-game stretch for the Ankeny boys' basketball team ended on Saturday with a 70-52 loss to sixth-ranked Sioux City East in the Arena Basketball Invitational Showcase at the Tyson Events Center.
The Hawks started the week with home losses to No. 7 Indianola on Monday and No. 1 Waukee Northwest on Tuesday, then rebounded with a win at Dowling Catholic on Friday before making the three-hour trip to Sioux City the next day.
"I don't know if I have been more proud of a team at Ankeny as this group played four games this past week against highly-ranked opponents," said Ankeny coach Brandt Carlson, whose squad dropped to 3-5 on the season. "We competed and did a lot of things well."
East held a 37-28 lead at halftime. Ankeny closed to within two points late in the third quarter before the Black Raiders pulled away.
East outscored the Hawks, 19-7, in the final period.
"We saw some guys improve greatly," Carlson said. "The fourth quarter got away from us as we were pressing and trying to increase our possessions."
Lio Aguirre had a double-double to lead Ankeny, finishing with 20 points and 11 rebounds. Cash Schoolen added 13 points and five rebounds, while Maddox Ward dished out eight assists.
Carson Johnson chipped in 11 points. Both Johnson and Schoolen went 3-for-6 from 3-point range.
Preston Dobbs scored 20 points and grabbed seven rebounds for East, which improved its record to 7-0. Dobbs went 8-of-11 from the field, including 4-of-6 from behind the arc.
Ankeny will host a CIML Conference game against No. 3 Ankeny Centennial on Tuesday. The Jaguars are 4-1 in the league and 5-1 overall after suffering their first loss at No. 4 Waukee, 55-52, on Friday.
"I know our guys will do their best and keep improving," Carlson said.