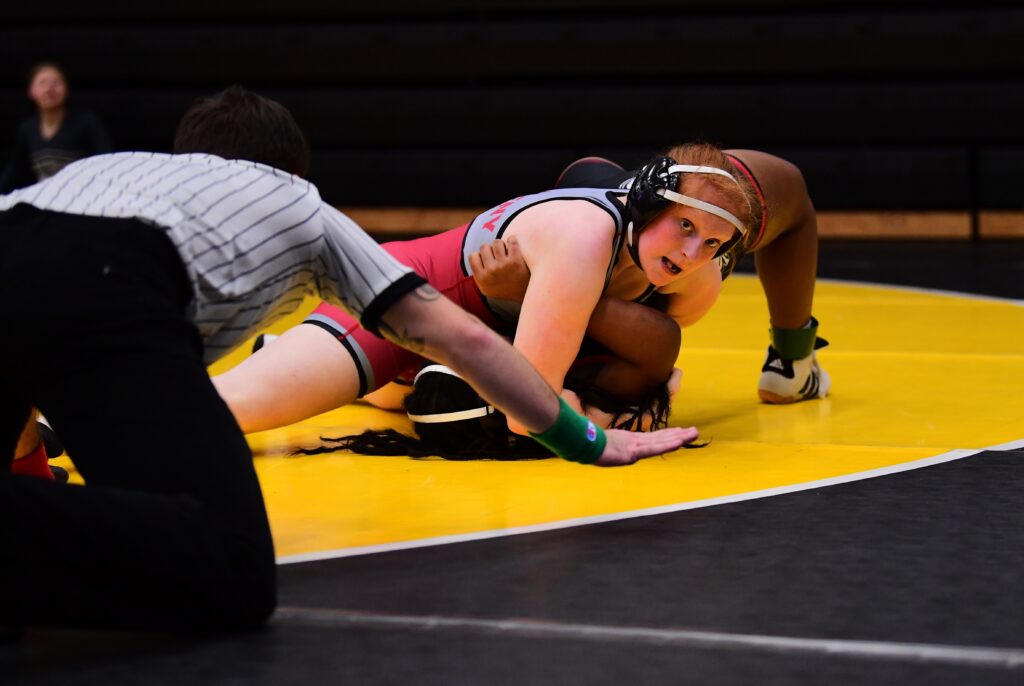 The Ankeny girls' wrestling team will take an 8-2 record into the holiday break, including a 3-0 mark in the CIML Conference.
Ankeny rolled to a 72-6 victory over Johnston on Tuesday at Urbandale. Only three of the matches were contested.
"They were very limited in numbers," Ankeny coach Dustin Roland said of the Dragons.
Ankeny got a fall from Nora Bockes at 110 pounds. Avery Grim won by injury default at 125.
Roland entered all of his girls into the scramble portion of Tuesday's meet. Overall, the squad posted a 30-13 record on the night.
"We finally had everyone in attendance although we have a couple girls out with injuries," Roland said. "Our girls continue to wrestle well and compete hard. Some of us did take a beating tonight, and we need to learn how to handle that. It can be an unforgiving sport, but that's one of the best things about it. When you are the only one out there, it can be a very humbling experience and that builds character."
Ankeny will now be off until Jan. 3, when it travels to West Marshall for a double dual against the host Trojans and Marshalltown.
Here are the match-by-match results from the Johnston dual:
Ankeny 72, Johnston 6
140: Clark won by forfeit; 145 Blaser won by forfeit; 155: McGuire won by forfeit; 170: Newman (J) pinned Heimer, 3:00; 190: Bishop won by forfeit; 235: Martinez won by forfeit; 100: Double forfeit; 105: Hron won by forfeit; 110: Bockes pinned Jackson, 1:51; 115: Engebretson won by forfeit; 120: Haag won by forfeit; 125: Grim won by injury default over Anglo; 130: Hans won by forfeit; 135: Cleveland won by forfeit.