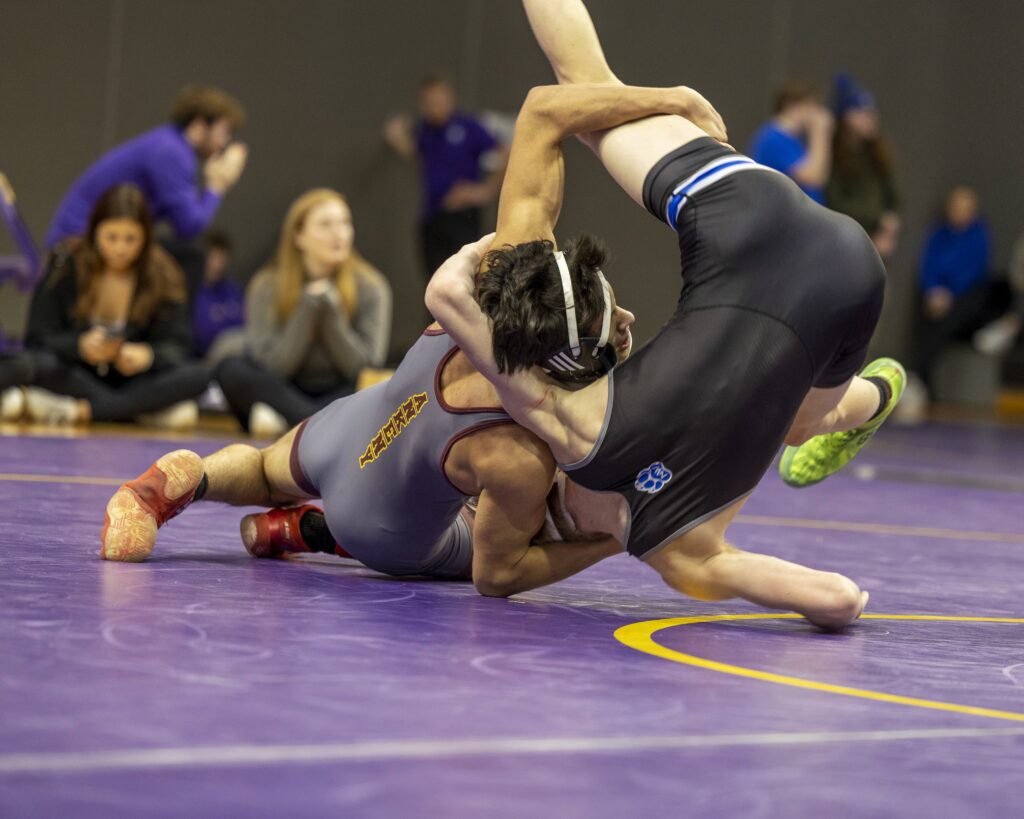 The Ankeny wrestling team is getting a well-deserved break.
After placing third in the Battle of Waterloo over the weekend, the fourth-ranked Hawks completed their pre-Christmas schedule on Tuesday with a CIML Conference triangular meet at Waukee. They rolled to a 55-18 victory over the host Warriors, then followed with a 48-26 win over No. 13 Waukee Northwest.
Ankeny improved its records to 5-0 in the league and 12-1 overall. Its only loss came to Waverly-Shell Rock, 36-28, on Saturday.
The Hawks recorded five falls and three technical falls in the win over Waukee. Second-ranked Jace Anderson had a pin at 152 pounds, then later posted a 5-3 decision over Northwest's Logan Stotts in one of the best matches of the night.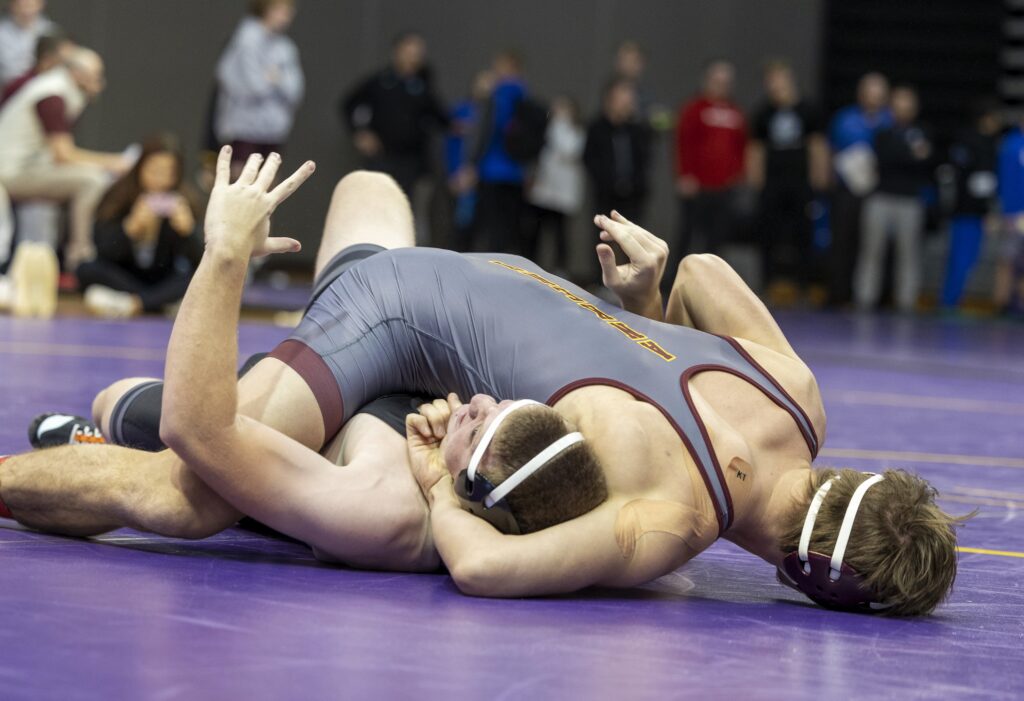 Ankeny had seven falls against the Wolves. The meet began with five in a row from No. 5 Cade Bennethum at 195, No. 9 Will Hinrichs at 220, No. 11 Joe Kingston at 285, Ben Walsh at 106 and No. 7 Truman Folkers at 113.
No. 4 Ben Hansen at 138 and No. 7 Xander Kenworthy later added two more pins for the Hawks, who will now be off until Jan. 7, when they compete in the Mendenhall Invitational at Ames.
Here are the match-by-match results:
Ankeny 55, Waukee 18
182: Kenworthy pinned Bakker, :12; 195: Bennethum pinned Lloyd, :10; 220: Hinrichs won by technical fall over Hine, 17-0; 285: Kingston won by injury default over L. Lofthouse; 106: Walsh won by forfeit; 113: Folkers pinned McCallister, 1:34; 120: Maihan won by technical fall over Fadel, 20-4; 126: Perez Perez pinned Velazco, 1:29; 132: Crigger (W) beat Voss, 3-1; 138: Hansen won by technical fall over Witzenburg, 17-2; 145: Cox beat McPike, 19-5; 152: Anderson pinned Pelton, 2:51; 160: Gammell (W) beat Schlee, 8-5; 170: G. Lofthouse (W) pinned Johnson, 3:19.
Ankeny 48, Waukee Northwest 26
195: Bennethum pinned Parker; 220: Hinrichs pinned Kennedy; 285: Kingston pinned Neeway; 106: Walsh pinned Draheim; 113: Folkers pinned Noble; 120: Christensen (NW) beat Maihan, 16-5; 126: Perez Perez beat Phillips, 8-4; 132: Freeman (NW) pinned Voss; 138: Hansen pinned Hutt; 145: Rubino (NW) pinned Cox; 152: Anderson beat Stotts, 5-3; 160: Bry. Williams (NW) beat Schlee, 12-4; 170: Vollmecke (NW) pinned Johnson; 182: Kenworthy pinned Bra. Williams.