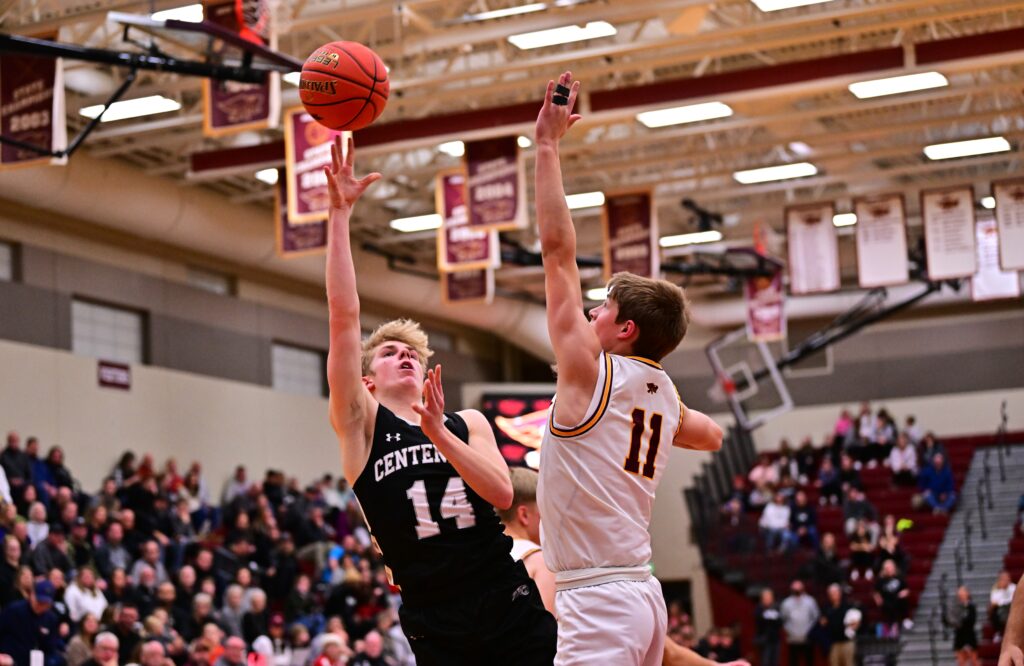 It's been a dream season thus far for Luke Winkel and the Ankeny Centennial boys' basketball team.
On Tuesday night, it only got better.
Winkel poured in a career-high 30 points and the fourth-ranked Jaguars pulled away in the second half for a 65-46 victory at Ankeny. The win allowed Centennial to take a 10-9 lead in the all-time series and avenged two losses to the Hawks a year ago.
"It always feels good to come out with the win, especially against this team," said Centennial senior Evan Bryan.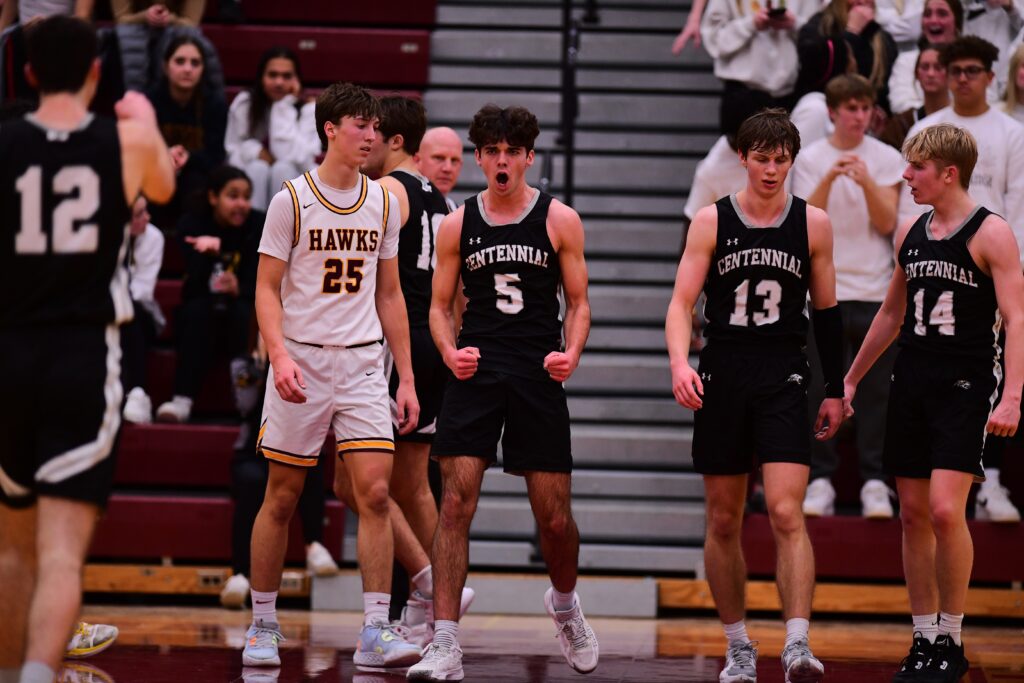 Ankeny took a 20-16 lead in the second quarter on back-to-back 3-point goals by Maddox Ward, but the Jaguars then closed out the first half with a 14-4 run to build a 30-24 advantage.
Winkel had a pair of 3-pointers in the run, while reserve Jack Kerby also contributed six points.
"His energy off the bench was awesome tonight," Centennial coach Bob Fontana said of Kerby. "He had 10 points, four rebounds, and to get that from a guy coming off the bench–who has not gotten a lot of minutes this season–his minutes tonight were huge for us."
Winkel had 14 points in the first half, but he was just getting warmed up. He scored 10 points in the third quarter and six more in the fourth as the Jaguars extended their margin to as many as 22 points.
"I was definitely in the zone," said Winkel, who went 5-of-7 from 3-point range and also contributed three assists and two steals. "Once the first few dropped, it gave me all the confidence to keep shooting and trust my shot."
The Hawks closed the gap to 36-31 on a 3-point play by Devon Akers midway through the third quarter, but Winkel answered with a 3-pointer. He later scored on a drive to the basket and followed with another 3-pointer as Centennial's lead grew to 47-33.
"He's amazing. He's my point guard," Bryan said of Winkel. "And when he gets like that, just get out of his way sometimes."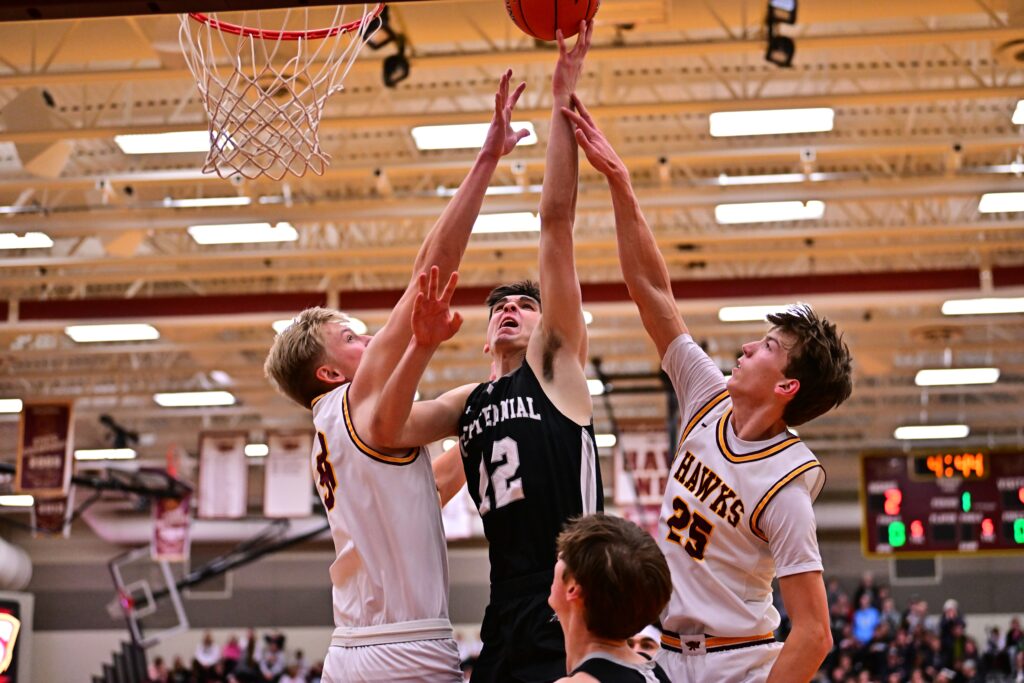 Winkel averaged 6.5 points per game as a sophomore, when he helped the Jaguars to a 12-10 record. He received all-conference honorable mention.
Now, Winkel is averaging 15.7 points and is performing like an all-state player.
"He's very much in charge out there," said Ankeny coach Brandt Carlson. "He was the general of their team. We were doing some things to take away some of their other players, and he stepped up and took over like a veteran does and hats off to him and hats off to their team. They've got a good team obviously. They've beaten a lot of good teams."
Winkel went head-to-head for much of the game with fellow junior Carson Johnson, who led the Hawks with 15 points and two steals.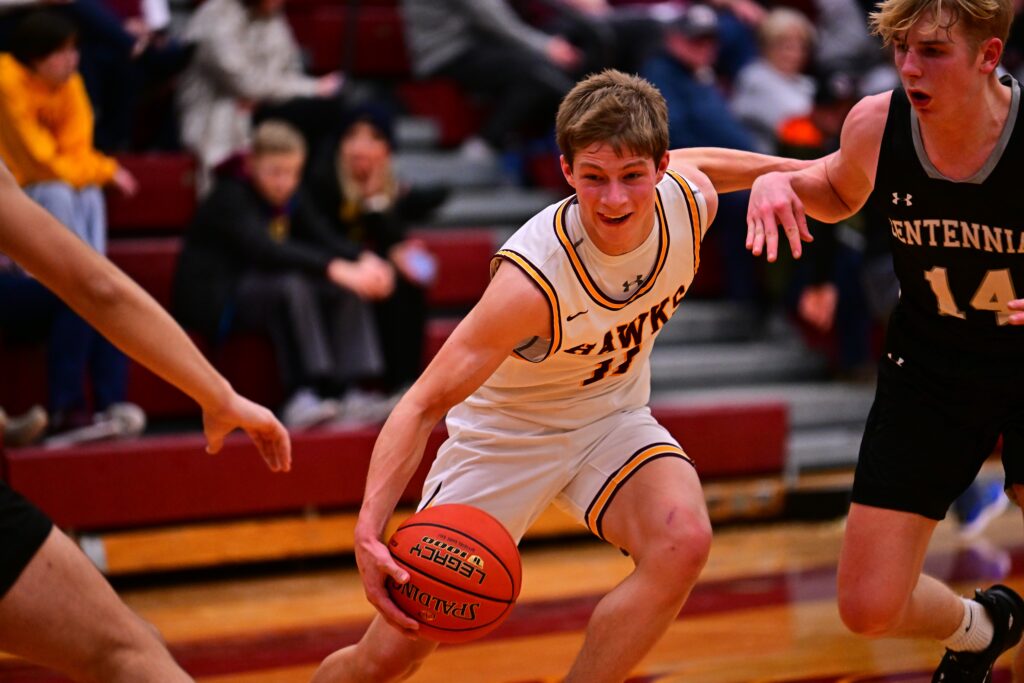 "Carson is very talented," Winkel said. "I embraced the challenge and went into the game with more confidence knowing I had to perform. Playing in that environment is really cool."
Johnson had eight of his points in the fourth quarter, but by then the outcome had already been decided.
"Winkel's a good player, and they're a good team," Johnson said. "It's a game of runs, and they went on one (in the first half)."
Centennial improved to 5-1 in the CIML Conference and 6-1 overall. The Jaguars remained in third place in the league behind Waukee Northwest (6-0) and Waukee (6-1).
Chase Schutty grabbed 11 rebounds and Nick Vaske added 10 for Centennial. The Jaguars won the battle of the boards, 36-22.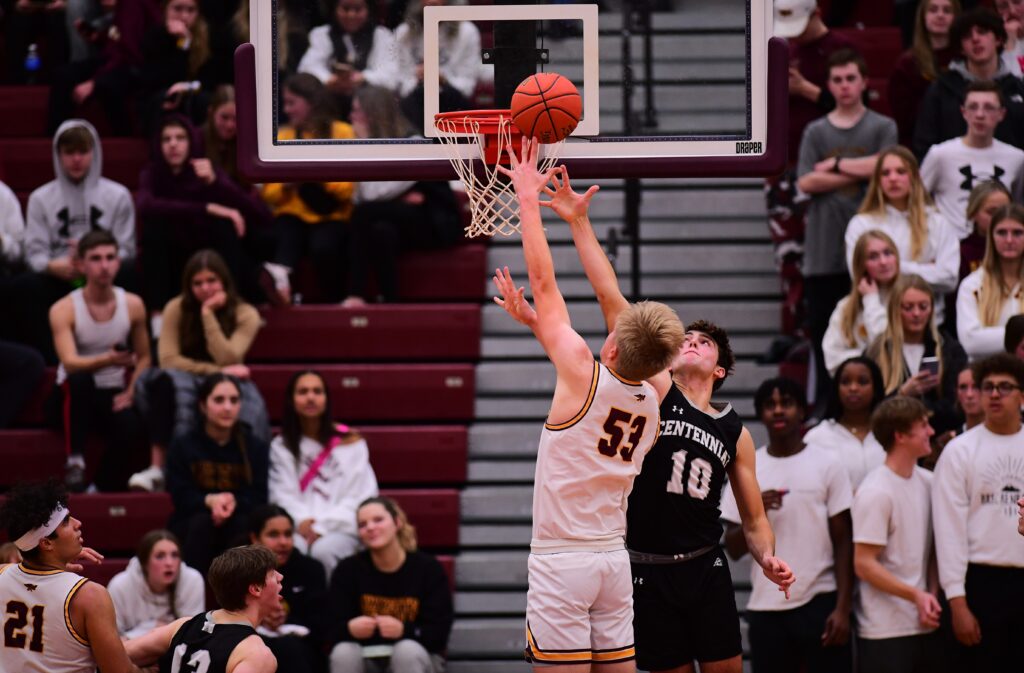 Bryan and Drew Schreurs each added eight points for Centennial, which shot 52 percent overall (26-of-50).
"We knew we could do this at the start of the year," Bryan said. "We might have been unknown, but we didn't let that phase us. We just came out and got some wins."
Ankeny's records dropped to 2-4 and 3-6. The Hawks shot just 37.8 percent from the field (17-of-45).
"Offensively, it got a little hard for us," Carlson said. "That's kind of been the tale of our season so far. I think we get fatigued and just really struggle to sustain offensive consistency and defensively, too. We gave up 14 offensive rebounds, and it's hard to win when that happens."
Akers and Ward each had nine points for Ankeny. Ward went 3-for-5 from behind the arc.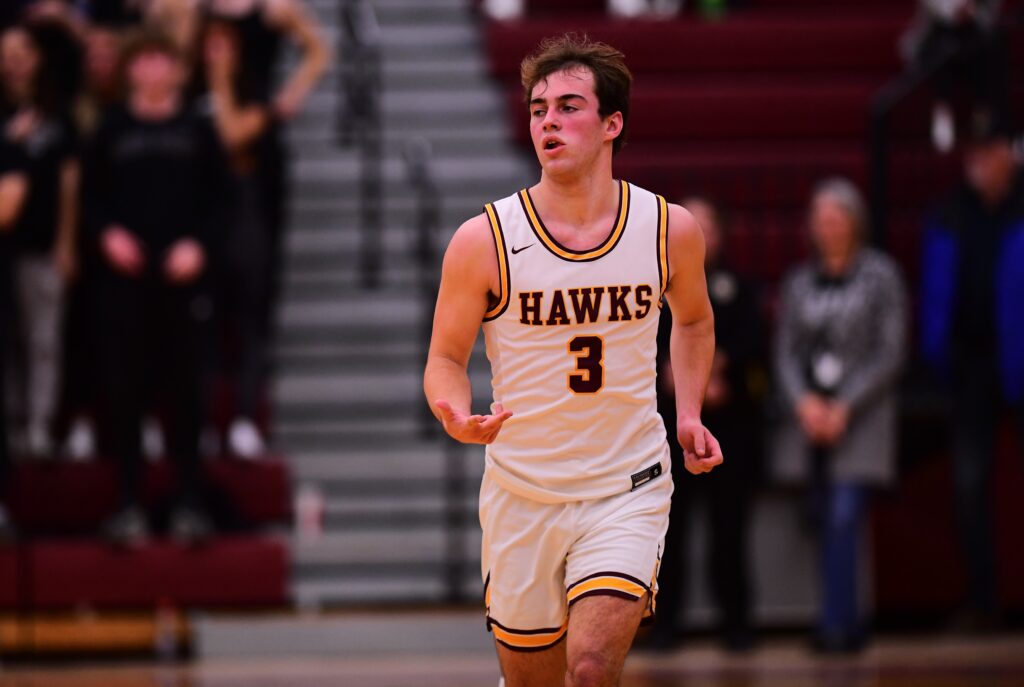 Lio Aguirre added eight points, five rebounds and two blocks against his former team.
"We just need to come together more as a team, and that will come with more experience from playing together," Johnson said. "We'll be good by March."
Carlson also has faith in his squad.
"It's hard when you're 3-6, but there will be light at the end of this tunnel at some point," he said.