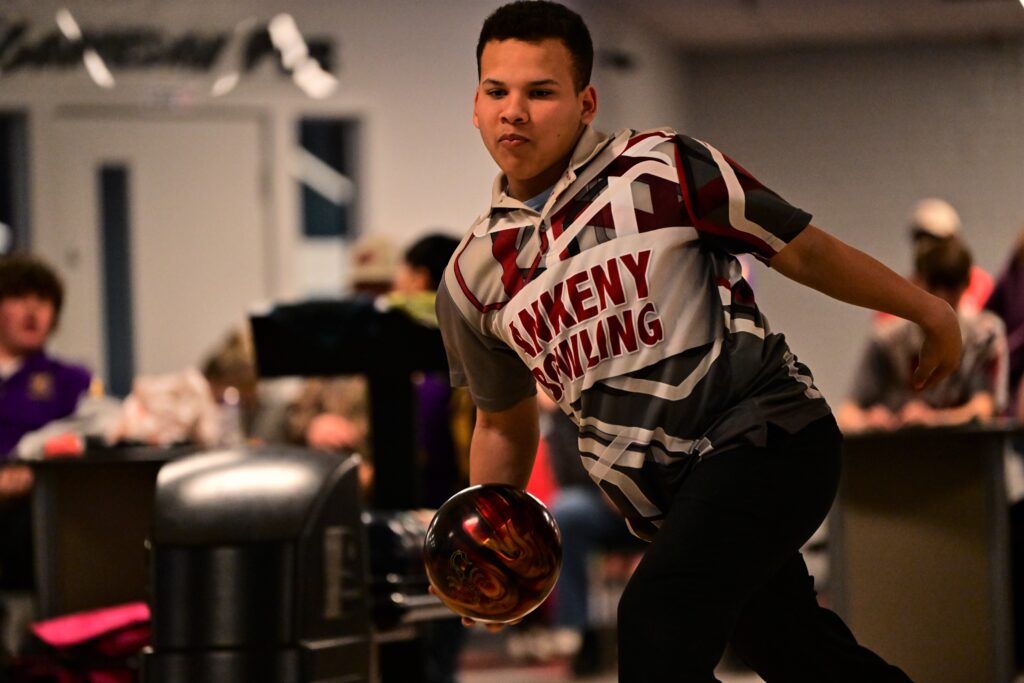 There was no home lanes advantage for the Ankeny bowling teams on Tuesday at Great Escape.
Both Ankeny squads were soundly defeated in a CIML Conference dual meet by Southeast Polk, which also uses Great Escape as its home venue.
"It was a rough day for both teams," said Ankeny coach Lane Richtsmeier. "We just ran into a buzzsaw."
The Rams won the girls' meet by a score of 2,380 to 1,803, handing Ankeny its first loss. The Hawkettes dropped to 1-1 in the league and 2-1 overall, while Southeast Polk improved its records to 2-1 and 3-1.
Ankeny's Olivia Harris bowled a career-high series of 353 in the meet. She rolled back-to-back games of 182 and 171.
Kali Ogg bowled a 254 total for the Hawkettes. Marissa Larson-Minar had a 233, Lydia Boehlert rolled a 229, Brooklyn Dietz had a 190, and Lili Sinclair added a 161.
The Rams bounced back from their first loss to Waukee on Thursday.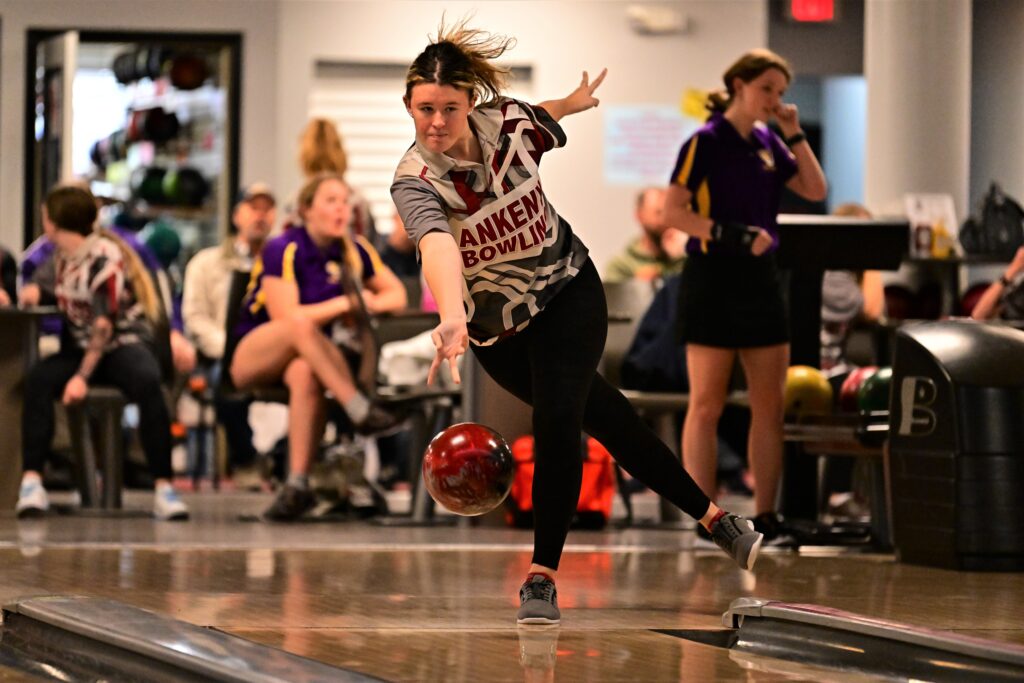 Southeast Polk won the boys' meet by a score of 3,151 to 2,409. The Rams nearly matched their season-high score of 3,169 from Thursday, when they edged Waukee by 39 pins.
It was the third straight win for Southeast Polk, which lifted its marks to 2-1 and 3-1. The Hawks dropped to 1-1 and 1-2.
"My hat is off to the Southeast Polk teams," Richtsmeier said. "They bowled amazing."
Jay Miller led Ankeny with a 350 series. Ben Horner bowled a 199 in his opening game en route to a 345 total.
Chase Jordan had a 323 series for the Hawks. Sam Tigges rolled a 288, Kole Jordan had a 277, and Jackson Roberts added a 276.
"We just have to learn from the meet and keep moving forward," Richtsmeier said.
The Ankeny teams will now be off until Jan. 5, when they host a conference dual meet against Dowling Catholic at Great Escape.