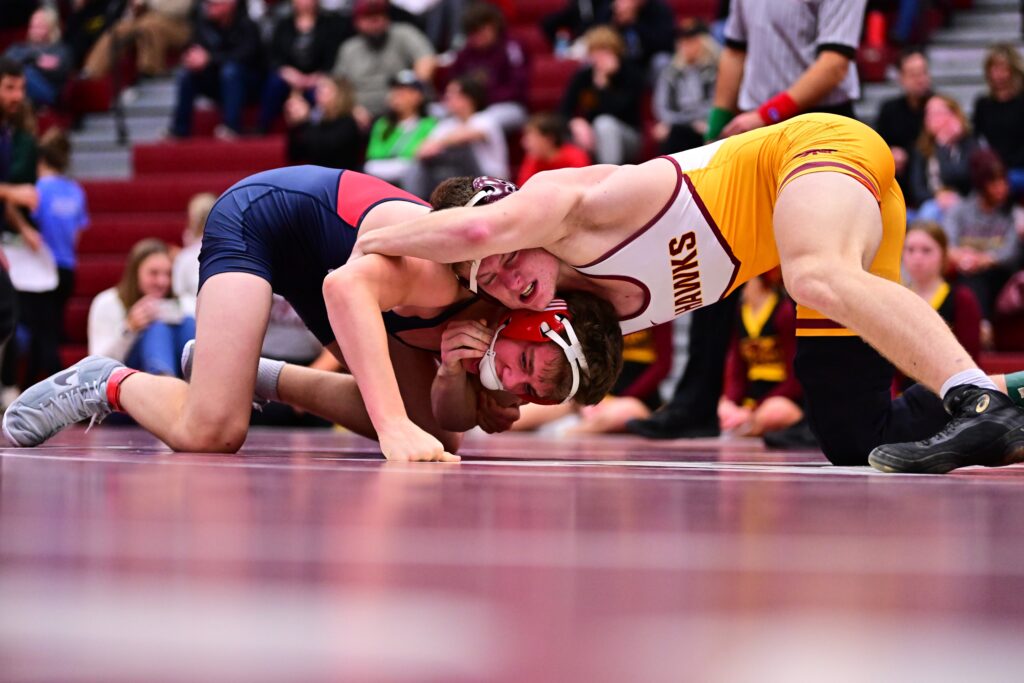 Senior Xander Kenworthy has helped the fourth-ranked Ankeny wrestling team to a 12-1 record, including a 5-0 mark in the CIML Conference. He is currently ranked seventh in Class 3A at 182 pounds with a 13-2 record.
Kenworthy was a state qualifier last year at 170. He posted a 26-15 mark as a junior.
Here is some inside info on Kenworthy:
How is the season going thus far?
The season is going well.
What has been the highlight for you?
Winning the Johnston tournament. It was my first day back wrestling more than one live match.
I know you had knee surgery in the offseason and weren't supposed to be wrestling until January. How were you able to get back on the mat so quickly?
I knew that I needed to wrestle live to learn what to work on, and made sure to protect my knee and was able to go to PT and make sure my knee was strong enough and that I could trust it.
What was the hardest part about your recovery?
The hardest part for me is not to worry about my knee too much while wrestling and trusting it so that it doesn't hold me back and I can just wrestle.
You've won 13 of your last 14 matches since losing your first match of the season at Johnston on Dec. 1. What has been the key to your success?
In my first match of the year I learned that I need to stay low and defend shots. I also stopped worrying about my knee after that match and just wrestled like I knew I could.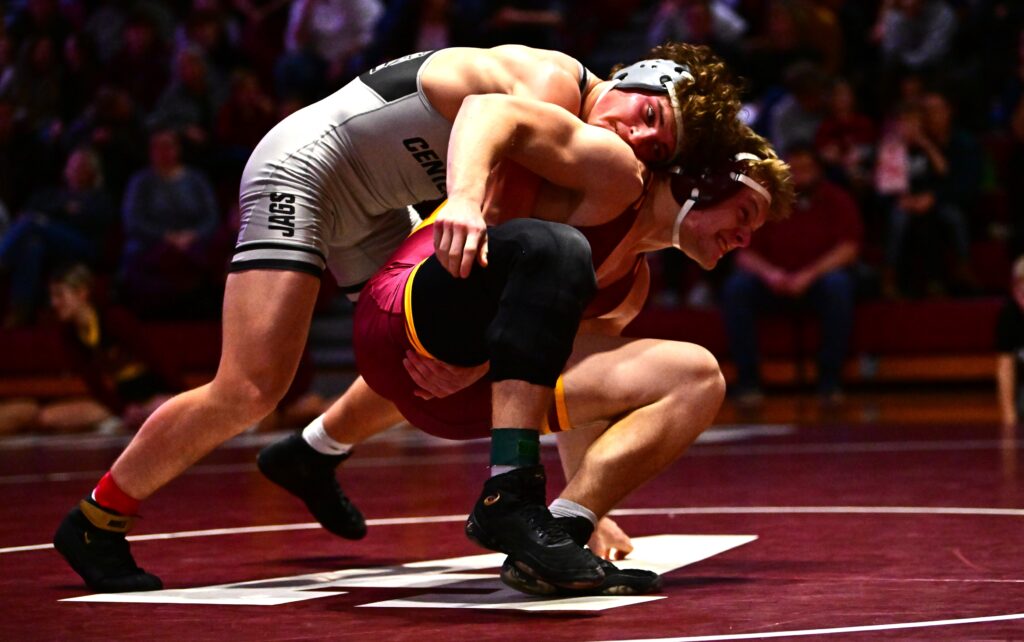 Do you feel like your conditioning is where you want it to be, or is it still a work in progress?
My conditioning could use some work as I have been sick and have not been fully recovered yet and have not had very many full matches this year.
You won all six of your matches and had five falls at the Battle of Waterloo on Dec. 16-17. What did that tournament do for your confidence?
Being able to get all six wins at the Battle of Waterloo made me feel good as I was able to overcome being sick and still got the wins and falls to help my team.
Your team knocked off two nationally-ranked opponents, Linn-Mar (Marion) and Osage, en route to a third-place finish at the Battle of Waterloo. Do you feel like your team has proven that it's among the best in the state?
Yes, I feel our team has proven it is one of the best in the state and can compete with the best in the state. With a full healthy lineup, we can beat anyone.
What are your goals for the rest of the season–both individually and as a team?
My goals are to compete at state and place in the top three. For the team, I feel like we could win it all.
Do you like having the state duals tournament the week before the district tournament, and do you think your team can contend for the state duals title?
Yes, having the state duals tournament a week early is so much better. We can have a break before individual state and don't go into it so sore. I think if everyone is healthy and feels good, we can beat any team.
Plans for next year? Would you like to wrestle somewhere?
I don't have any set plans for next year. I'm currently looking at maybe wrestling at a community college.