Despite a career-high 28 points from Lio Aguirre, the Ankeny boys' basketball team dropped a 70-58 decision at fifth-ranked Valley on Tuesday.
The Tigers pulled away in the second half for their fourth straight victory. They improved to 5-2 in the CIML Conference and 6-2 overall, while Ankeny's records dropped to 2-5 and 3-7.
The Hawks have lost three games in a row and five of their last six.
"It was another tough one for us, but we just have to keep trying to find a way to get better and to get a win," said Ankeny coach Brandt Carlson. "The guys are working hard and keeping positive attitudes. Hopefully, at some point, we'll have some positive results."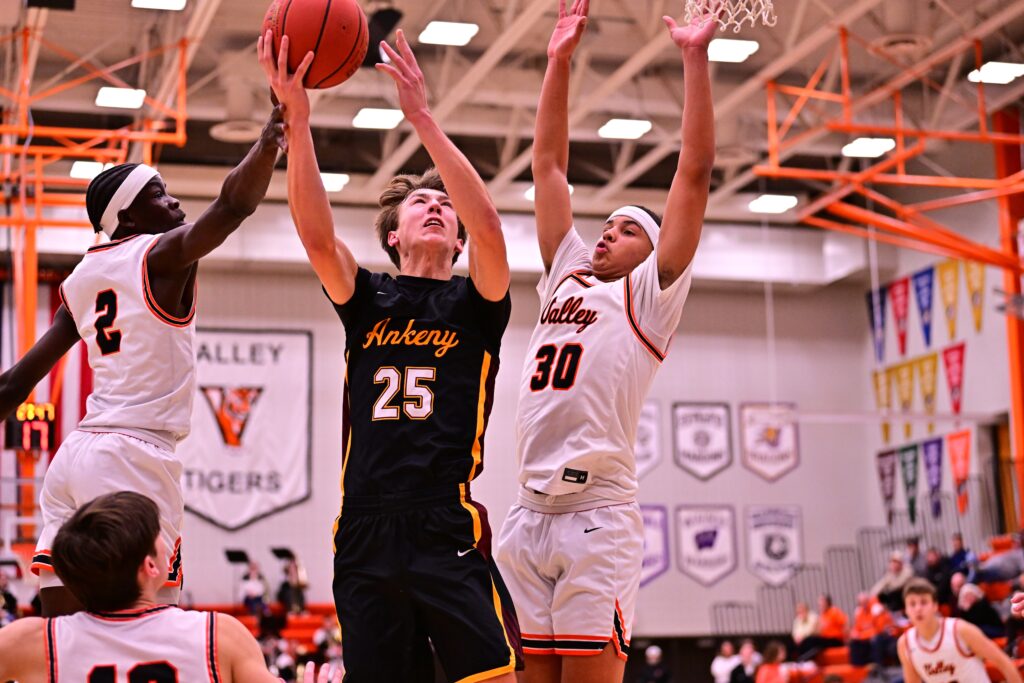 Ankeny jumped out to a 17-11 lead at the end of the first quarter. Valley then outscored the Hawks in the second period, 21-12, to take a 32-29 advantage.
"This has been somewhat the story for us this year," Carlson said. "We've gotten off to some good starts. We had a nice first quarter, but we got a little stagnant offensively in the second quarter and they went on a little run."
The Tigers extended their margin to 49-43 after three quarters. Ankeny was unable to rally in the final period.
Aguirre tried to keep the Hawks within striking distance. He went 5-of-6 from 3-point range and has now averaged 18.3 points over the last four games.
Carson Johnson added 14 points in the loss, going 4-of-5 from behind the arc.
"Those two guys have tried to carry us all year," Carlson said. "Lio hit a bunch of 3s–he had it going. He really was under control tonight and played really well. It was a good night for him."
Jamison Patton returned to Ankeny's lineup after missing the last seven games. He scored eight points.
Jazan Williams made his season debut for the Hawks. He contributed three steals.
Maddox Ward had five rebounds and five assists.
"We battled," Carlson said. "We did some good things, and we had some guys come back from some injuries. It was good to get them back. It just wasn't enough tonight."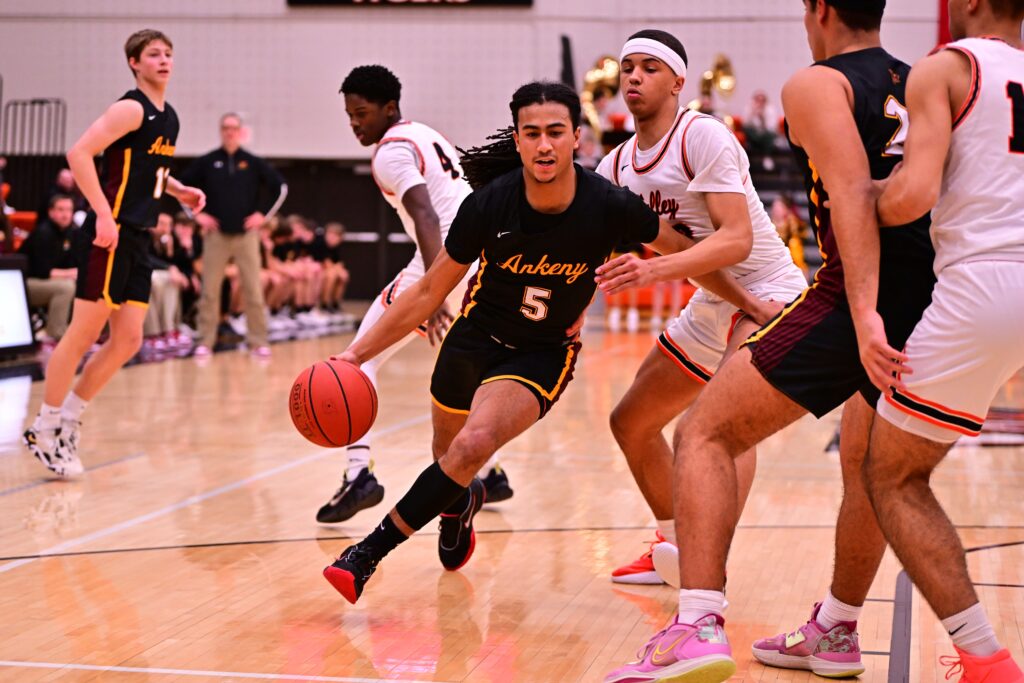 Trevian Carson led Valley with 22 points, going 4-of-6 from 3-point range. Curtis Stinson Jr. had 13 points and eight assists, Kiki Deng chipped in 12 points and four steals, and Trevin Jirak added 11 rebounds and two blocks.
The Tigers played six sophomores along with three seniors.
"They're a tough group, and they have a lot of pieces," Carlson said. "They're young, but just very athletic. They played pretty well, especially in the second half. Carson only had six 3-pointers on the year before tonight, but he shot it really well."
Ankeny will travel to Urbandale on Friday for another conference game. The J-Hawks are 0-7 in the league and 2-7 overall after losing to Dowling Catholic, 49-39, on Tuesday.