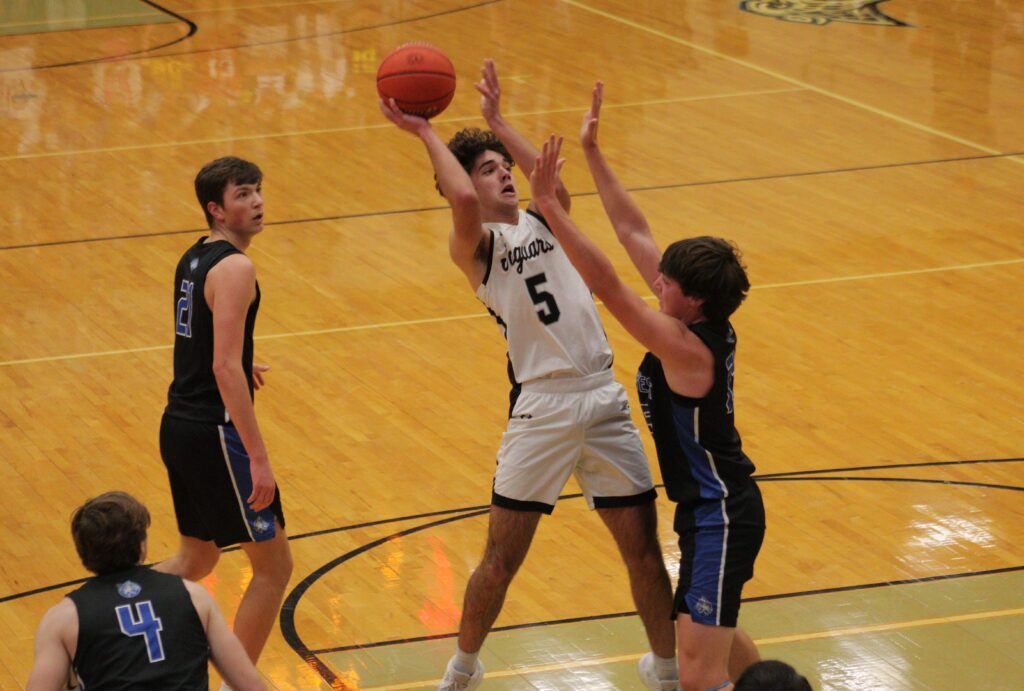 Iowa's Payton Sandfort is going through a dreadful shooting slump, having missed all 19 of his attempts from the field in the Hawkeyes' three Big Ten Conference games.
His brother, Pryce, is not having any problems finding the basket.
The younger Sandfort, who will also play for Iowa next year, poured in 28 points to lead the top-ranked Waukee Northwest boys' basketball team to a 56-42 victory at No. 4 Ankeny Centennial on Tuesday.
"He had half their points," Centennial coach Bob Fontana said of Sandfort. "You can't shut them down completely. I thought we did a pretty good job on (Cade) Kelderman. But Sandfort is obviously very crafty. That's why he's a DI player."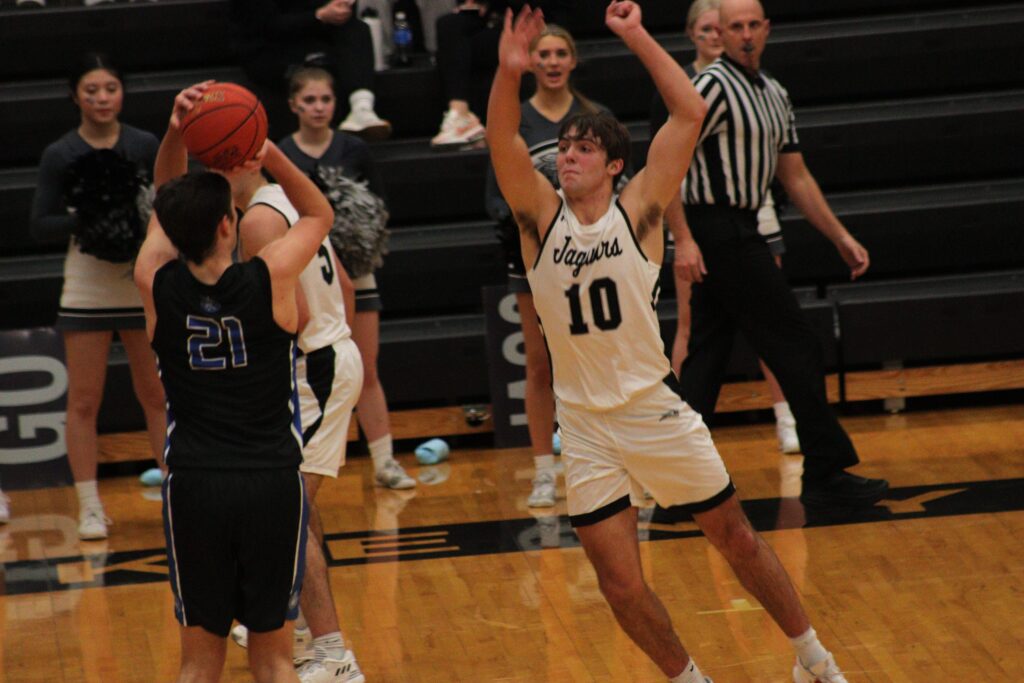 Sandfort scored 18 of his points in the second half as the Wolves pulled away from a 28-22 halftime advantage. He went 11-for-18 from the field and is now averaging 22.4 points per game.
Sandfort also grabbed 11 rebounds and had two blocks. Kelderman added 12 points, 10 boards, four assists and two steals.
Northwest shot 48.8 percent overall (20-of-41) and 46.7 percent from 3-point range (7-of-15). The Wolves also won the rebounding battle, 32-26.
"Statistically, the boards were pretty even," Fontana said. "We had six turnovers, and we took three charges on defense. We've just got to have better offense."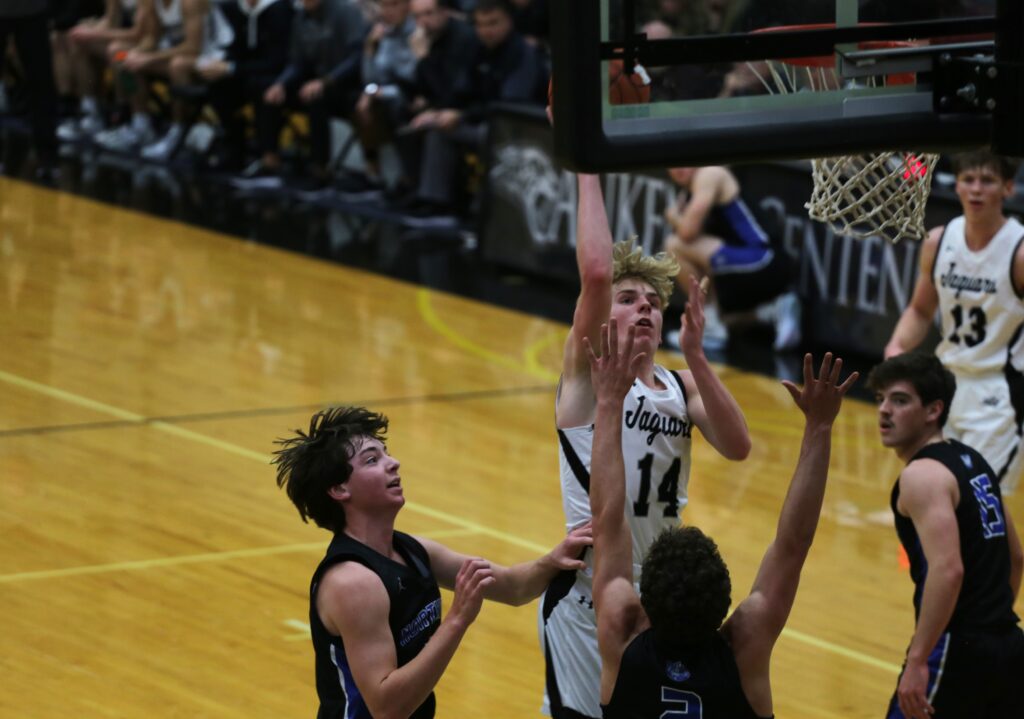 Luke Winkel had 14 points to lead Centennial, which shot just 34 percent overall (17-of-50) and 13 percent from behind the arc (3-of-23). Evan Bryan added nine points, while Nick Vaske contributed eight rebounds and two assists.
The Jaguars played without senior forward Easton Pratt, whose foot started bothering him last month. He played through the pain in a win at Ankeny on Dec. 20, but an MRI over the break revealed a stress fracture.
"He's going to be out for awhile," Fontana said. "We're going to need some other guys to absorb his minutes."
Senior Jack Kerby provided a spark off the bench in Tuesday's game. He scored all seven of his points in a 9-0 run that bridged the first two quarters, allowing Centennial to turn a 15-9 deficit into an 18-15 lead.
"Kerby did a nice job in the first half," Fontana said. "He's a blue-collar guy, and he gave us a nice lift."
However, Northwest then responded with a 13-4 run. A 3-pointer by Kelderman put the Wolves ahead for good.
Sandfort had five points in the run and also assisted on another 3-pointer by Andrew Cose.
"I thought the whole difference in the first half was they were 5-for-8 from 3 and we were 1-for-11," Fontana said.
In the second half, Sandfort took over whenever Centennial threatened to rally. The Jaguars closed the gap to 35-28 before Sandfort scored twice in a 6-0 run that extended the margin to 41-28 after three periods.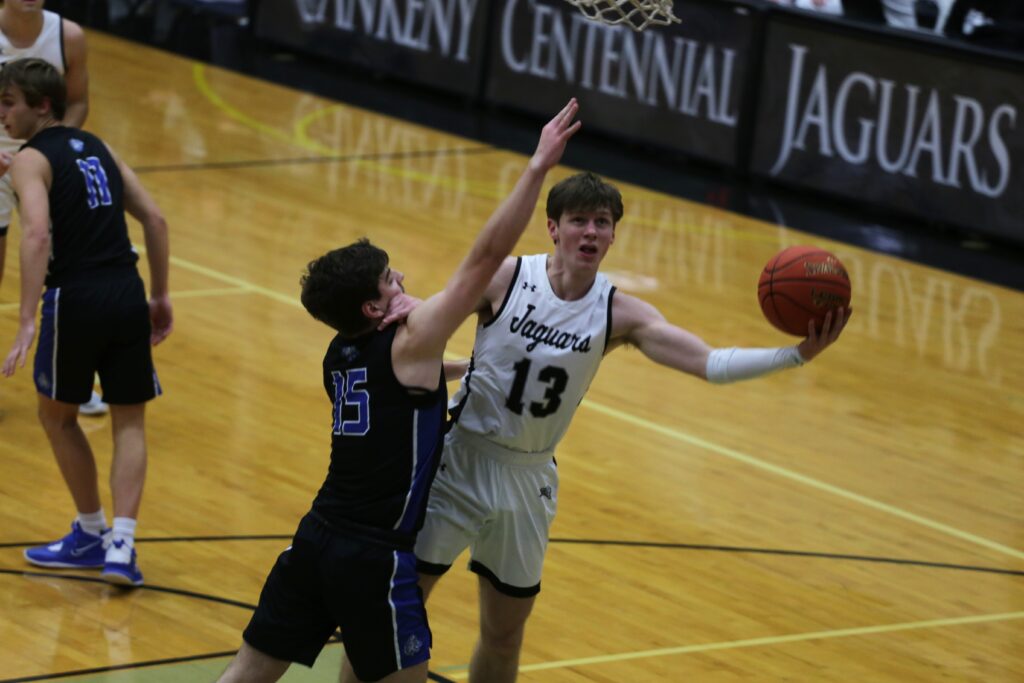 "I thought we had a bad 3-minute spell in the third quarter where we had some bad possessions offensively and that led to some breakdowns defensively, and all of the sudden they're up 13 going into the fourth quarter," Fontana said.
Centennial made one final push, going on a 9-3 run to open the final period. Winkel capped the run with a pair of baskets, including a nifty layup around Sandfort that pulled the Jaguars to within 44-37 with 4 minutes 45 seconds left.
Again, the Wolves answered.
Sandfort made a 3-pointer with 3:35 remaining to halt Centennial's rally. He later banked in a shot as the shot clock was about to expire and then converted a 3-point play with 1:16 left to make it 54-37.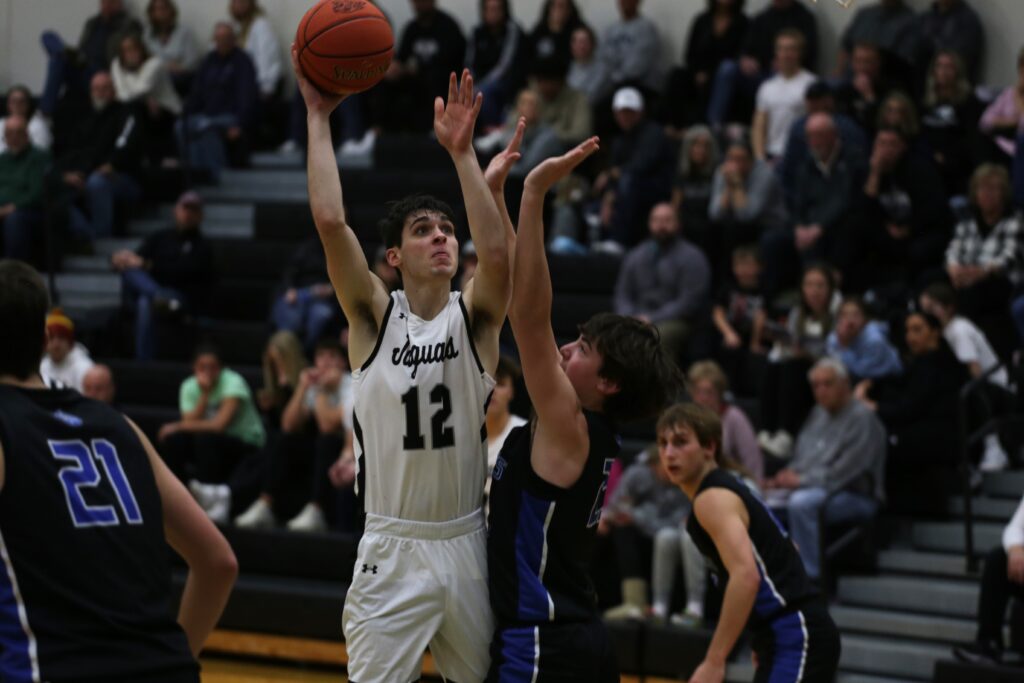 Bryan scored five late points for the Jaguars, but it wasn't nearly enough.
"You hold the No. 1 team in the state to 56 points, which was their season-low, you'd like to think you'd have a really good chance at winning," Fontana said. "But you've got to make shots."
The Wolves improved to 7-0 in the CIML Conference and 8-0 overall. Centennial's records dropped to 5-2 and 6-2.
Chase Schutty had two steals for the Jaguars, who will host another conference game on Friday against Southeast Polk. The Rams are 1-6 in the league and 1-7 overall after losing to Johnston, 62-55, on Tuesday at Wells Fargo Arena.