The Ankeny bowling teams split a CIML Conference dual meet with visiting Dowling Catholic on Thursday at Great Escape.
The girls' squad won by a score of 1,953 to 1,849. However, the boys' team fell by a score of 2,681 to 2,598.
"It was our Senior Night," said Ankeny coach Lane Richtsmeier. "It was a great win for the girls. This was our first meet with the full roster of girls, so it was nice to see the team work."
Olivia Harris led Ankeny with a 337 series. She bowled a 201 in her second game.
Kali Ogg had a 306 total. Marissa Larson-Minar bowled a 279, Lydia Boehlert had a 239, Alexa Auderer rolled a 237, and Lili Sinclair added a 191.
The Hawkettes improved to 2-1 in the conference and 3-1 overall. Dowling dropped to 1-3 in the league.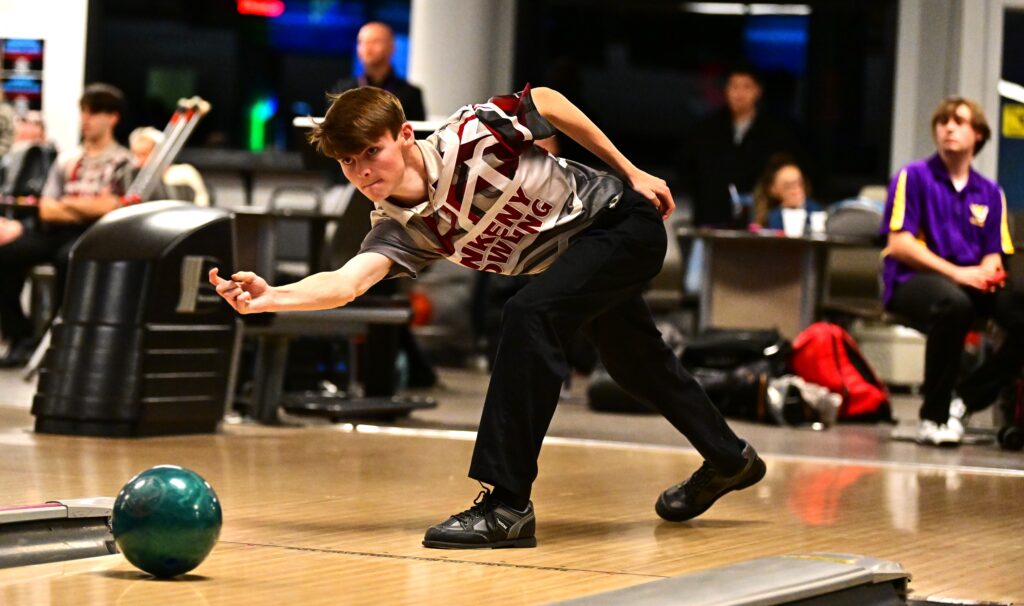 The Maroons led by just 15 pins in the boys' meet going into the bakers rounds. But they bowled a 216 in the first game to extend their margin to 88 pins, then held on to earn their first win of the season.
Dowling had been 0-3 in the conference but was scoring consistently higher than the Hawks, who dropped to 1-2 in the league and 1-3 overall despite posting a season-high score.
"It was a tough loss for the boys, but Dowling bowled great in the bakers, " Richtsmeier said. "The left lane seemed to be both team's struggles, and unfortunately for us we bowled on it three out of the five baker games."
Chase Jordan led Ankeny with a 375 series, while Sam Tigges bowled a 373. Those two had scores of 207 and 227 in their opening game, respectively.
Ben Horner rolled a 360 total. Gavin Johnston had a 342, Jay Miller bowled a 311, and Jackson Roberts finished with a 308.
"We have to put it behind us and keep moving forward," Richtsmeier said.
The Ankeny teams will host another conference dual meet against Valley on Thursday at Great Escape.