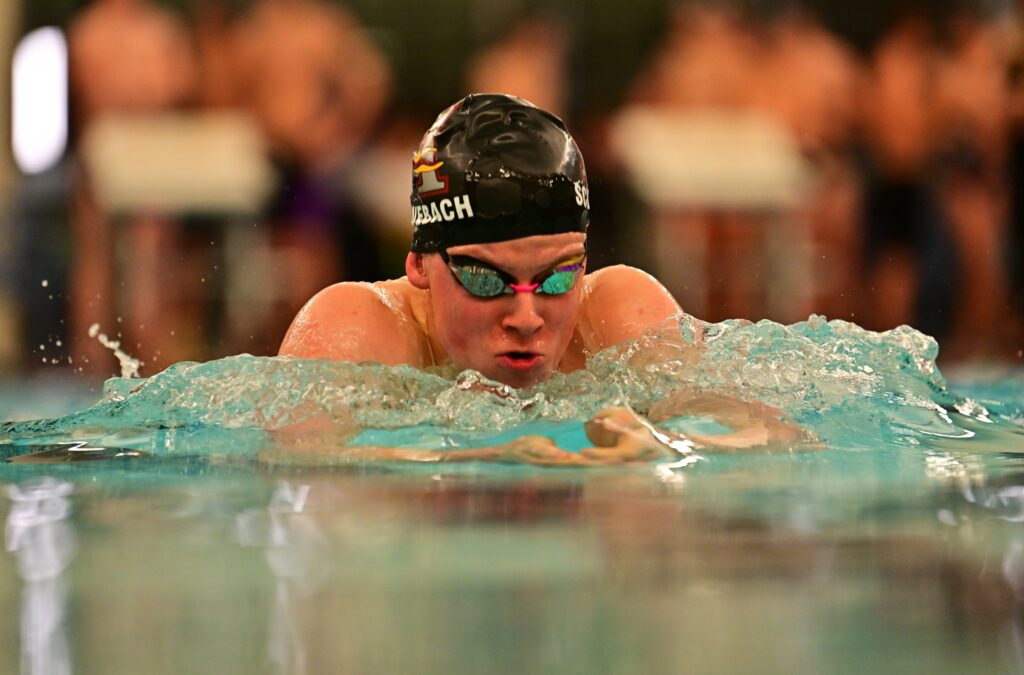 The seniors on the Ankeny boys' swimming team were hungry for a dual-meet victory.
There was no better time to get one than on Senior Night.
The fifth-ranked Hawks dominated from start to finish and defeated No. 14 Johnston, 114-56, in a CIML Conference dual meet on Thursday at Trail Point Aquatics Center.
It was the first win of the season for Ankeny, which improved its records to 1-2-1 in the league and 1-3-1 overall.
"It was great to come out after break and swim well on Senior Night," said Ankeny coach Justin Crouch, who returned to the team this week after a brief leave of absence. "As I reflect not only on this season but my career, Senior Night is always a great opportunity to come out and race and do all you can for the team. I felt like there were a lot of good swims tonight. The effort and involvement was there. I felt like everyone was engaged and having fun throughout the meet. In the end, it was an awesome night to celebrate seniors not only for what they have done for the program the last four years but this year as well."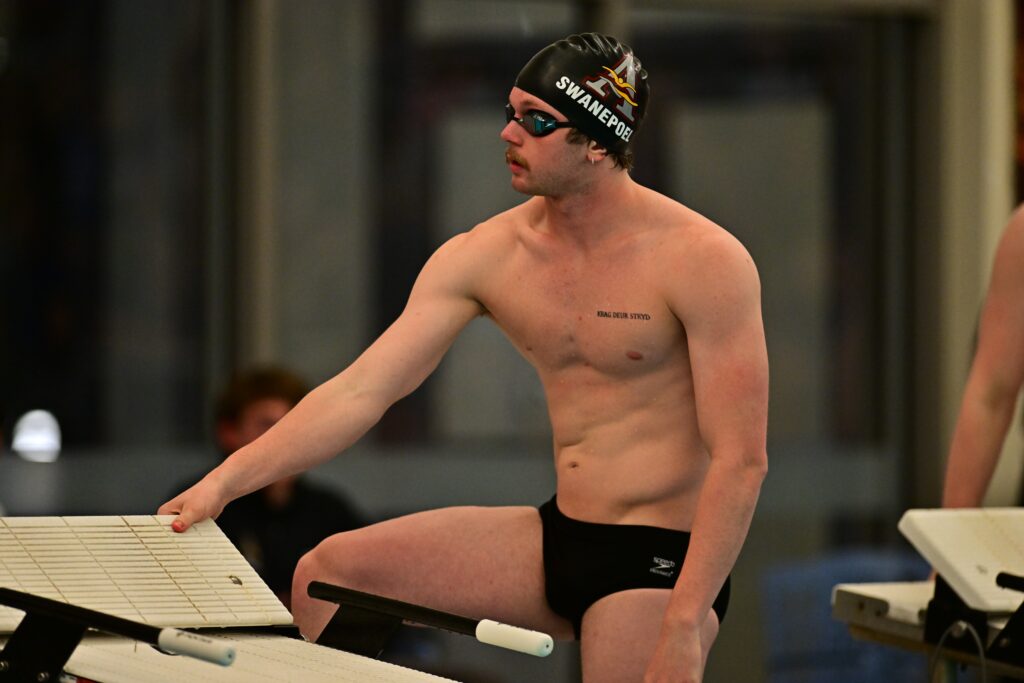 Lance Swanepoel and Owen Schwebach each won two individual events for Ankeny. Swanepoel was among the seniors who were honored.
"It feels really great," Swanepoel said. "Getting a win like this, especially on Senior Night, feels good. We're really happy to pull this one out."
Swanepoel won the 50 freestyle in 21.69 seconds. He later took the 100 backstroke in 53.59.
"In the 50 free I wasn't really set on the start, and I still went 21.69," Swanepoel said. "I think that's the second- or third-fastest time in the state at this moment in the season."
Schwebach captured the 100 butterfly in 53.78 seconds. He also won the 100 breaststroke in 1:04.55.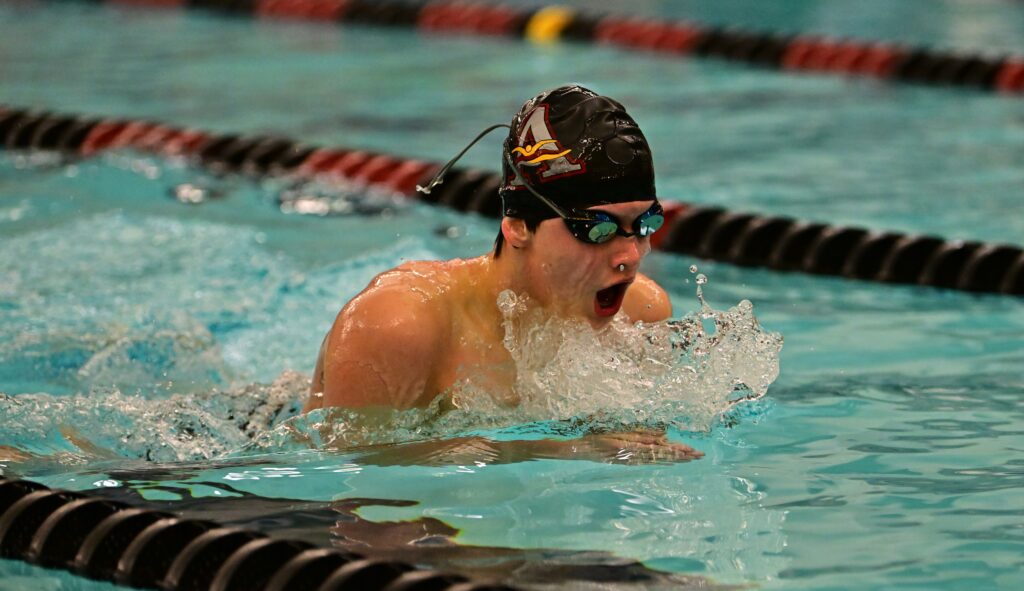 The Hawks also got wins from Bryer Pearson in the 200 individual medley (2:09.27) and Owen Evans in the 100 freestyle (51.25). Evans also placed second in the 50 freestyle in 23.35.
Nicholas Robie was the runner-up in both the 200 IM (2:09.96) and the breaststroke (1:07.76). Brock Peterson placed second in both the butterfly (54.26) and the backstroke (55.54).
Calvin Howard added a second-place finish in the 100 freestyle. He was clocked in 51.79.
Howard was also among the seniors who were honored.
"Their leadership has been pretty solid throughout this process and has made an impact on the younger guys that are looking up to them," Crouch said of the seniors. "I am hopeful that this will continue in the years going forward. This group has continued excellence not only in the pool but in the classroom, school and community. Overall, this is a very coachable class and I think this shows in their continued development in the pool. These seniors have been one of the most improved swim classes that I have coached over the course of four years. It is a small class but very tough-minded with a very competitive mindset. I think this has aided in their development.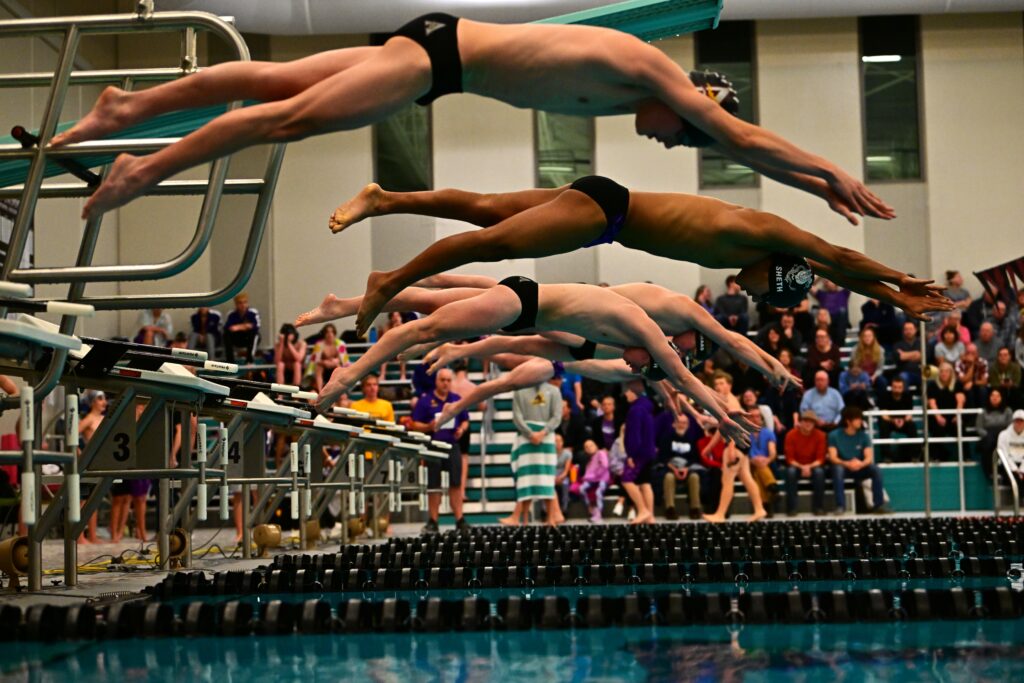 "The underclassmen have seen this over the past couple of years and have really responded to what they have led with. I think this will continue to be the mark of our team for years to come. I have really come to admire this class for coming back and wanting to get better and believing in themselves and each other," he added.
Ankeny opened the meet with a victory in the 200 medley relay. The foursome of Peterson, Robie, Swanepoel and Schwebach posted a time of 1:39.02.
The Hawks later won the 200 freestyle relay in 1:31.45. That team consisted of Schwebach, Evans, Howard and Noah Schafer.
Schafer and Evans also swam on the winning 400 freestyle relay. They teamed up with Peterson and Swanepoel to post a time of 3:22.50.
The Hawks will host a non-conference dual meet against No. 19 Indianola on Tuesday.