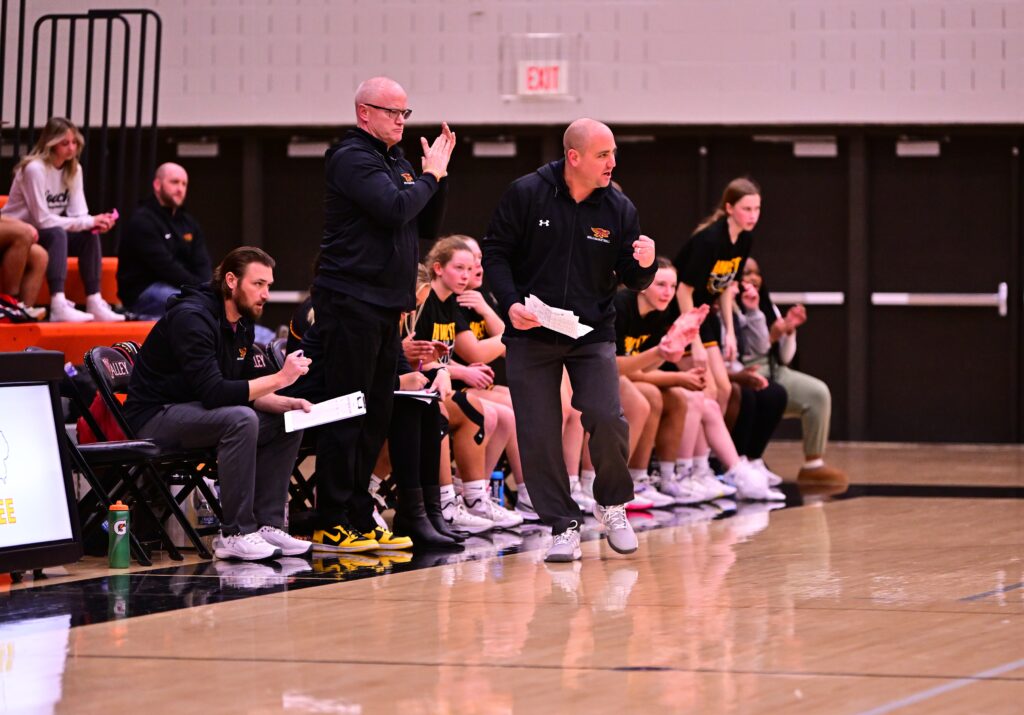 Ankeny girls' basketball coach Dru McAnelly didn't want to call Friday's contest at Urbandale a must-win game.
But it clearly was.
The 11th-ranked Hawkettes raced out to a 48-21 halftime lead and cruised to a 79-42 victory in a CIML Conference matchup. They snapped a three-game losing skid while raising their records to 3-5 in the league and 6-5 overall.
It was the eighth straight loss for Urbandale, which fell to 0-8 and 3-9 on the season.
"They were up by one (point) at halftime against (No. 9) Dowling Catholic on Tuesday," McAnelly said of the J-Hawks. "Their 1-3-1 (defense) really bothered them so we prepped hard for that, and the girls came out and really executed. As I always say, basketball is a really simple game when the ball goes in the hoop. We shot it well, and that gives us some confidence going into Saturday and this huge three-week stretch that we have coming up."
Savannah Gage scored 16 points to lead Ankeny. Karsen Jacks had 12 points on 4-of-6 shooting from 3-point range, and Jayla Williams chipped in 11.
Kendra Lewis and Ainsley Kiene each added nine points for the Hawkettes.
"This was a good statement for us," McAnelly said. "Jasmine (Moser) played really well, and Kendra hit some shots. And Karsen got some shots to fall, too. That was big for her."
Devon Carlile led Urbandale with 12 points.
Ankeny will host a non-conference game against Des Moines Roosevelt (6-4) on Saturday at 4:30 p.m. The Roughriders are coming off a 72-7 win over Des Moines Hoover on Friday.
Saturday's game will be a rematch of last year's Class 5A regional final at Roosevelt, which was won by the Roughriders, 49-47.