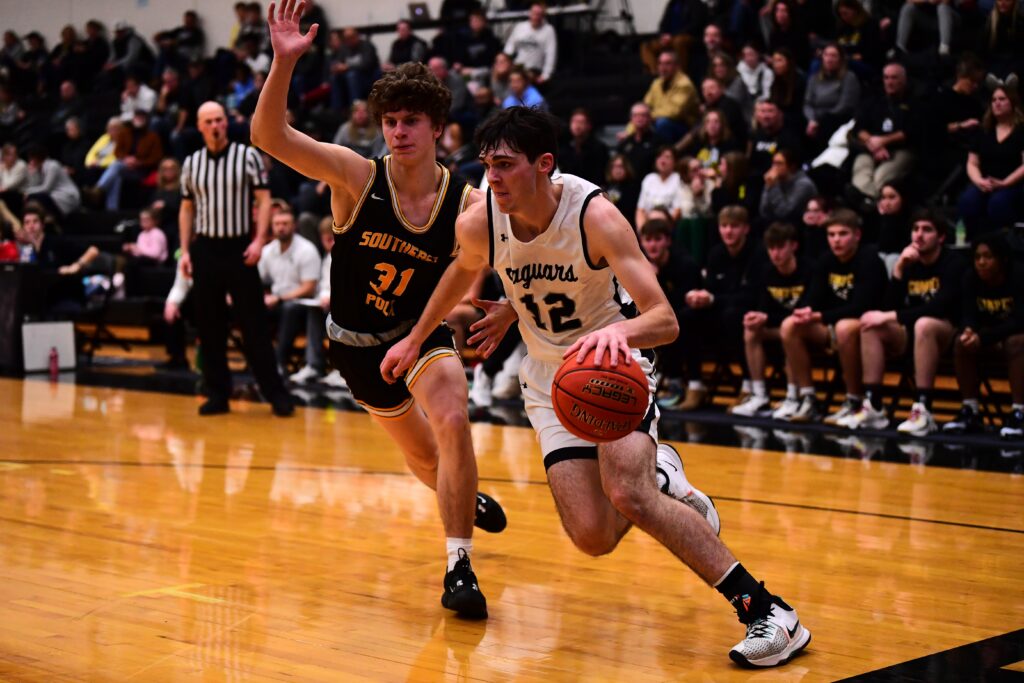 One of the things that stands out about the Ankeny Centennial boys' basketball team is the Jaguars' unselfish play.
Fourth-ranked Centennial racked up 20 assists while committing just six turnovers and rolled to a 77-47 victory over visiting Southeast Polk on Friday.
"We had great ball movement and really shared the ball," said Centennial coach Bob Fontana. "And when you're taking care of the ball like we did, it gives you more opportunities offensively."
It also helps to shoot the ball effectively.
Three nights after going just 3-for-23 from 3-point range in a loss to No. 1 Waukee Northwest, the Jaguars again took 23 shots from behind the arc. This time, they made 13 of them.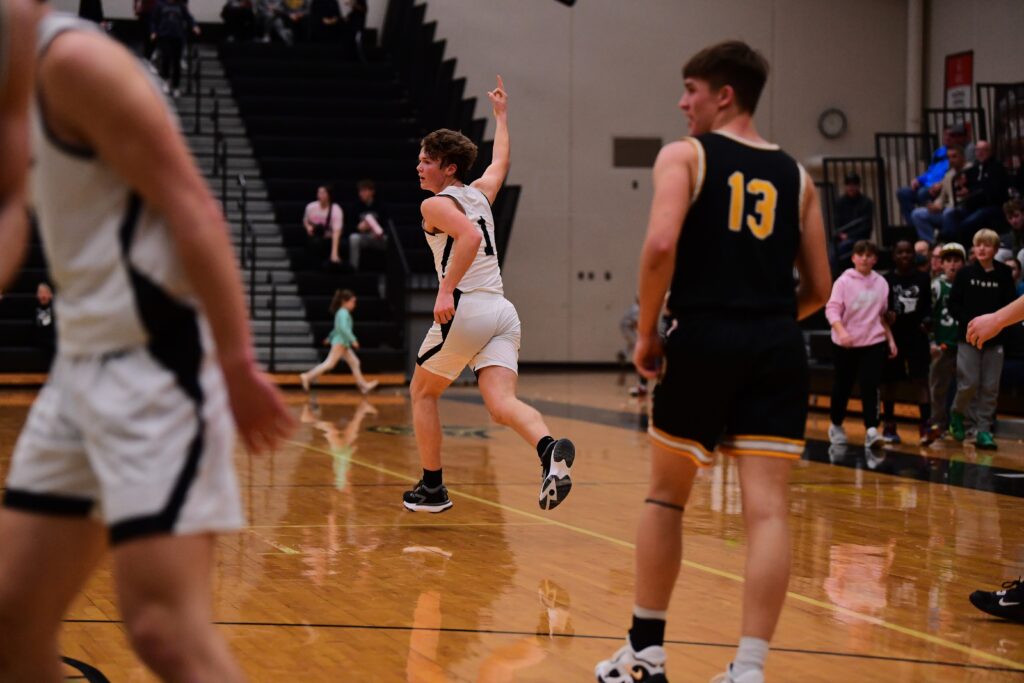 "That's how the game plays out sometimes," Fontana said.
Centennial jumped out to an early 23-6 lead and held a 22-point advantage at halftime. The Jaguars improved to 6-2 in the CIML Conference and 7-2 overall, while Southeast Polk's records dropped to 1-7 and 1-8.
"I thought our defense was really, really good," Fontana said. "I was just really proud of our guys for how we bounced back from a tough loss on Tuesday. We came back to practice on Wednesday and Thursday and had two good practices. We had to learn from Tuesday night and move on, and that's what we did."
Luke Winkel led Centennial with 17 points, four assists and two steals. The junior point guard also had no turnovers.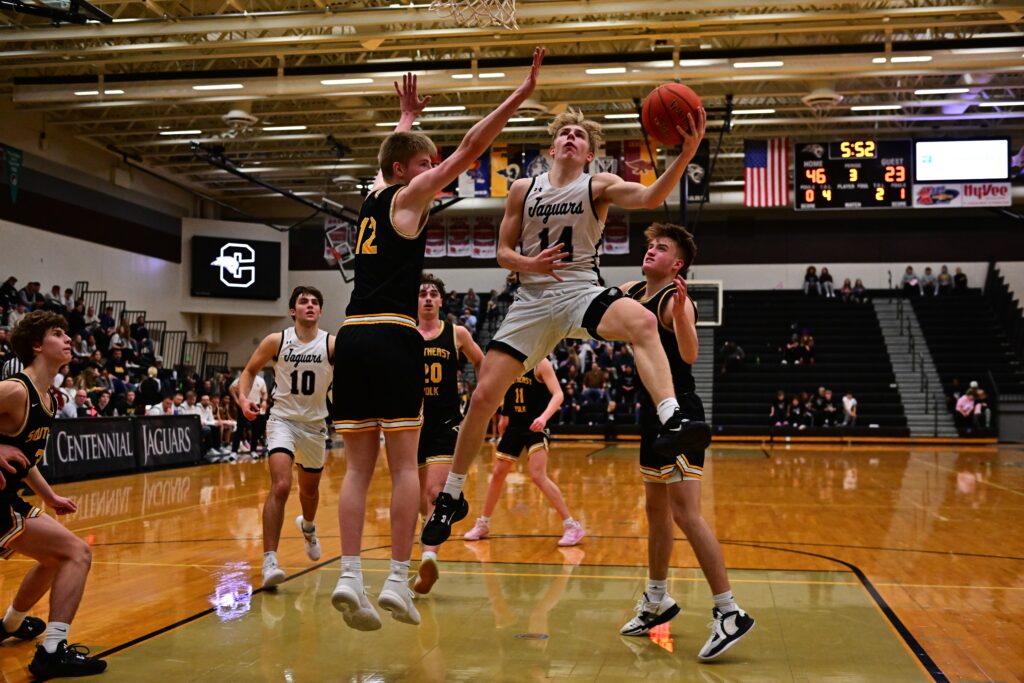 Evan Bryan contributed 15 points, seven rebounds, five assists and two steals.
"Evan had a really nice all-around game," Fontana said. "He guarded (Lincoln) Cantrall the whole first half and held him scoreless."
Drew Schreurs, Chase Schutty and Nick Vaske each added nine points for the Jaguars, who also got some strong play off the bench from Connor Welsch, Jack Kerby and Joey Oakie. Schreurs and Bryan each had a trio of 3-pointers.
"It was just a businesslike effort," Fontana said. "We got after it on both ends of the floor."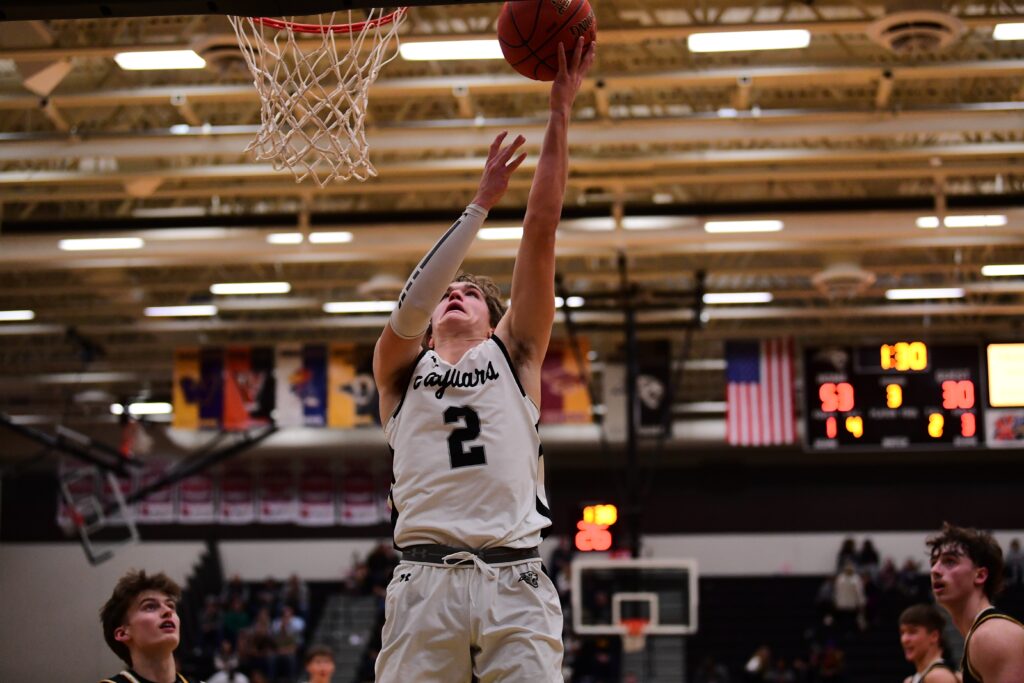 Cantrall scored 14 points to lead the Rams–all of them in the second half. He had four 3-pointers.
The Jaguars will play a conference game at Dowling Catholic on Tuesday. The Maroons are 3-5 in the league after dropping a 61-52 decision to Waukee Northwest on Friday.
Centennial romped to a 78-41 win over the Maroons on Dec. 2.
"Dowling is playing a lot better," Fontana said. "They're a different team than they were the first week of the season. They're dangerous, and we haven't won over there in a while.
"We know we have to bring our 'A' game," he added.