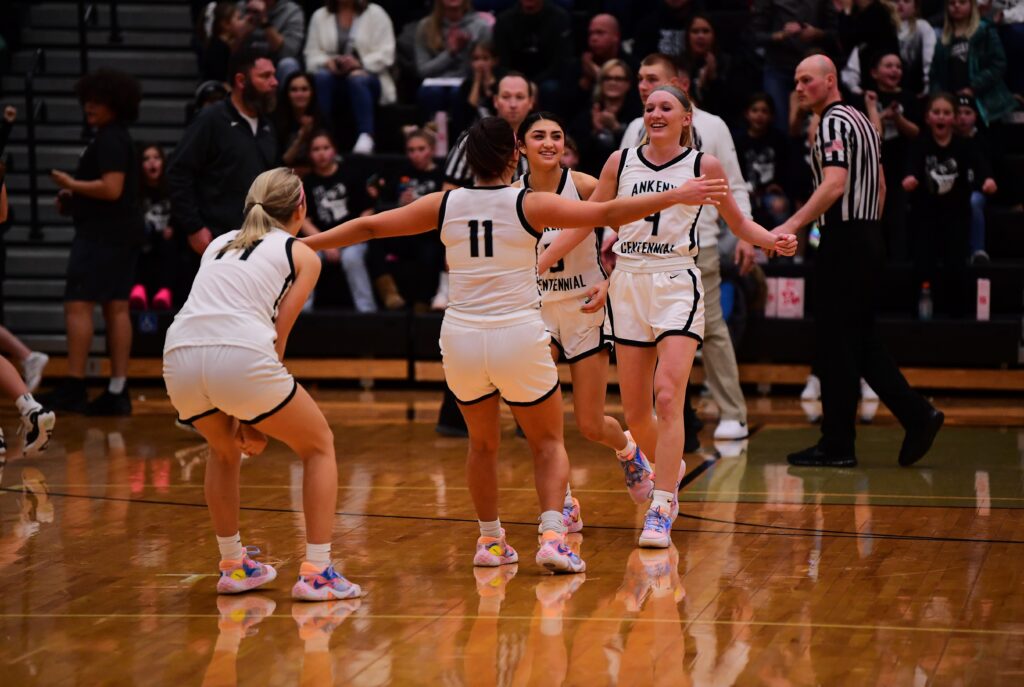 In the latest Iowa Girls' High School Athletic Union basketball rankings, Ankeny Centennial moved up one spot to No. 5 in Class 5A, trading places with CIML rival Southeast Polk.
Perhaps the IGHSAU officials can predict the future.
On Friday, the two teams battled down to the wire before Centennial escaped with a 54-52 victory on its home court. The Jaguars used a late 11-0 run to erase a 47-41 deficit.
"It was a great win for us," said Centennial coach Scott DeJong. "We kept chipping away and got close in the second half, and then they'd hit a shot and we'd come back. I'm just really proud of their resiliency and how we fought tonight."
The loss was Southeast Polk's third in a row and dropped the Rams into a third-place tie with Centennial and No. 8 Dowling Catholic in the CIML Conference. The Jaguars, who extended their winning streak to four games, are now 5-3 in the league and 10-3 overall.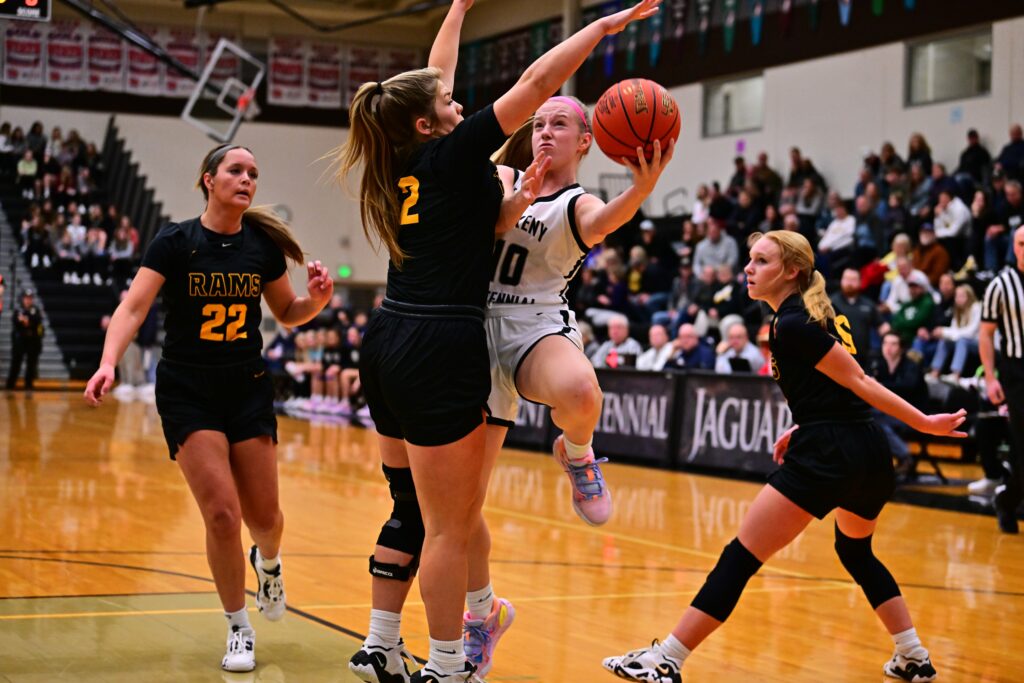 Southeast Polk's records dropped to 5-3 and 8-3.
"If you're in the top four of our conference, you're probably getting a top seed (for the regional tournament)," DeJong said. "That's our hope anyway."
The Rams outscored Centennial in the second quarter, 20-6, to take a 26-20 lead at halftime. Stella Charleston had 13 of her game-high 17 points in the period, including a trio of 3-point goals.
"We got off to a good start, but then Southeast Polk played really well late in the half," DeJong said. "We really struggled offensively."
Southeast Polk took its biggest lead, 39-32, on a 3-pointer by Zoe Hinze with 1 minute 28 seconds left in the third quarter. The Rams still led by six points after Charleston scored on a backdoor layup midway through the final period.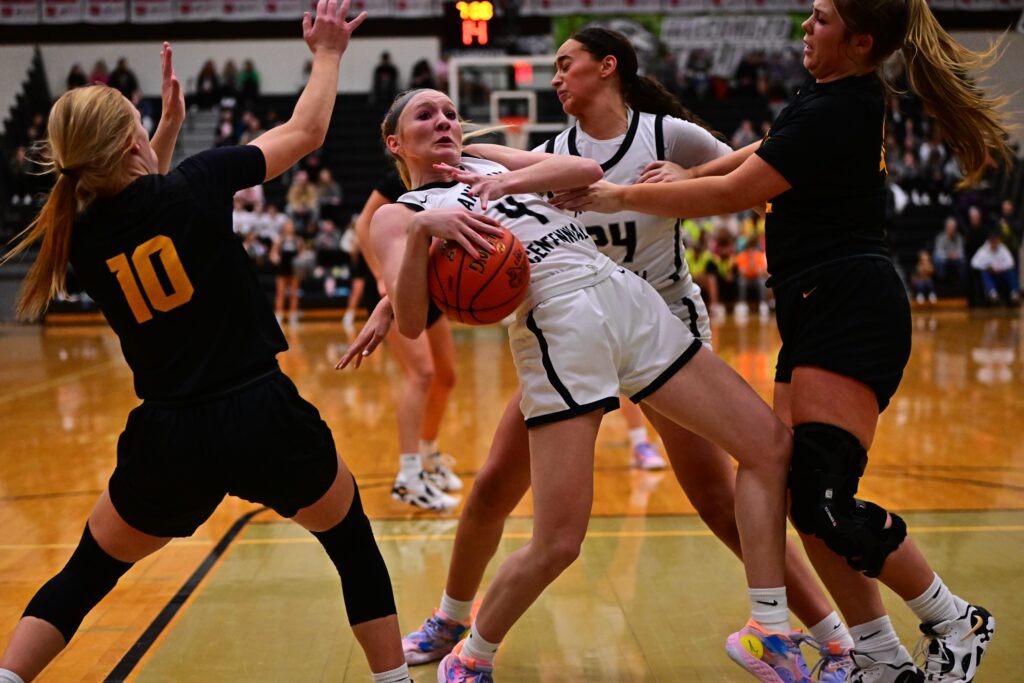 Jaeden Pratt made a basket with 3:12 remaining to ignite the Jaguars' crucial run. She later drew a charging foul against Drake recruit Brooklin Dailey, then Mya Crawford hit a jumper with 2:15 left to tie the game at 47-47.
Makenna Clark made another jumper at the 1:40 mark to put Centennial ahead for good. She then connected on 3-of-6 free throws down the stretch to help seal the win.
Southeast Polk had one final possession with 3.5 seconds left. The Rams inbounded the ball to Eva Solseth, who drove to her left as the final seconds ticked off the clock.
Her off-balance shot deflected off the rim as time expired.
"They've got a lot of weapons," DeJong said. "But I thought our defense the last 3 or 4 minutes was really good."
Crawford led the Jaguars with 14 points, 10 rebounds, two steals and two blocks. Pratt had 12 points and eight boards.
Averi Porter contributed nine points and three assists. Clark and Kennedy White each added eight points.
Centennial overcame 34.7 percent shooting from the field (17-of-49), including 2-of-12 from 3-point range. The Jaguars made 18-of-25 free throws, while Southeast Polk went just 8-for-12 at the line.
Dailey had 13 points and eight rebounds for the Rams. Alyssa Bartlett added four assists and two steals.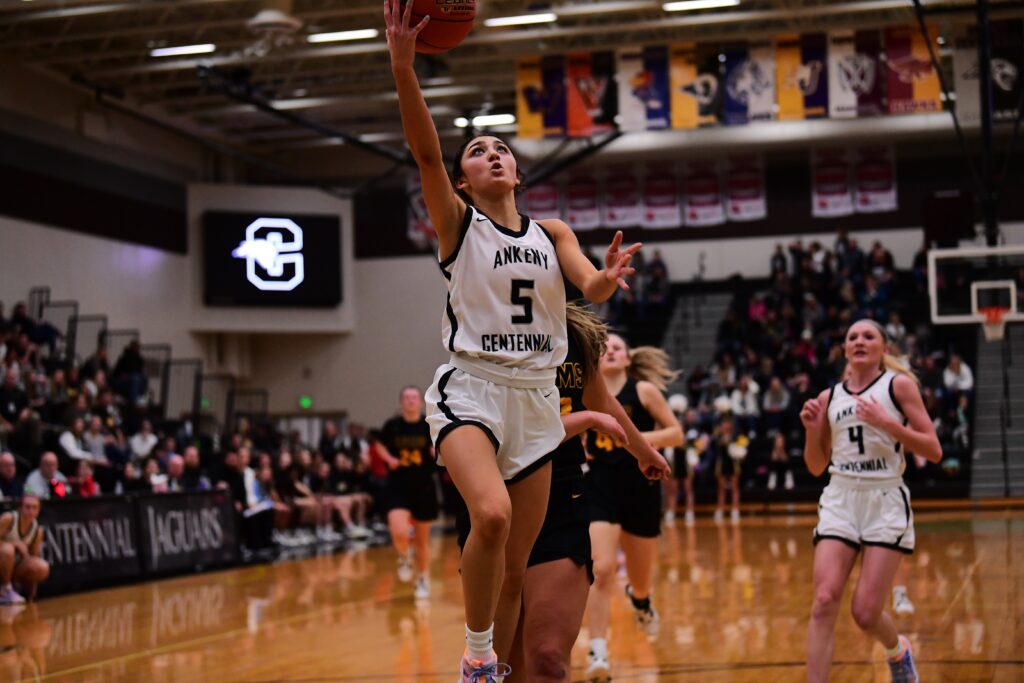 "We had some foul trouble again," DeJong said. "Mya's one of our best defenders, and she was sitting out. Kennedy was sitting out. But we had those kids for the full second half, and that definitely made a difference."
The Jaguars will play a conference game at Dowling on Tuesday. The Maroons are 5-3 in the conference and 7-4 overall after defeating No. 9 Waukee Northwest, 47-38, on Friday for their fourth straight win.
Dowling got a pair of free throws from Ava Zediker with 3.6 seconds left to win the first meeting at Centennial, 65-64, on Dec. 2.
"We're only halfway through the conference season," DeJong said. "It's another big one on Tuesday."