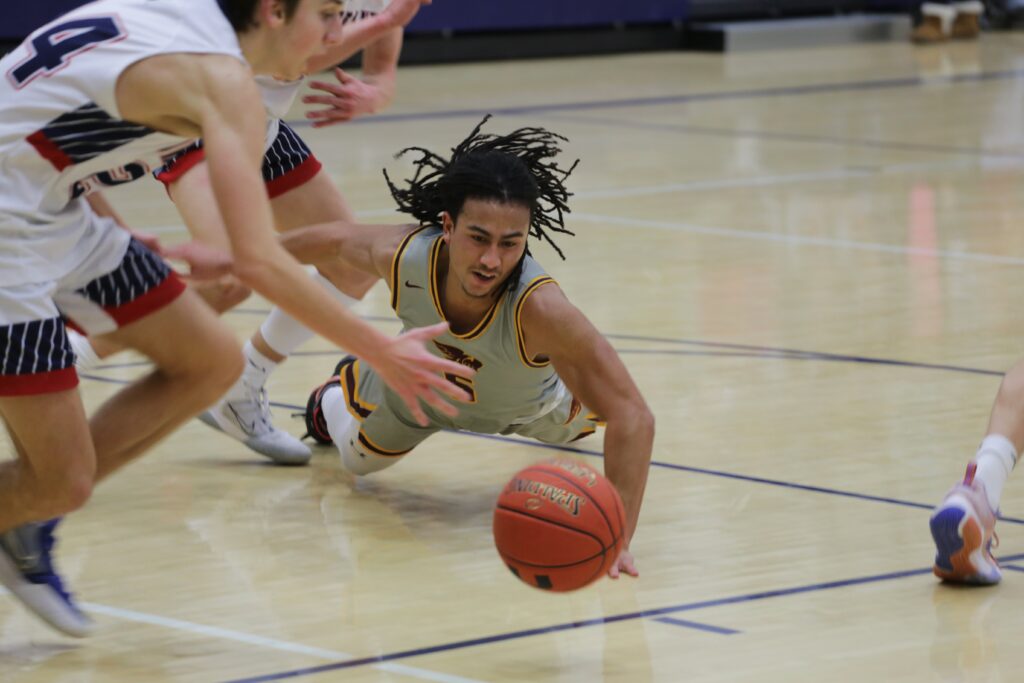 After Jamison Patton swished a 3-pointer from the left corner midway through the third quarter of Friday's game at Urbandale, he slapped the hand of Ankeny boys' basketball coach Brandt Carlson on his way back up the court.
Patton's trey gave his team a 32-23 lead, and it appeared that the Hawks were on the verge of ending their three-game losing skid.
It didn't turn out that way.
Urbandale rallied to force overtime and went on to post a 50-49 victory, snapping its own four-game losing streak. The J-Hawks improved to 1-7 in the CIML Conference and 3-7 overall, while Ankeny's records dropped to 2-6 and 3-8.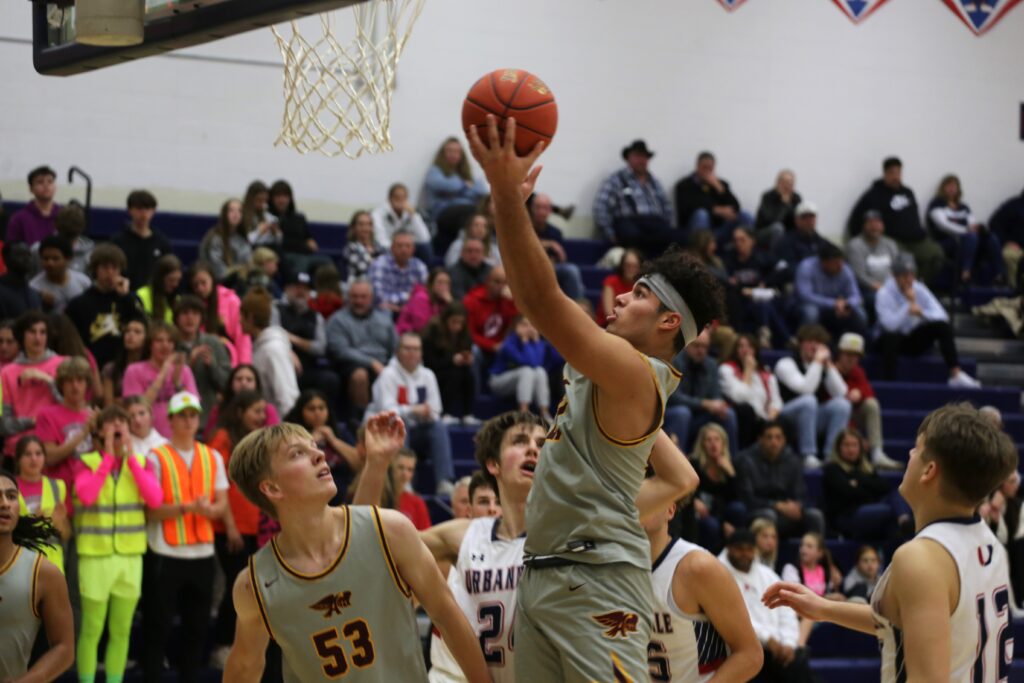 "I thought we did some really good things," said Ankeny coach Brandt Carlson. "Getting to overtime was not an easy situation, but it's just another game for us at this point. We're just trying to find a way to get our footing and to see some light at the end of the tunnel."
Urbandale battled back and took a 34-33 lead on a 3-point play by Brice Lange to open the fourth quarter, but Ankeny then answered with an 8-0 run. Another 3-pointer by Patton gave the Hawks a 41-34 advantage with 5 minutes 37 seconds left.
However, the J-Hawks later went on a 9-0 run to take a 45-43 lead. Lange scored the last seven points, capped off by a 3-pointer with 45 seconds to go, and finished with a game-high 19.
"Urbandale played hard," Carlson said. "(Lange) really got after us."
After Lio Aguirre and Carson Johnson each missed a 3-pointer on the ensuing possession, Ankeny was forced to foul. Urbandale's Grant Uecker missed the front end of a one-and-one with 24 seconds left, giving the Hawks another chance to tie or take the lead.
Ankeny forced overtime when Aguirre scored in the lane with 4 seconds to go. He led the Hawks with 17 points.
Johnson made two free throws with 2:01 left in overtime to give Ankeny a 49-47 lead, but Urbandale's Cooper Hardersen converted a 3-point play just 16 seconds later for the final points of the game.
"(Urbandale) had some key offensive rebounds, and we had some key turnovers again," Carlson said. "I don't know, it just seems like every game is a new experience for all of us to handle."
The Hawks failed to convert on their last three possessions, missing two shots and committing a turnover. With 14 seconds left, they set up a final play, but the ball ended up in the hands of Aguirre, whose desperation 3-pointer was off the mark as the buzzer sounded.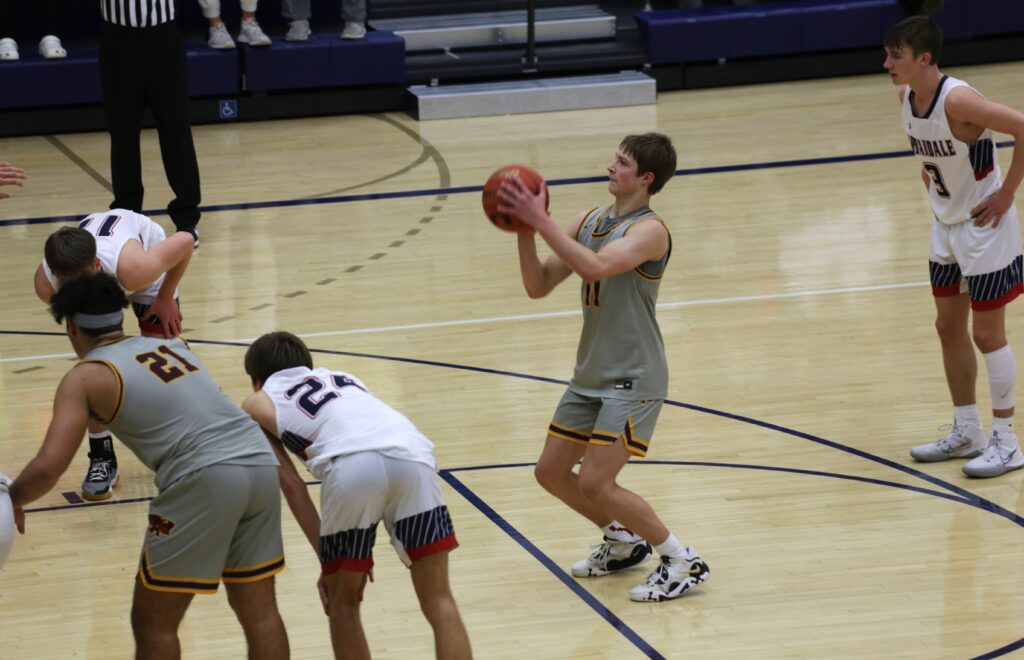 "With 14 seconds you (have time to) run kind of an extended play," Carlson said. "We wanted to get something a little quicker, but we didn't get the shot. And then on the reversal you have to go for it. If you hit it, you feel great. And if you miss it, you don't feel good. That's the way it goes."
Johnson scored 12 points in the loss. Patton added 11.
The Hawks will travel to Johnston on Tuesday for another conference game. The Dragons are 3-5 in the league and 4-6 overall.
Johnston won the first meeting at Ankeny, 61-45, on Dec. 2.