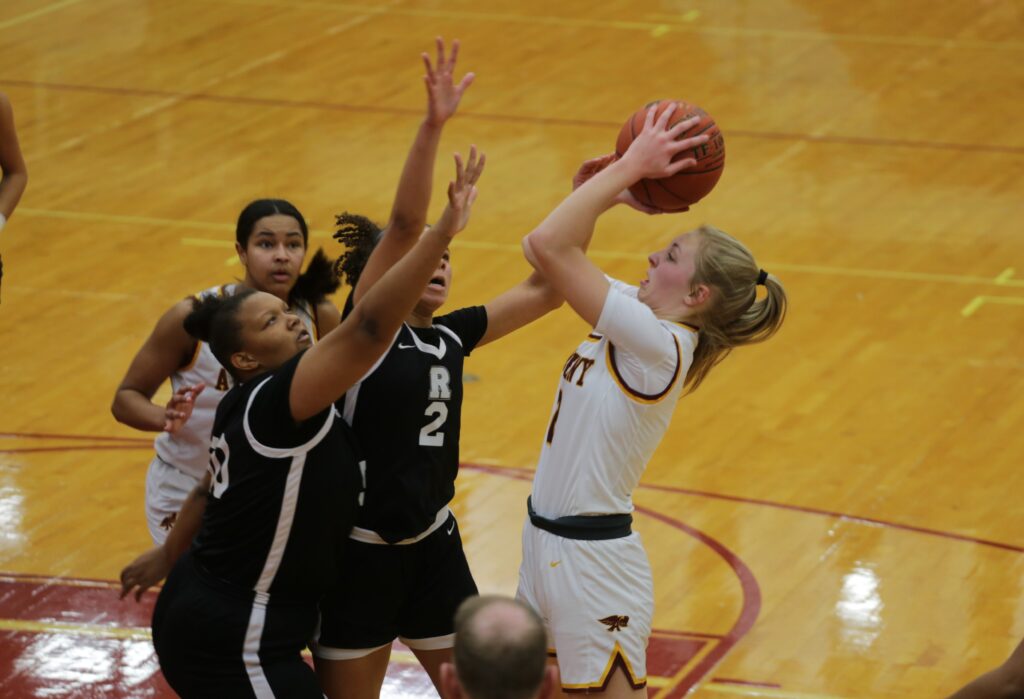 The Ankeny girls' basketball team took an early lead against visiting Des Moines Roosevelt on Saturday without any time running off the clock.
The Roughriders were called for a technical foul before the opening tipoff because the uniform number for one of their players was incorrectly entered into the scorebook.
It was that kind of day for Roosevelt.
Savannah Gage made both free throws for the 11th-ranked Hawkettes, who went on to post a 71-42 victory in the non-conference game.
"I've seen that before, but not very often," Ankeny coach Dru McAnelly said of the pregame technical foul. "That's a coach's worst nightmare right there."
The win was Ankeny's second in a row and improved its overall record to 7-5. Roosevelt dropped to 6-5.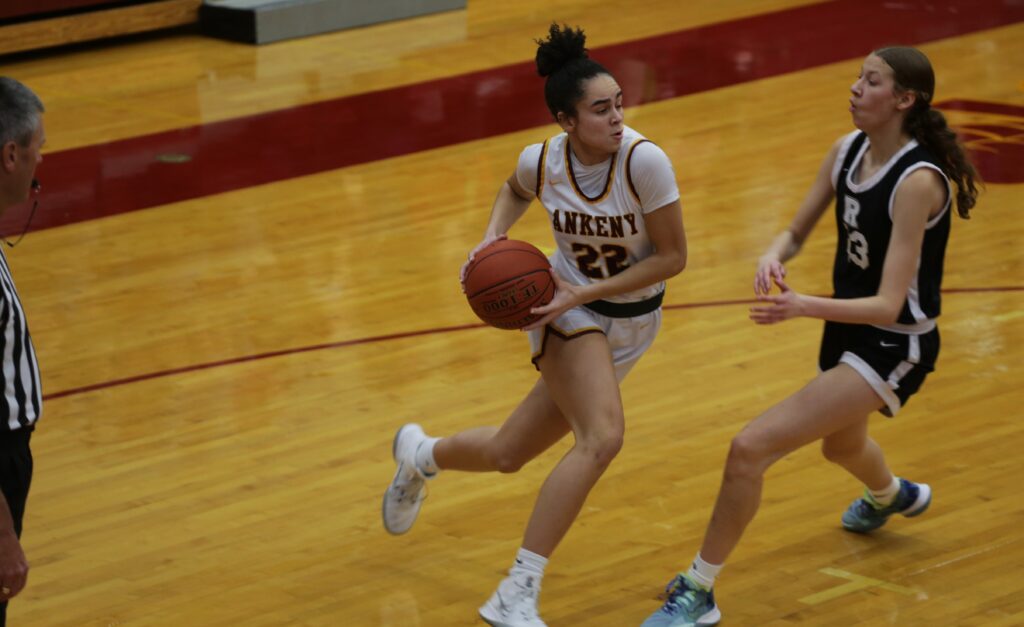 The game was a rematch of last year's Class 5A regional final at Roosevelt, which was won by the Roughriders, 49-47.
"Roosevelt came out in kind of a funky matchup zone, and we hadn't seen anything like it this year," McAnelly said. "We kind of had to settle in and get adjusted to that, but I thought we did a better job of getting out and running in transition. We outscored them in the second quarter, 20-5, and then we just kept going from there."
Ankeny closed out the first half with an 18-3 run to build a 29-12 advantage. Seven different players scored during the run.
Karsen Jacks ignited the flurry with a drive for a basket. Jayla Williams scored off a rebound, then Williams and Jenna Pitz each made a pair of free throws.
Reserves Ainsley Kiene and Kendra Lewis followed with back-to-back 3-point goals. Jasmine Moser then scored a basket before Gage hit a jumper to cap the run.
The Hawkettes also picked up their defensive intensity. Roosevelt's Arianna Jackson, an Iowa State recruit, was held to just one point in the first half.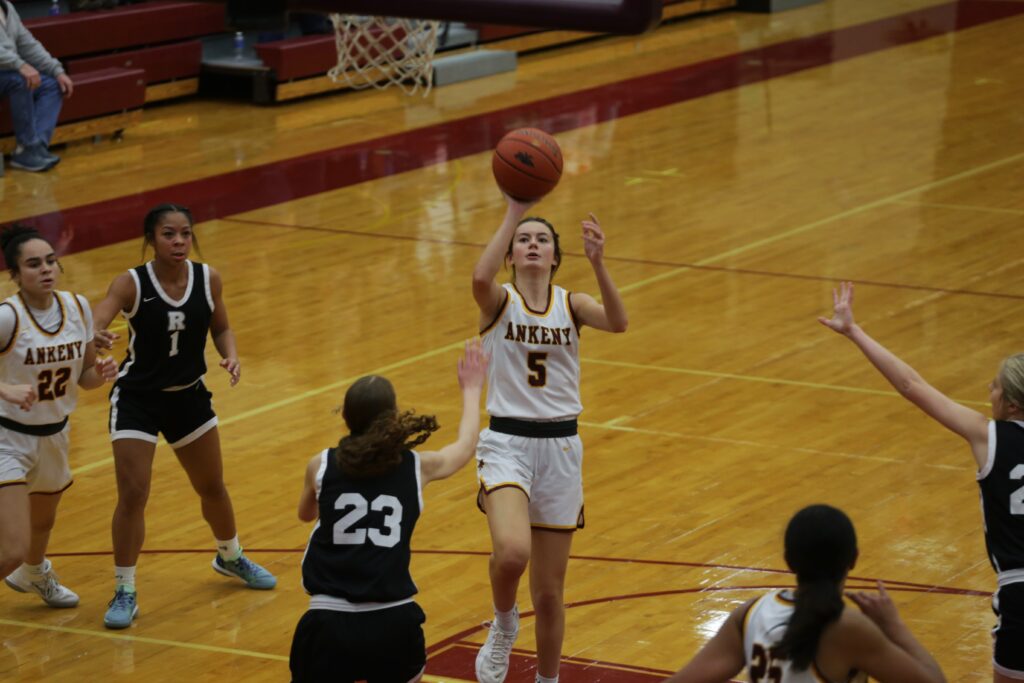 Lewis led four Ankeny players in double figures with 15 points. She went 7-for-7 at the free-throw line.
Pitz and Williams each had 13 points. Gage chipped in 12.
Moser and Zoe Shadravan each grabbed eight rebounds. Pitz added six boards, six assists and four steals.
"She's starting to play like the Jenna of old, and that's what we need down the stretch run," McAnelly said. "I just told her over the break that we have 100 percent confidence in her."
The Hawkettes will travel to Johnston on Tuesday for a CIML Conference game against the No. 1 Dragons. Johnston won the first meeting at Ankeny, 68-59, on Dec. 2 and has now won 38 straight games dating back to last season, when the Dragons won the Class 5A crown.
"We can go over there with nothing to lose," McAnelly said. "All the pressure is on them. We know what we have to do. We just have to execute and take care of business."