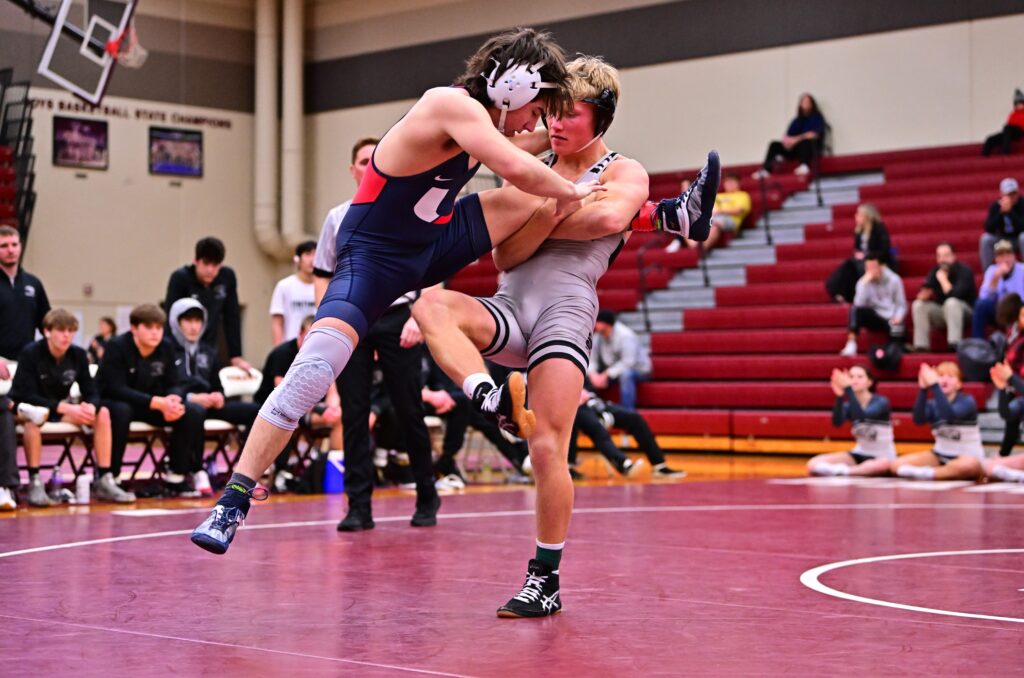 The Ankeny Centennial wrestlers crowned four individual champions and also captured the team title in the Tom Lepic Invitational on Saturday at Iowa City West.
The Jaguars racked up 189.5 points, 16 more than runner-up Pleasant Valley. Norwalk, Fort Madison and Iowa City West also competed in the round-robin event.
"We wrestled an aggressive style," said Centennial coach Jay Groth. "I thought everybody had some good, quality wins. I was just pleased with the overall performance–both varsity and JV. We won the junior varsity tournament at Ankeny, too."
Fourth-ranked Lucas Bruhl claimed the 145-pound title to remain unbeaten on the season. He raised his record to 28-0.
Bruhl pinned all three of his opponents, including No. 12 Noah Riddle of Fort Madison in 2 minutes 54 seconds.
"Lucas just continues to dominate," Groth said. "He pinned (Riddle) after taking him down five or six times. He's doing a great job."
No. 8 Cody Vandermark at 113, No. 8 Cael Wiener at 132 and No. 6 Zach English at 182 also won crowns for the Jaguars. Like Bruhl, Vandermark pinned all three of his opponents.
"They all wrestled real well," Groth said. "Cael had two major decisions and a pin, and Zach looked really good, too."
Five other Centennial wrestlers earned runner-up finishes. They were No. 6 Cale Vandermark at 106, Payton Bright at 120, Isaac Bruhl at 138, Ari Ehlts at 160 and Mitchell Grider at 220.
Vandermark's only loss came to No. 2 Alexander Pierce of Iowa City West, 9-4.
"It was a decent match," Groth said. "Cale was a little tentative at the start, but I thought he got better as the match went on. I anticipate that the outcome could be different when he sees him again."
The 10th-ranked Jaguars will host a CIML Conference triangular meet against No. 8 Johnston and Waukee on Thursday.
"Johnston's got a good team," Groth said. "They've been having a lot of success, so that'll be a good meet to see where we're at. Hopefully, we'll rise to the occasion."