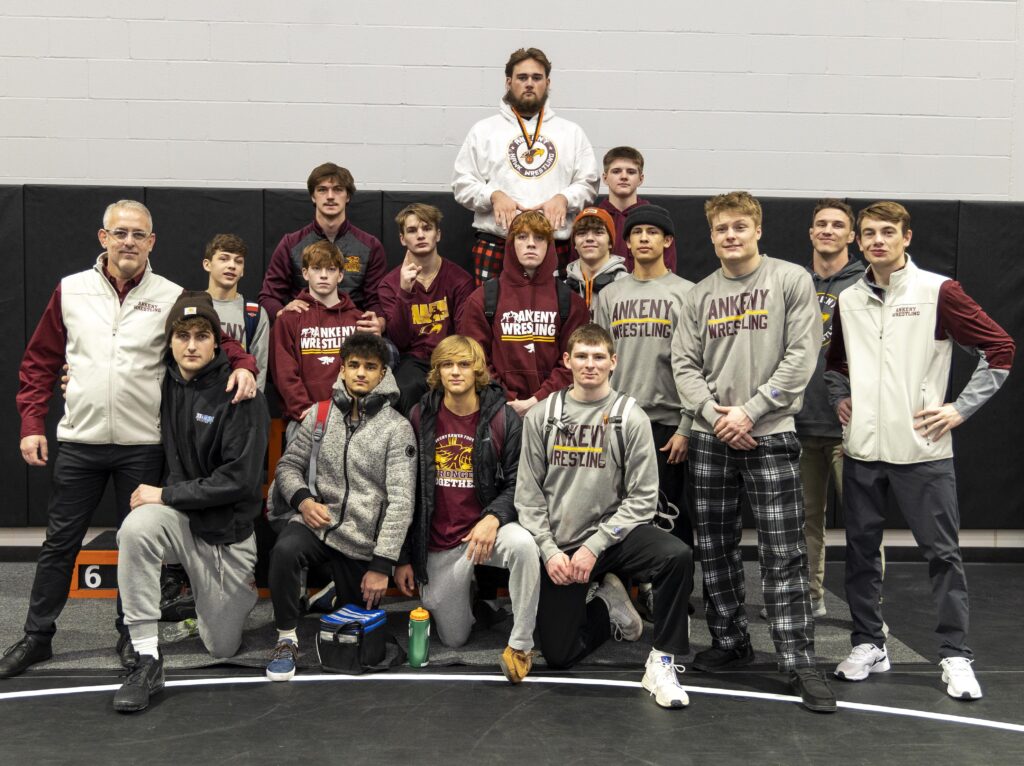 A long layoff didn't seem to bother the Ankeny wrestling team.
Competing for the first time since Dec. 20, the seventh-ranked Hawks easily captured the team title in the Jack Mendenhall Invitational on Saturday at Ames. They scored 211.5 points to finish 58.5 points ahead of No. 4 Fort Dodge, which placed second in the 17-team field.
"We had an 18-day layoff, so I was a little surprised that we were firing on all cylinders," said Ankeny coach Jack Wignall. "I wasn't sure how we would do. We have struggled with that in the past, to be honest. But we wrestled really well. We had 23 pins, one tech(nical) fall and throughout the whole day we only gave up seven pins."
Fourth-ranked Ben Hansen at 138 pounds and No. 2 Jace Anderson at 152 each won an individual title for the Hawks. Teammates Teagen Peiffer at 170 and No. 9 Will Hinrichs at 220 both placed second at their respective weights.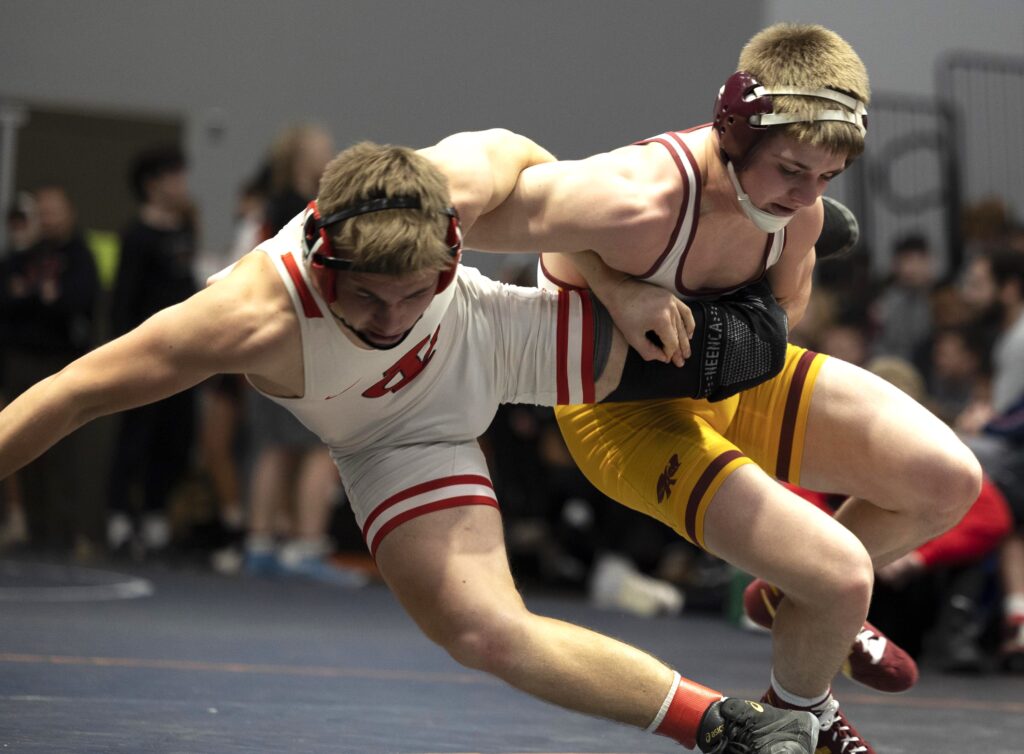 Hansen won by a technical fall, 17-2, over Jake Mitchell of Iowa City High. He improved to 21-3 on the season.
Hansen posted a 7-4 decision over No. 10 Cael Meacham of Indianola in the semifinals.
"Ben wrestled great, and so did Jace," Wignall said. "We've got a lot of season left, but I'd rather be wrestling well right now than feel like we need to hit the gas pedal later on."
Anderson pinned Jahkari Clark of Valley in 1 minute 13 seconds for his second fall of the day. He lifted his record to 15-2.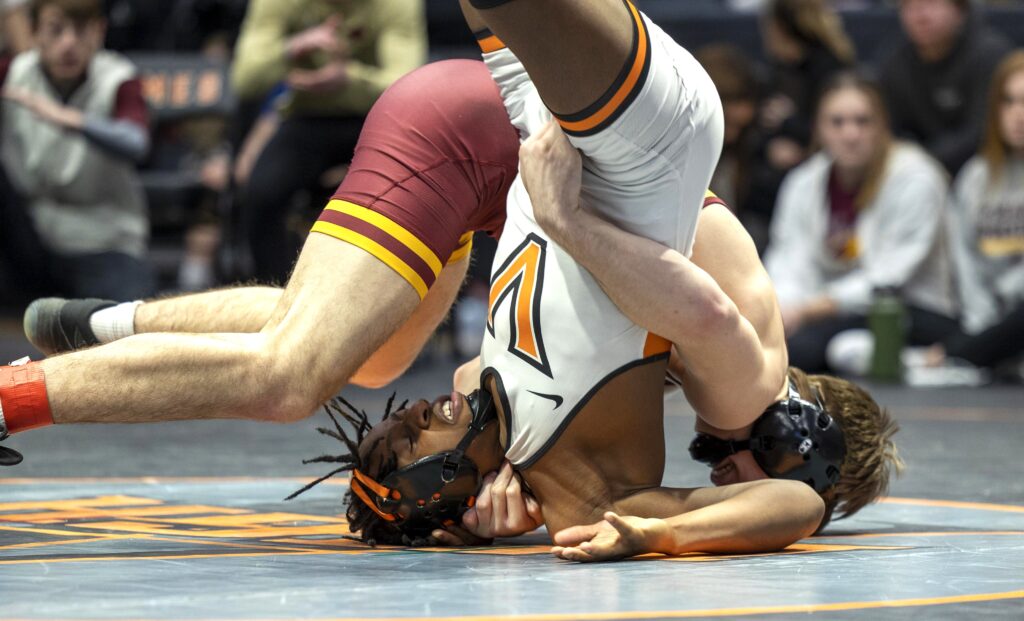 Peiffer advanced to the finals before being pinned by Jackson Winkey of Ames in 3:53. He is now 12-10.
Hinrichs was also pinned in his title match, falling in 32 seconds to No. 1 Ben Kueter of Iowa City High–who had just competed in the Under Armour Next All-America football game on Tuesday at Orlando. Kueter (18-0) used a leg cradle to record the fall.
"There's not much you can do with Ben Kueter," Wignall said. "I think when you are that good, you just try to mix things up a little bit. That was pretty unique. I've never really seen anybody get pinned like that, but Will had a pretty good attitude about it. What are you going to do when you're wrestling the best kid in the world?"
Still, it was a good day for Hinrichs, who is now 19-5 on the season. He pinned No. 2 Ralston Rumley of Dowling Catholic in 3:27 in the semifinals.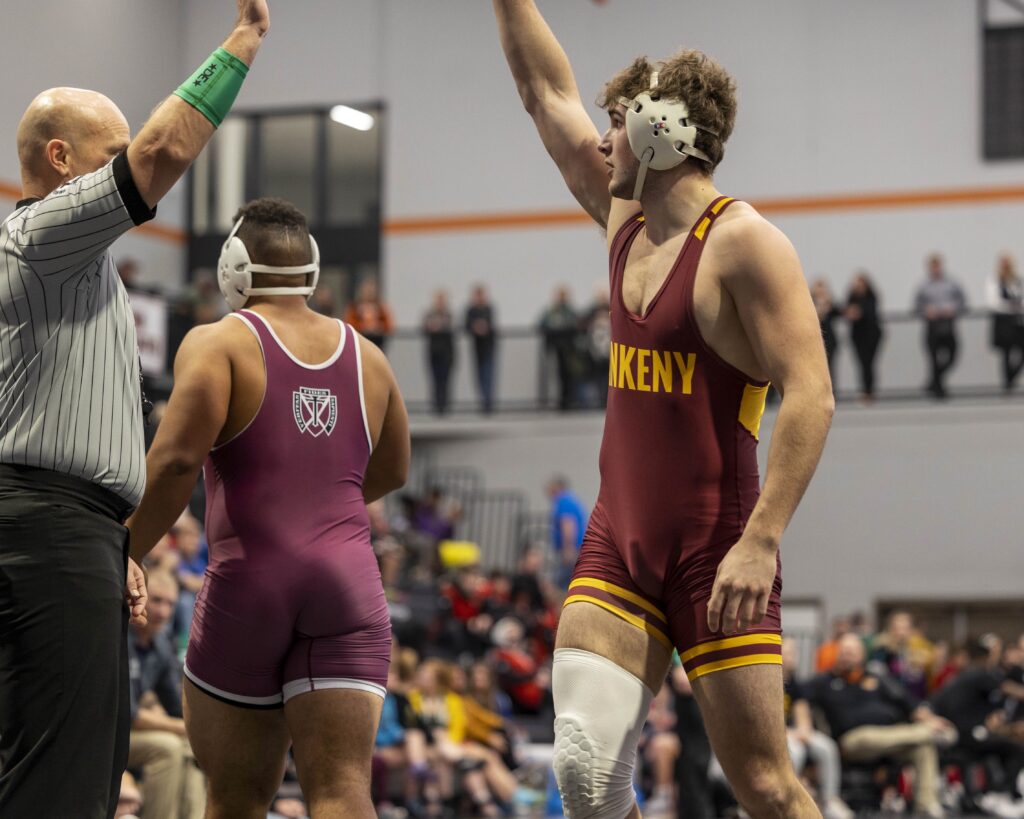 "Our guys are not afraid to go out there and wrestle anybody, and that showed with Hinrichs in the semifinals," Wignall said. "That just shows that we have a lot of kids with a high top end."
The Hawks got third-place finishes from No. 7 Truman Folkers at 113, No. 7 JJ Maihan at 120 and No. 5 Cade Bennethum at 195. Ben Walsh at 106 and No. 7 Xander Kenworthy at 182 each placed fourth, while No. 11 Joe Kingston finished sixth at 285.
Wignall said all of his wrestlers performed well.
"Look at a guy like Alex Cox," he said. "He went 0-2 on the day (at 145), but he didn't wrestle bad. Everybody's on the same page. They're all fighting and clawing for points."
Ankeny will travel to Valley on Thursday for a CIML Conference triangular meet against the host Tigers and Dowling Catholic. The Hawks (12-1) are fourth in the Class 3A dual rankings, two spots ahead of Valley.