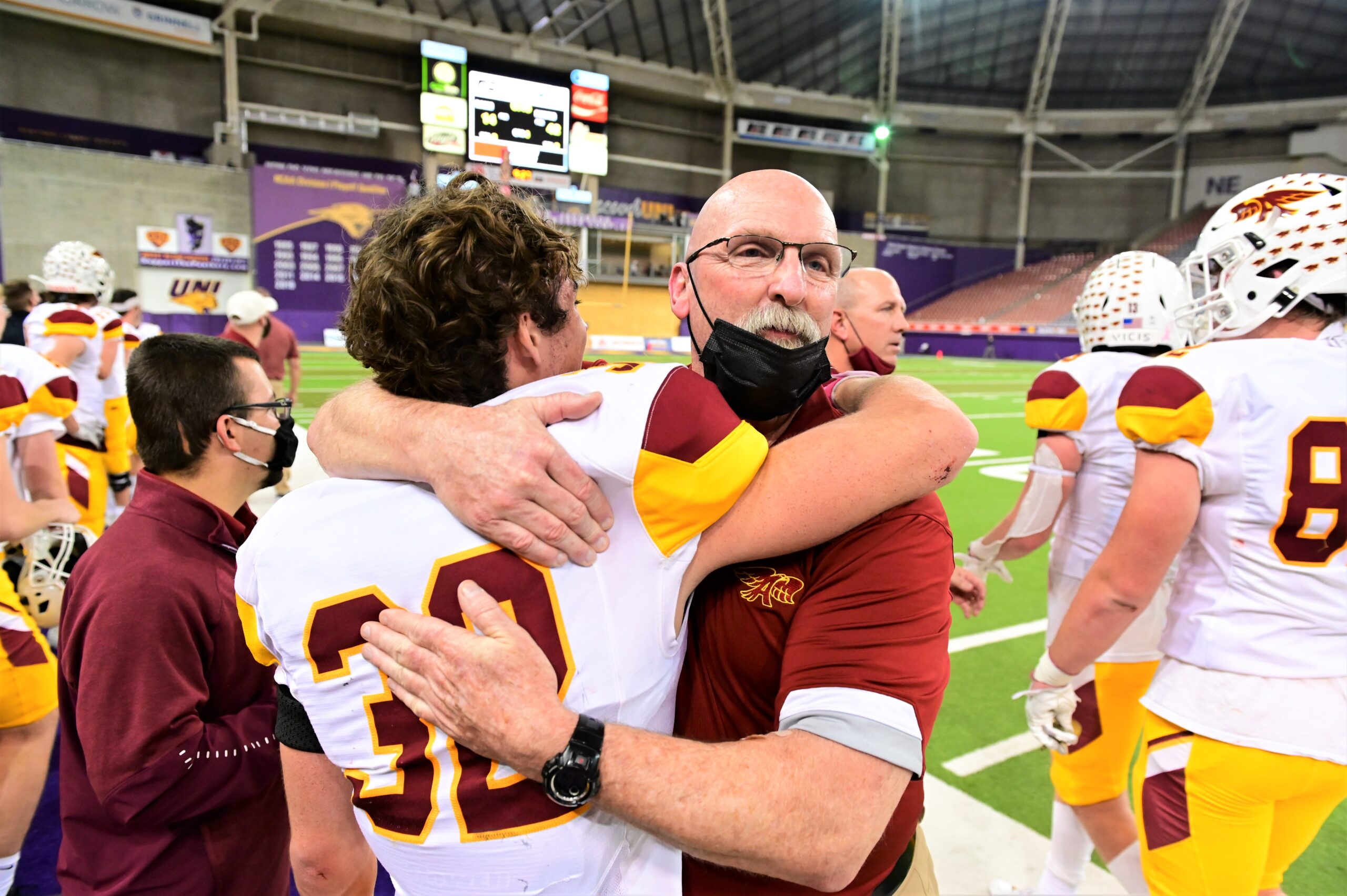 Ankeny football coach Rick Nelson is headed back to Cedar Falls.
Nelson, who was a longtime assistant coach at Northern Iowa before taking over the Hawks' program in 2015, has announced his resignation. He will rejoin the Panthers' staff as the offensive line coach.
Nelson replaces Ryan Clanton, who was the offensive line coach and offensive coordinator at UNI the last five seasons. He left to become the offensive line coach at Iowa State.
"This (job) came open," said Nelson. "I've had a couple other opportunities to go back to UNI and I stayed here, but this time I just felt like it was the right time to go back."
Nelson coached at Ankeny for eight seasons, guiding the Hawks to a 61-26 record. Only one of his teams failed to make the playoffs.
In 2020, Nelson led Ankeny to the Class 4A state championship–the third title in school history. The Hawks ended Dowling Catholic's seven-year run as champions with a dramatic double-overtime victory in the semifinals, then rolled to a 42-14 win over Southeast Polk in the final.
Nelson again led Ankeny to the championship game in 2021. The Hawks lost a rematch against Southeast Polk, 24-7, in the first-ever Class 5A final.
Ankeny went 9-2 in Nelson's final season last fall, which ended with a 23-13 loss to Johnston in the Class 5A quarterfinals. The Hawks went 37-10 over the last four years.
"We've had really good players, and they worked extremely hard," Nelson said. "We've had a great coaching staff and a lot of parent support. The kids just needed some direction. It's been a lot of fun working with them."
Nelson will be reunited with Northern Iowa head coach Mark Farley, who has coached the Panthers since 2001.
"He's done a nice job there," Nelson said. "It's a tough league just like the Des Moines area is a tough league in high school. UNI is in a tough league."
Nelson said he had a desire to return to the collegiate level.
"I don't know if I ever quite adjusted to high school," he joked. "But it was still a tough decision. I have a lot of family here."