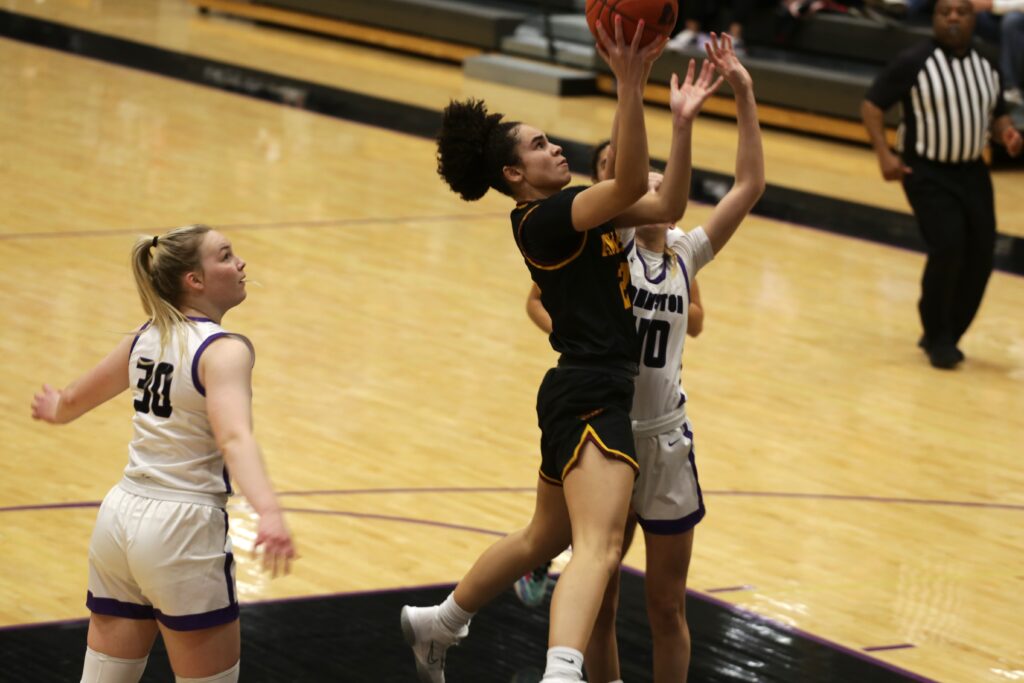 The Central Iowa Metropolitan League boasts seven of the top 11 teams in Class 5A in the latest girls' basketball rankings from the Iowa Girls' High School Athletic Union.
Despite the overall strength of the nine-team league, top-ranked Johnston continues to dominate its CIML rivals.
The defending state champion Dragons extended their winning streak to 39 games with a 60-32 victory over No. 11 Ankeny on Tuesday at Johnston. They improved to 9-0 in the conference and 13-0 overall, while the Hawkettes' records dropped to 3-6 and 7-6.
In the first meeting between the two teams on Dec. 2, Ankeny led by as many as 12 points before Johnston rallied for a 68-59 win.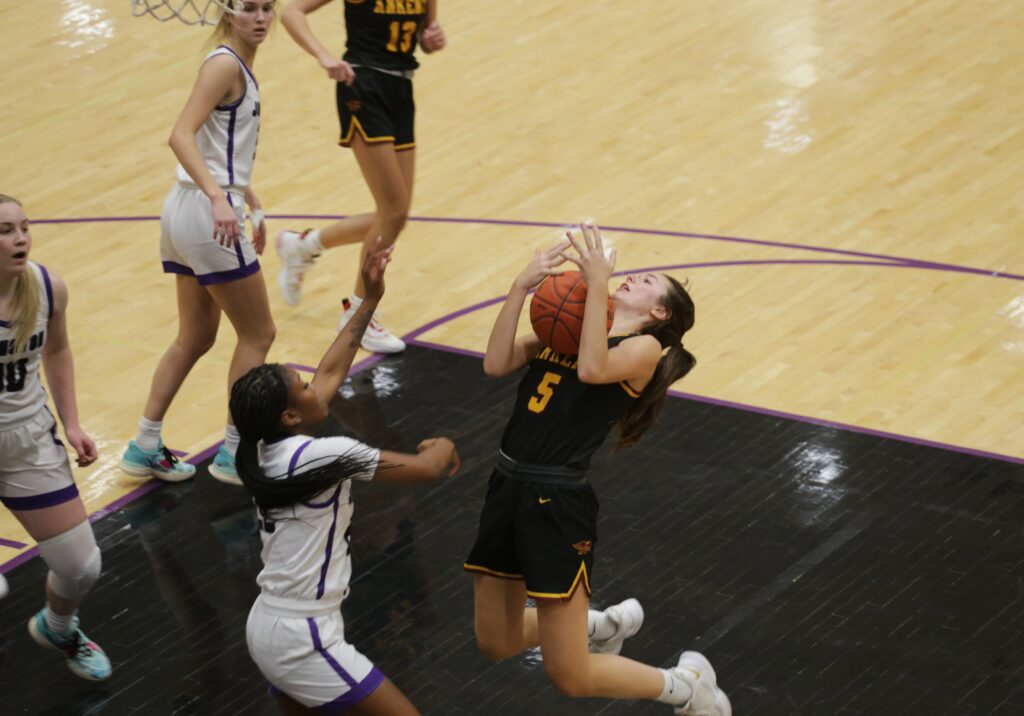 "I thought they were way more fundamentally sound on defense this time than the first time we played them," Ankeny coach Dru McAnelly said of the Dragons. "Coming into this game, we had scored the most points against them, so we felt pretty good about that offensively. But they did some different things, and they played hard. They did a good job."
Jasmine Moser provided a bright spot for Ankeny. She scored six points on 3-of-5 shooting and grabbed a game-high 10 rebounds, limiting Ankeny's deficit on the boards to a 39-33 margin.
The Hawkettes were outrebounded by Johnston last month, 41-29, when Moser missed the game due to a shoulder injury.
"She battles. She gives us everything she has," McAnelly said. "There are 2 minutes left and the game is over, and she's diving on the floor for loose balls and talking on defense. Those are things that are extremely valued by coaches."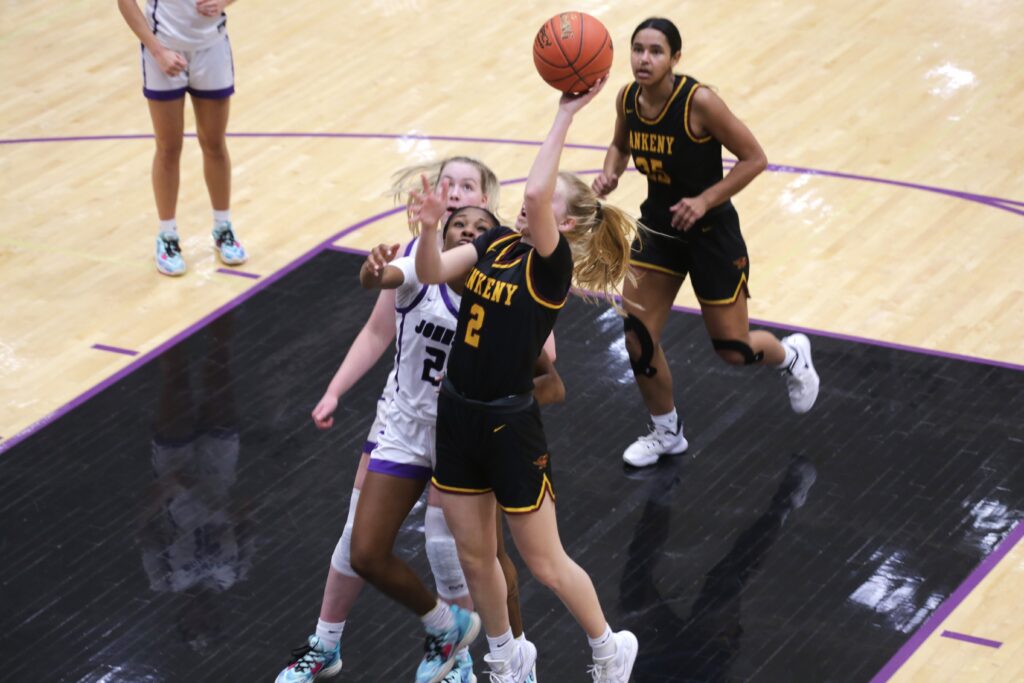 Savannah Gage scored 12 points to lead Ankeny, which made just 22.4 percent of its shots (11-of-49) and had 17 turnovers. Jenna Pitz and Jayla Williams each added six points, while Karsen Jacks contributed two assists and two steals.
Aaliyah Riley led the Dragons with 23 points on 9-of-13 shooting. Jenica Lewis chipped in 12 points.
The Hawkettes trailed by just 19-15 after Pitz made a jumper with 5 minutes 45 seconds left in the second quarter. But Johnston then closed out the half with a 16-4 run to build a 35-19 advantage.
Riley started the run with a pair of baskets, then scored seven points in the last 1:22 of the half to finish it, capped off by a long 3-point goal at the buzzer.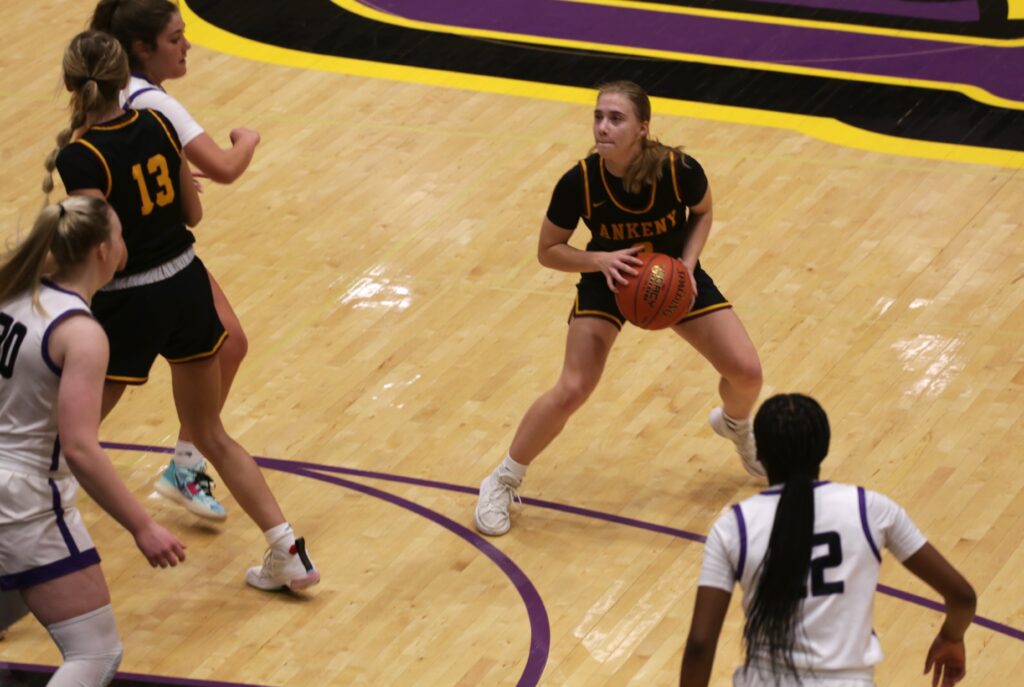 "We thought we did a good job in practice of working on defensive transition, but we got exposed tonight," McAnelly said. "We refused to get back, and this is a team that you can't give up any kind of spurt to, let alone one like that to end the half. The next thing you know you're down 16 (points), and that's a heck of a mountain to climb against an extremely talented and good offensive basketball team."
Emma Hampton had 10 points and five assists for the Dragons. Iowa State recruit Aili Tanke grabbed nine rebounds.
Ankeny will host a conference game against Waukee on Friday. The Warriors are 2-7 in the league and 4-7 overall after handing No. 6 Southeast Polk its fourth straight loss, 58-56, on Tuesday.
The Hawkettes won the first meeting at Waukee, 46-42, on Nov. 29.