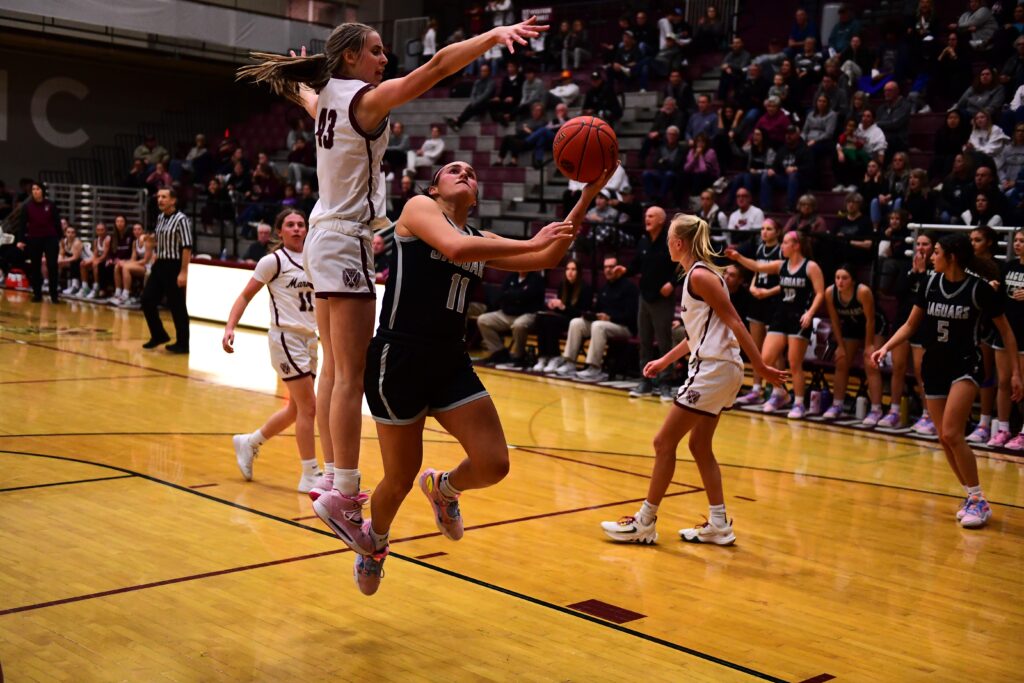 Some early foul trouble proved to be disastrous for the Ankeny Centennial girls' basketball team on Tuesday.
The fifth-ranked Jaguars fell behind in the first quarter at No. 8 Dowling Catholic, 22-10, and could never recover. The Maroons went on to post a 57-40 victory.
"We just didn't play well enough," said Centennial coach Scott DeJong. "The foul trouble early certainly didn't help our cause, and we got a little sideways. We didn't shoot well, and they did."
Centennial's Averi Porter and Kennedy White eventually fouled out. Teammates Jaeden Pratt and Mya Crawford ended the game with four fouls.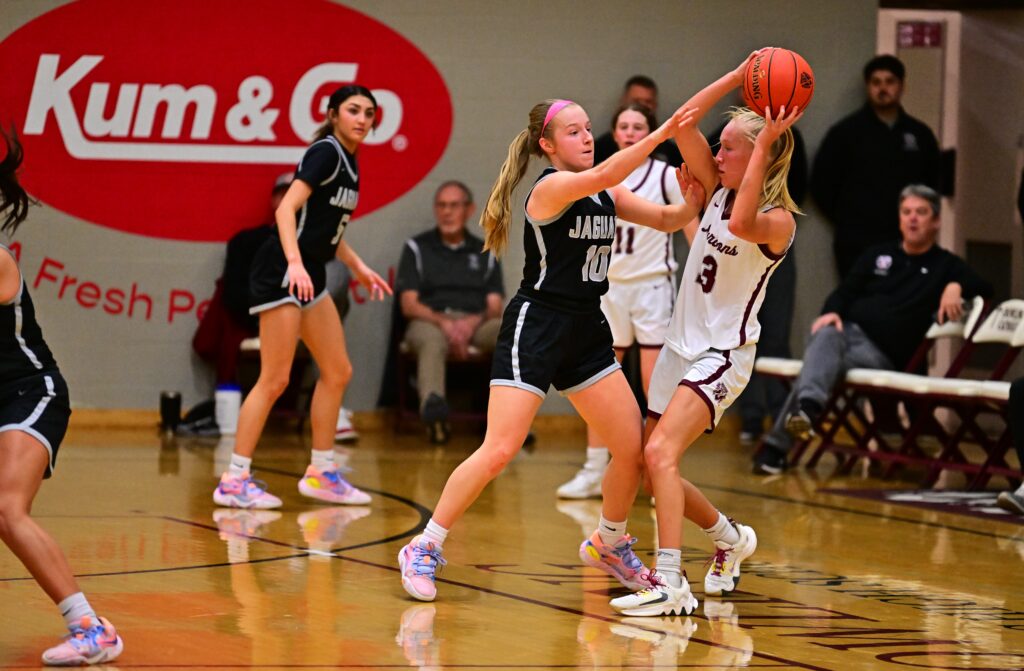 Porter picked up two quick fouls trying to defend Dowling guard Ava Zediker, who scored 24 points in the Maroons' 65-64 win at Centennial on Dec. 2, including a pair of free throws for the winning points with 3.9 seconds left.
Zediker was even better on Tuesday, pouring in a game-high 29 points. The sophomore went 8-of-12 from the field, including 3-of-4 from 3-point range, and made all 10 of her free throws.
"She had a great game," DeJong said of Zediker, who also had three assists and three steals. "She's hard to guard. Averi is a great defender, but she'll have to be better without fouling I guess."
Both teams were called for 19 fouls. The Maroons made 16-of-20 free throws, while Centennial connected on just 13-of-24 attempts.
"We played like we normally play," DeJong said. "I guess maybe it was a tighter whistle, and we've just got to be able to adjust to it a little quicker than what we did. We didn't respond well to the early foul trouble."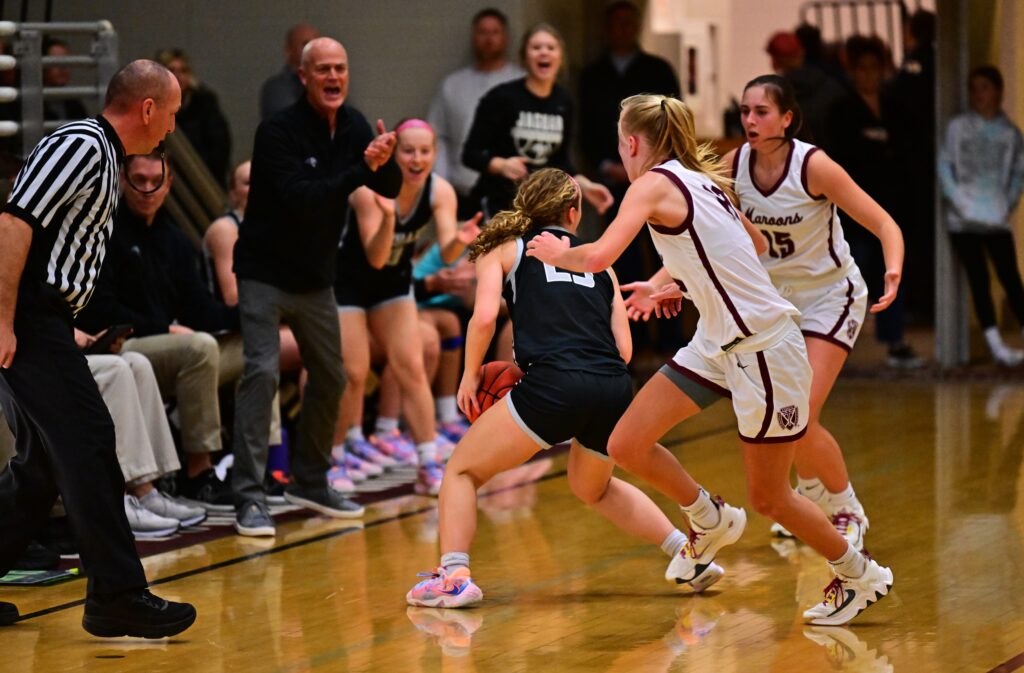 The Jaguars did manage to close the gap to 29-21 at halftime before Dowling pulled away. The Maroons outscored Centennial in the third quarter, 17-10, to build a 46-31 advantage.
"We kind of clawed our way back in the second quarter and then cut (the lead) to six in the third quarter, but then they hit back-to-back 3s and it was tough slogging from there," DeJong said.
Layla Trytten had 13 points and Ellie Muller grabbed eight rebounds for Dowling, which moved into sole possession of third place in the CIML Conference with its fifth straight win. The Maroons are now 6-3 in the league and 8-4 overall.
Makenna Clark scored 11 points to lead the Jaguars, whose records dropped to 5-4 and 10-4. Pratt had nine points, and White chipped in seven.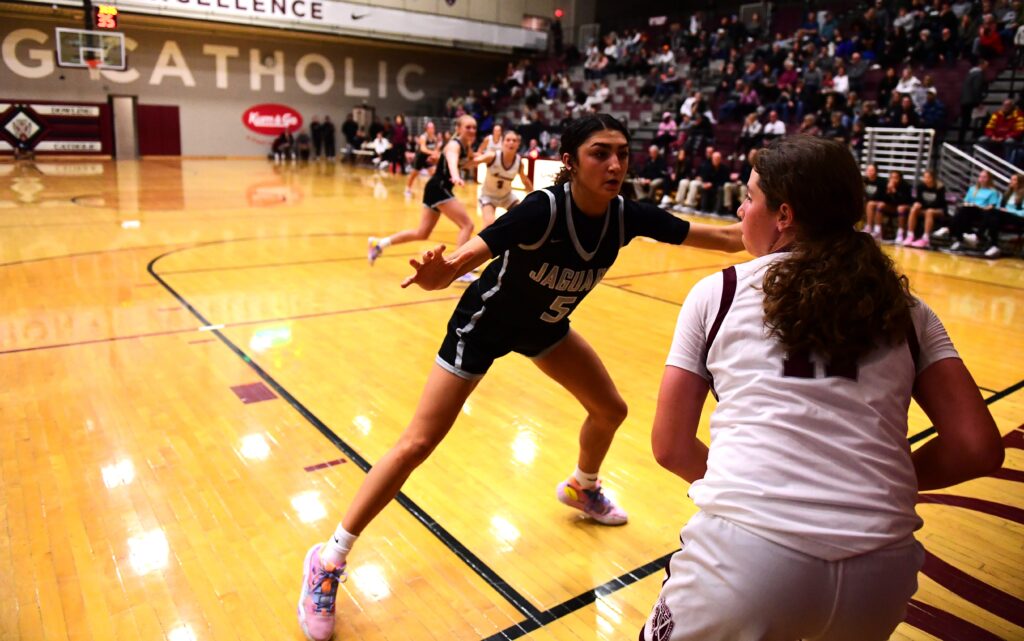 Crawford contributed five rebounds and a block. Porter dished out four assists, and Ava Martin had three steals.
Centennial shot just 35.1 percent from the field (13-of-37) and was 1-of-6 from behind the arc. Clark had the team's only 3-pointer.
The Jaguars will travel to Urbandale on Friday for another conference game. The J-Hawks are 0-8 in the league and 3-9 overall.
Urbandale lost the first meeting at Centennial, 52-21, on Nov. 29.