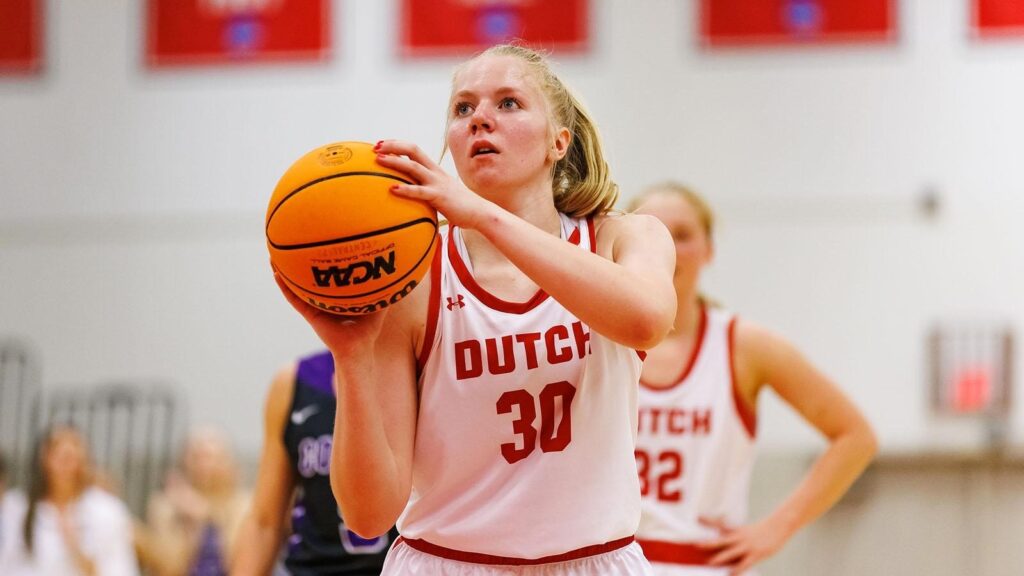 Abby Johnson left the Northern State women's basketball team after her freshman season.
The former Ankeny standout appears to be fitting in nicely with her new squad.
Johnson, a sophomore guard, made a game-winning layup with 1.4 seconds left to give Central College a 60-58 victory over visiting Buena Vista on Wednesday. The Dutch earned their first win in American Rivers play, improving their records to 1-5 in the conference and 4-11 overall.
Down five points with less than 2 minutes remaining, Central got a tying basket from Kelsea Hurley with 20 seconds left to make it 58-58. Hurley then grabbed a rebound after a critical defensive stop and fired a long outlet pass to Johnson, who was racing down the floor, gathering herself before laying in the winning shot.
"It was a big climb to get it tied up and then to get a stop late with the five that were on the floor was huge," said Central coach Moran Lonning. "We didn't stop playing. We looked ahead, Abby was down the floor, we kicked it ahead and they made a play. They made plays down the stretch."
Johnson finished with a team-high 15 points, seven rebounds and three assists. She has played in 13 of her team's 15 games with 10 starts.
Johnson is averaging 13.2 points and 4.4 rebounds per game.