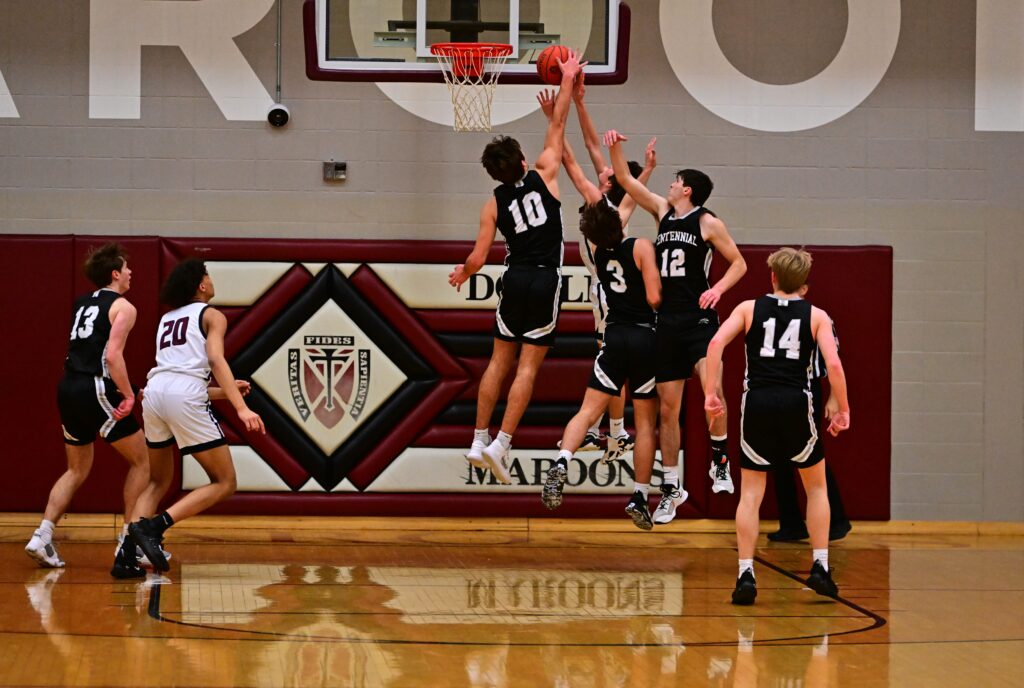 There are no nights off in the Central Iowa Metropolitan League.
The Ankeny Centennial boys' basketball team learned that lesson on Tuesday night.
The fourth-ranked Jaguars suffered a 52-47 loss at Dowling Catholic, which avenged last month's 78-41 shellacking at Centennial.
"Hats off to them," Centennial coach Bob Fontana said of the Maroons. "They were definitely the aggressor tonight, and we were the reactor. They were the more aggressive team."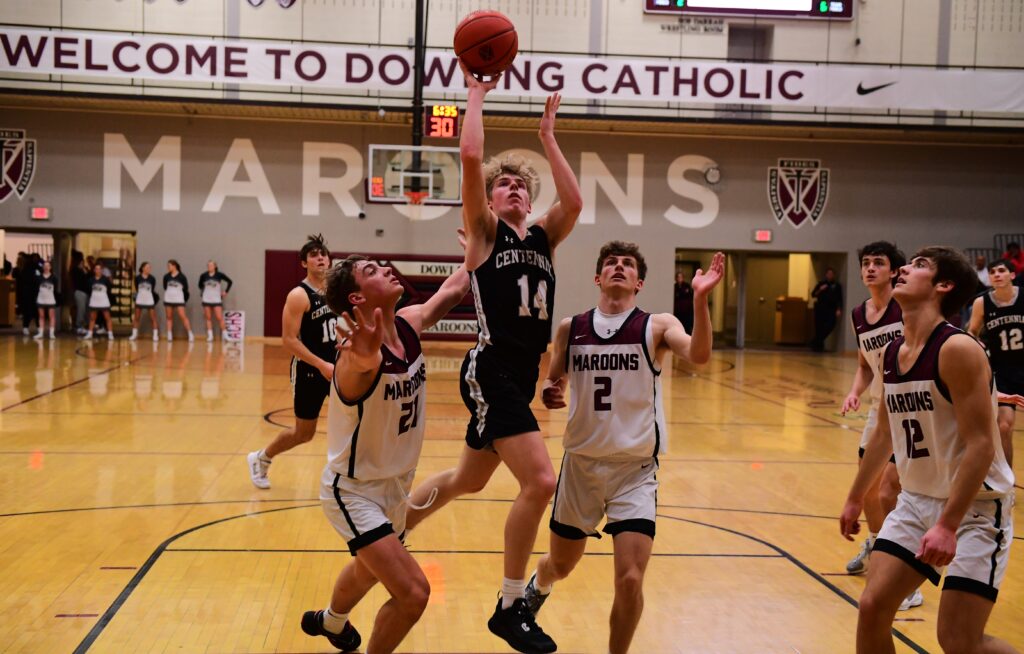 Dowling built a 28-17 lead at halftime and extended the margin to 40-26 after three quarters. Centennial rallied in the final period to make things interesting, but could not overcome a season-high 14 turnovers.
"They were all in our half-court offense," Fontana said of the turnovers. "We also had only six assists after having 20 on Friday."
Luke Winkel led the Jaguars with 23 points. He went 9-of-16 from the field, but his teammates combined to go just 11-of-35.
Evan Byran added eight points for Centennial, which attempted just six free throws in the game. The Jaguars also made just 3-of-18 attempts from 3-point range
Chase Schutty had 13 rebounds, two assists and a block, while Nick Vaske grabbed 10 boards. Centennial outrebounded the Maroons, 41-26.
"As much as we appreciate that rebounding margin, it didn't give us any extra points," Fontana said.
Davis Scheck and Ryan Kleppe each had 11 points to lead Dowling. The Maroons made just 1-of-18 3-pointers, but were 21-of-30 from inside the arc.
"We just weren't connected tonight," Fontana said. "We had some defensive breakdowns in the first half and got beat on some things that we don't normally get beat on."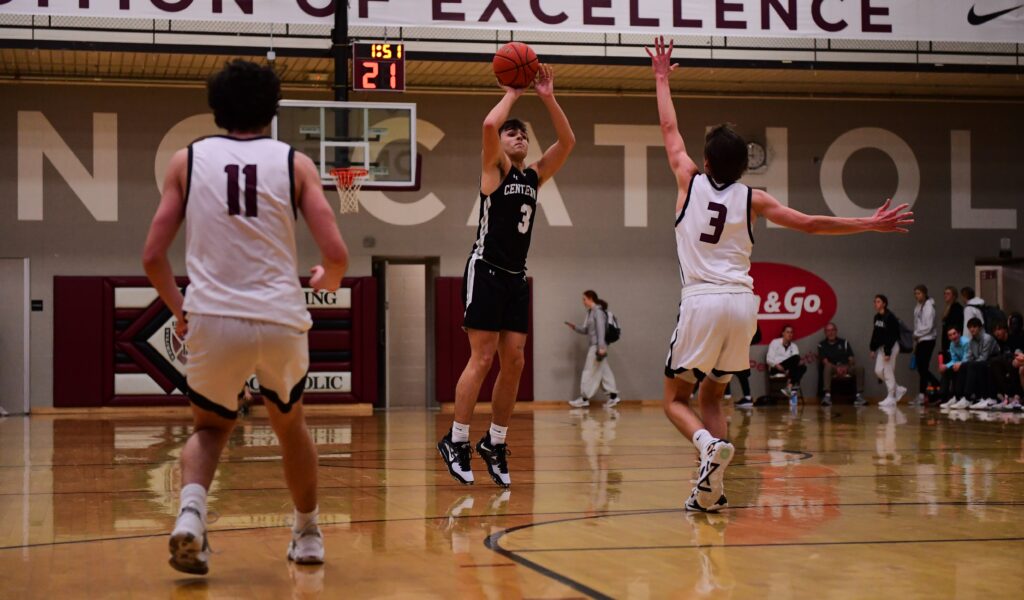 Drew Schreurs had three steals for Centennial, which dropped to 6-3 in the CIML Conference and 7-3 overall. Dowling improved its record to 4-5 in the league.
"Hopefully, this is a lesson to be learned for us," Fontana said. "This league is very unforgiving. You look at Valley (beating No. 1 Waukee Northwest) tonight, and Southeast Polk was leading (No. 3) Waukee late in the game. You have to be ready to play every night."
The Jaguars will play another conference game on Friday at Urbandale. The J-Hawks are 1-7 in the league and 4-7 overall.
Urbandale lost the first meeting at Centennial, 60-51, on Nov. 29.