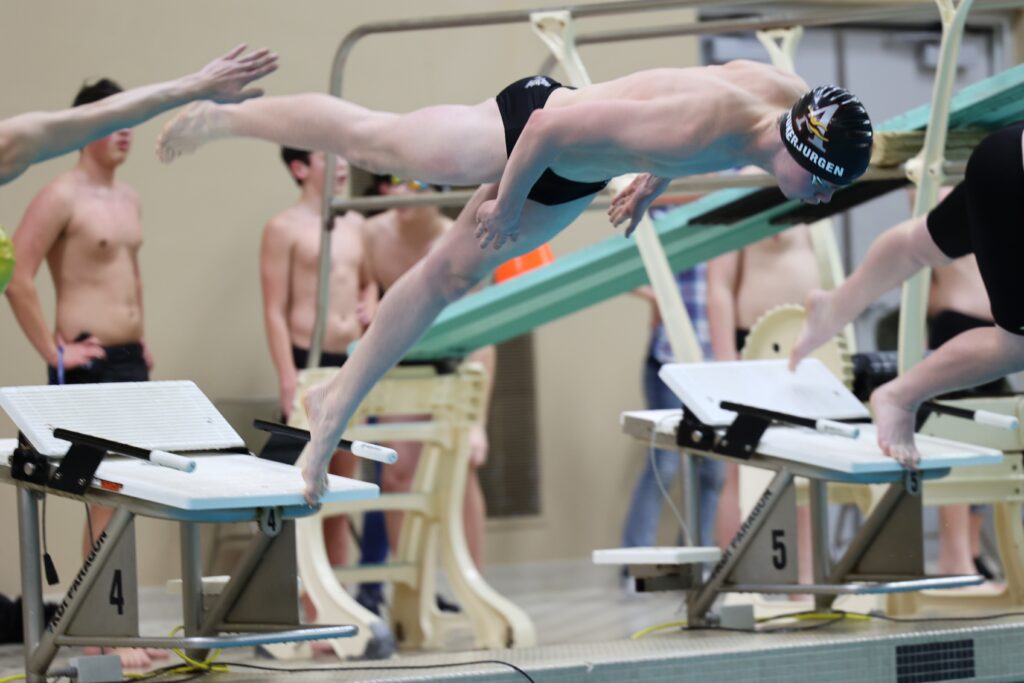 It's been a good week thus far for the Ankeny boys' swimming team.
After rolling to a non-conference win over visiting Indianola on Tuesday, the fourth-ranked Hawks traveled to Southeast Polk on Thursday and dominated a CIML Conference dual meet.
Ankeny won all 11 events and romped to a 132-38 victory over the No. 18 Rams. The Hawks evened their records at 2-2-1 in the league and 3-3-1 overall heading into Saturday's non-conference dual at No. 5 Linn-Mar (Marion).
"With this being the second meet of the week, I thought we swam extremely well," said Ankeny coach Justin Crouch. "There were a lot of season bests and a few personal bests. Southeast Polk ran an extremely awesome meet. The kids were really enthusiastic and generally excited and motivated to swim well. I hope we have a little left in the tank for the meet versus Linn-Mar on Saturday."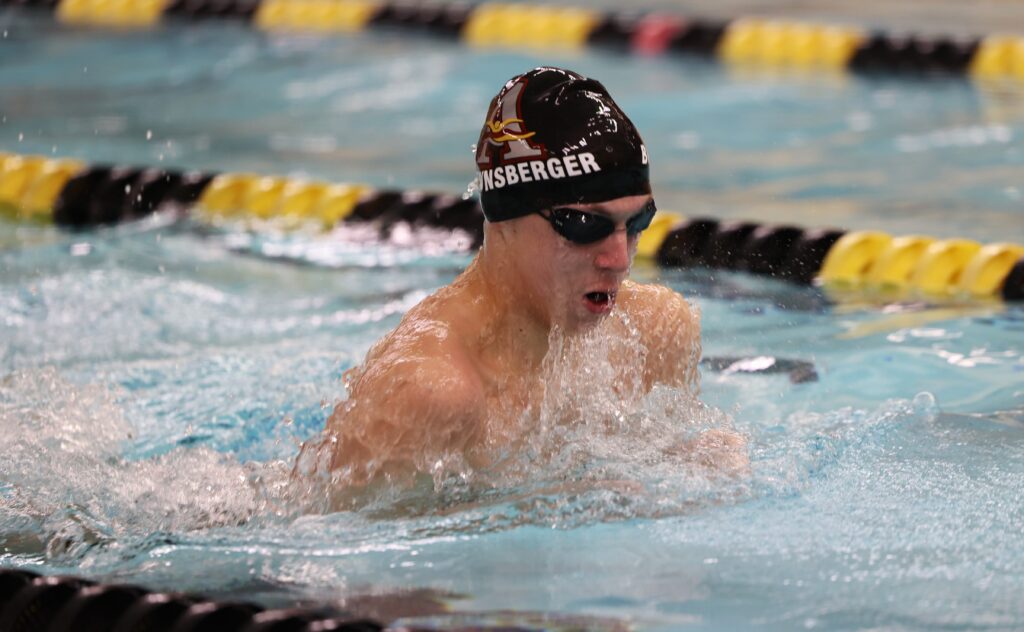 Ankeny opened the meet by winning the 200 medley relay in a time of 1:42.77. That team consisted of Andrew Law, Nicholas Robie, Calvin Howard and Lance Swanepoel.
After Finn Stukerjurgen won the 200 freestyle in a time of 1:54.62, Owen Schwebach took the 200 individual medley in 2:03.12. Owen Evans followed with another win in the 50 freestyle in 23.41 seconds, then Brock Peterson captured the 100 butterfly in 53.94.
Swanepoel raced to a victory in the 100 freestyle, posting a time of 49.71 seconds. He later won the 100 backstroke in 55.33.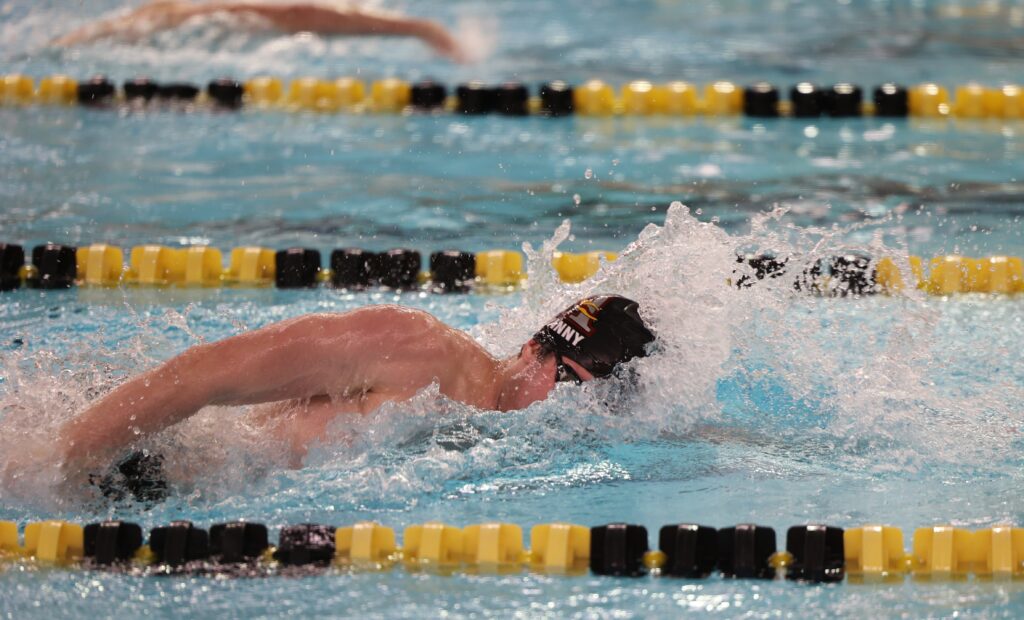 Noah Schafer took the 500 freestyle in a time of 5:17.38. He then anchored the winning 200 freestyle relay, teaming up with Peterson, Howard and Evans to post a time of 1:33.17.
Schafer and Evans also swam on the winning 400 freestyle relay, teaming up with Schwebach and Swanepoel. Ankeny was clocked in 3:20.69.
Robie had the Hawks' other individual victory. He won the 100 breaststroke in 1:05.98.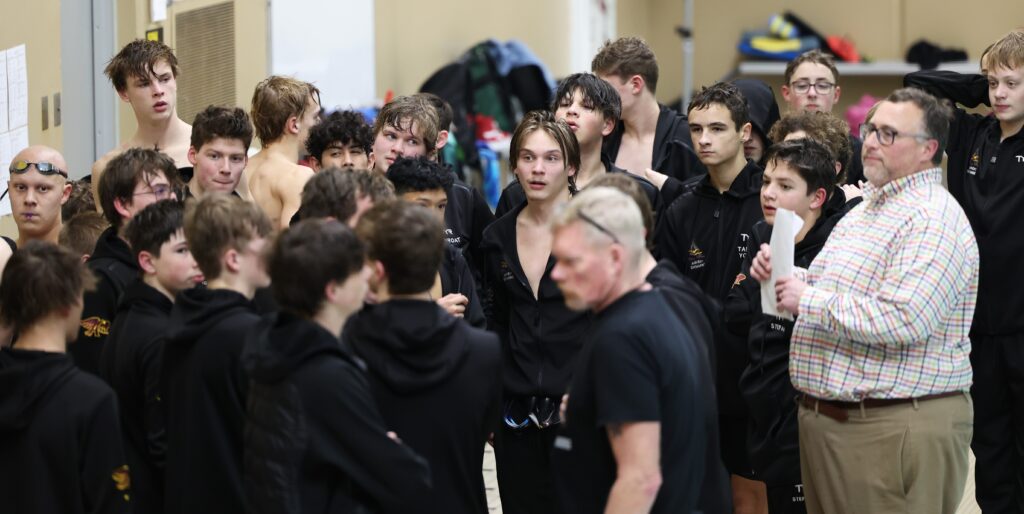 Ankeny will now gear up to face Linn-Mar, a team that placed fourth in last year's state meet.
"Three meets in five days is a lot to ask," Crouch said. "I think we can give Linn-Mar a meet, but with the travel and the heavy schedule this week it is going to be a tall task. They have a great facility, and it will be great practice for travelling over for the state meet in four weeks."