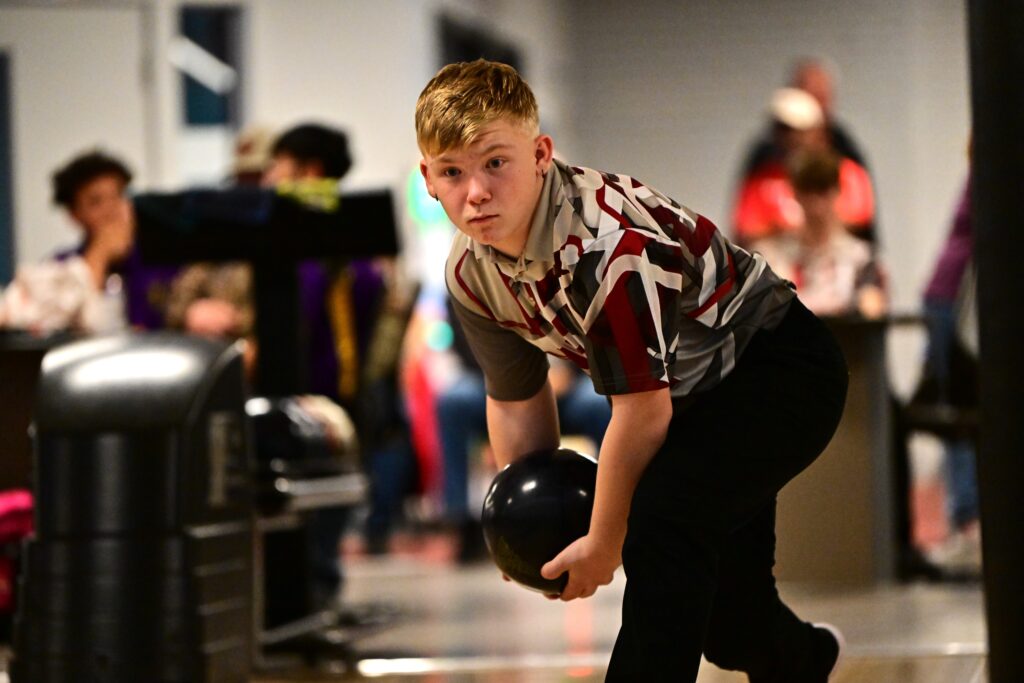 For the Ankeny boys' bowling team, Thursday's dual meet against visiting Valley came down to the last frame at Great Escape.
A final shot by the Tigers left two pins standing, allowing Ankeny to emerge with the victory by the narrowest of margins. The Hawks won by a score of 2,807 to 2,805.
"It literally came down to the last frame where a great shot by Valley turned into a bad break and gave us a victory," said Ankeny coach Lane Richtsmeier. "And in this sport, you can do everything right and throw the best shot of your life and get a 9, or in this case 8."
It was a season-high score for the Hawks, whose previous best was a total of 2,598. They improved to 2-2 in the CIML Conference and 2-3 overall, while Valley's records dropped to 2-3 and 3-3.
Chase Jordan led Ankeny with a 416 series, tying his career-high. He bowled a 220 in his opening game.
Gavin Johnston bowled a 234 in his second game and finished with a career-high total of 410. Ben Horner had a 206 in his first game and a 359 series, Sam Tigges rolled a 339, Jay Miller had a 337, and Jackson Roberts added a 293.
"It was definitely a nailbiter for this one for both the JV and varsity boys as the JV was tied going into bakers and then lost by one (pin). It was a tough loss for them," Richtsmeier said. "Going into today, the varsity boys weren't liking me too much as I was making them play a spare shooting game this week in practice. But that extra practice paid off. We had some of the best spare shooting I've seen all year. And the kids bowled great.
"We have to use this victory and momentum to help us move forward into a tough upcoming week," he added.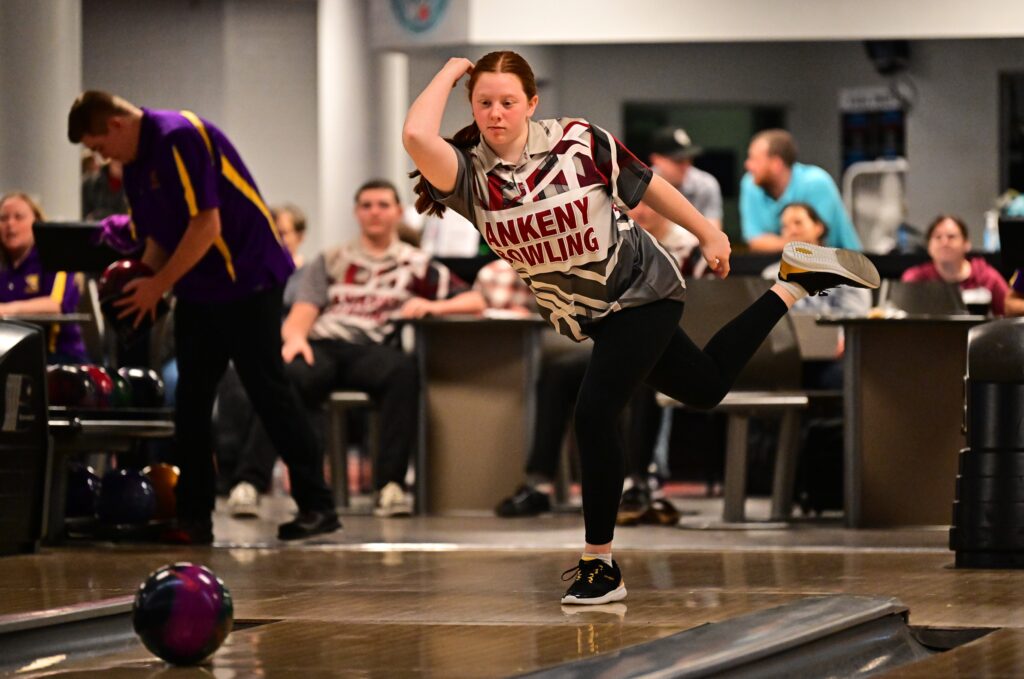 In the girls' meet, Valley won by a score of 2,047 to 1,939. The Tigers are now 4-1 in the conference and 5-1 overall, while Ankeny's records fell to 2-2 and 3-2.
Olivia Harris led the Hawkettes with a career-high 373 series. She bowled a 213 in her opening game.
Alexa Auderer rolled a 268 total. Kali Ogg bowled a 250, Marissa Larson-Minar had a 227, Brooklyn Dietz rolled a 220, and Lydia Boehlert added a 192.
"The girls bowled amazing as well," Richtsmeier said. "They were making a comeback, only being down by 19 (pins) going into the third game of bakers and just ending up losing some steam and couldn't recover. But I'm super proud of all the teams and how they bowled, and now we're on to the next one."
The Ankeny teams will play a non-conference dual meet against Bondurant-Farrar on Tuesday at Great Escape.