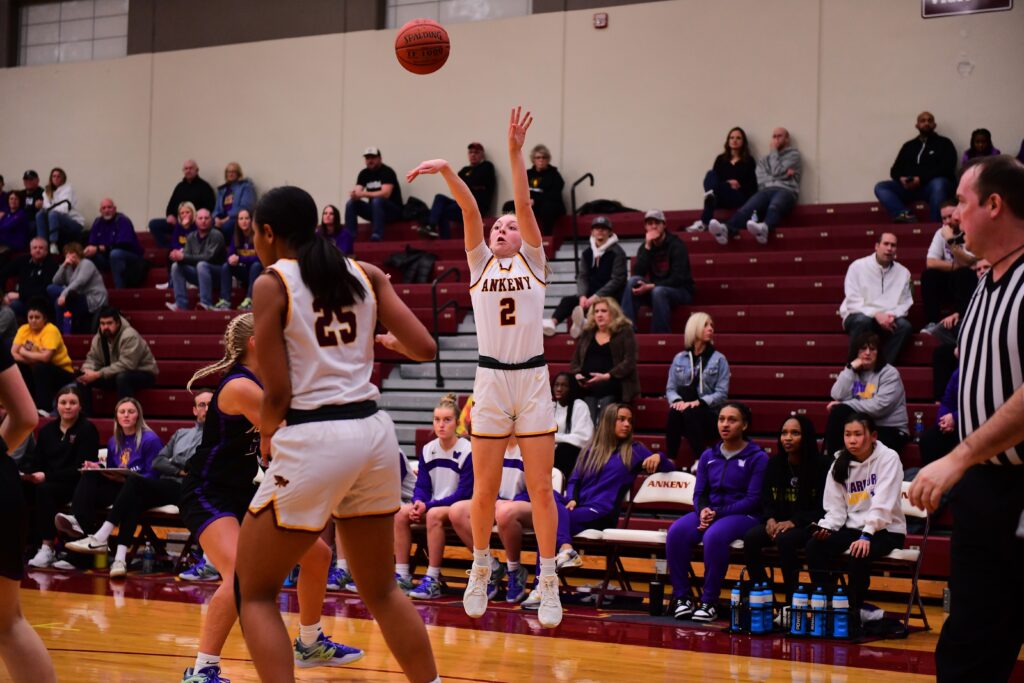 In the rugged CIML Conference, even an unranked team like Waukee could be a threat to make a deep run in the girls' basketball postseason.
The Warriors showed how dangerous they could potentially be on Friday, when they posted a 69-58 victory at 13th-ranked Ankeny. They avenged an earlier 46-42 loss to the Hawkettes.
"They did a really good job of pushing the ball and playing some good defense, getting the boards and hitting big shots when they needed to," Ankeny guard Savannah Gage said of the Warriors.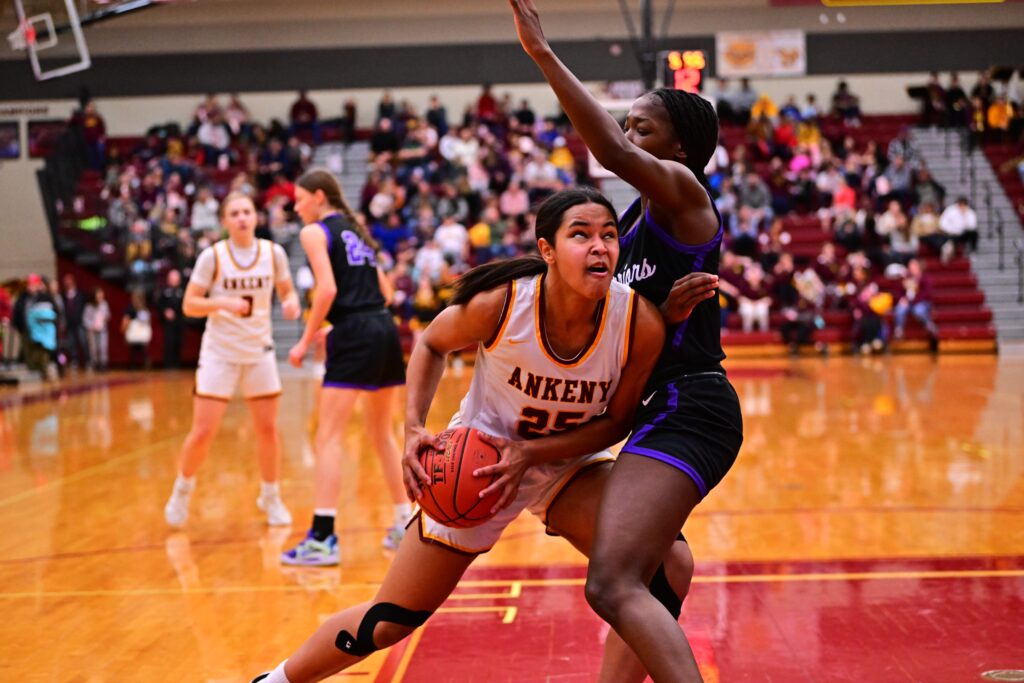 The seesaw game featured 13 lead changes and seven ties before Waukee pulled away in the fourth quarter. Sophia Hope scored a basket with 7 minutes 33 seconds left to break a 46-46 tie, sparking a 7-0 run that put the Warriors ahead for good.
Ankeny's Jayla Williams later scored seven straight points on a 3-point goal and a pair of driving layups to cut Waukee's lead to 59-56 with 1:45 remaining, but that was as close as the Hawkettes could get.
Hope and Kirsten Hauck then responded with back-to-back baskets, allowing the Warriors to hold on for the win. Hope finished with 20 points, while Hauck added 14–all of them in the final 11:33.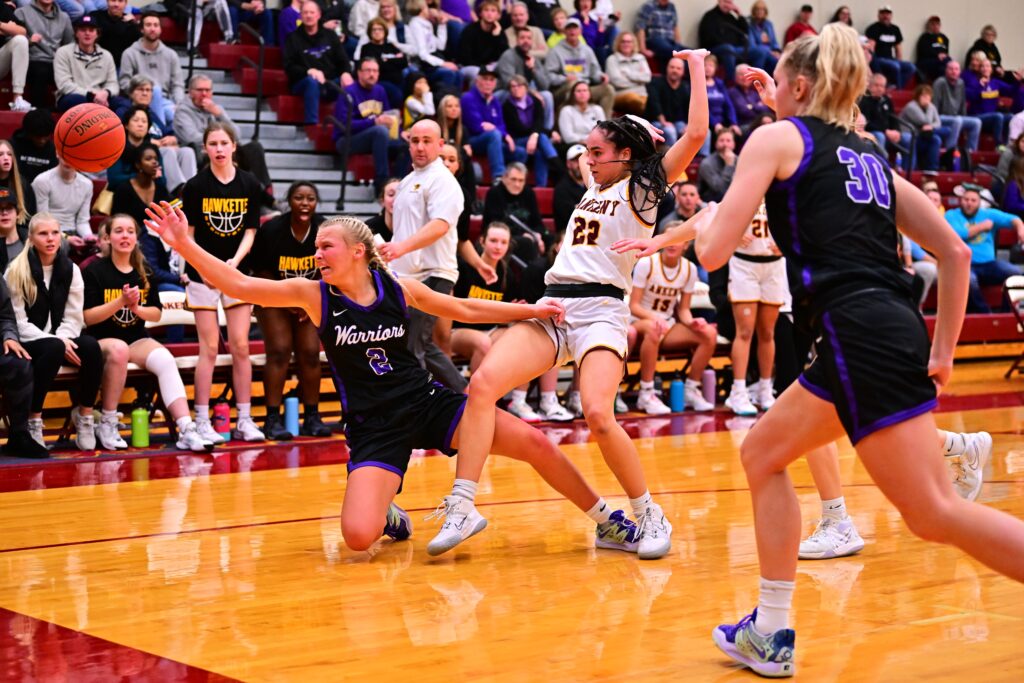 Gage poured in a career-high 29 points on 11-of-18 shooting to lead Ankeny, but was held to just eight points in the second half.
"They shifted a lot just against the whole team, so it was definitely an adjustment and we didn't adjust very quickly," Gage said.
Waukee, which was coming off a 58-56 win over then-No. 6 Southeast Polk on Tuesday, improved to 3-7 in the league and 5-7 overall. Ankeny's records dropped to 3-7 and 7-7.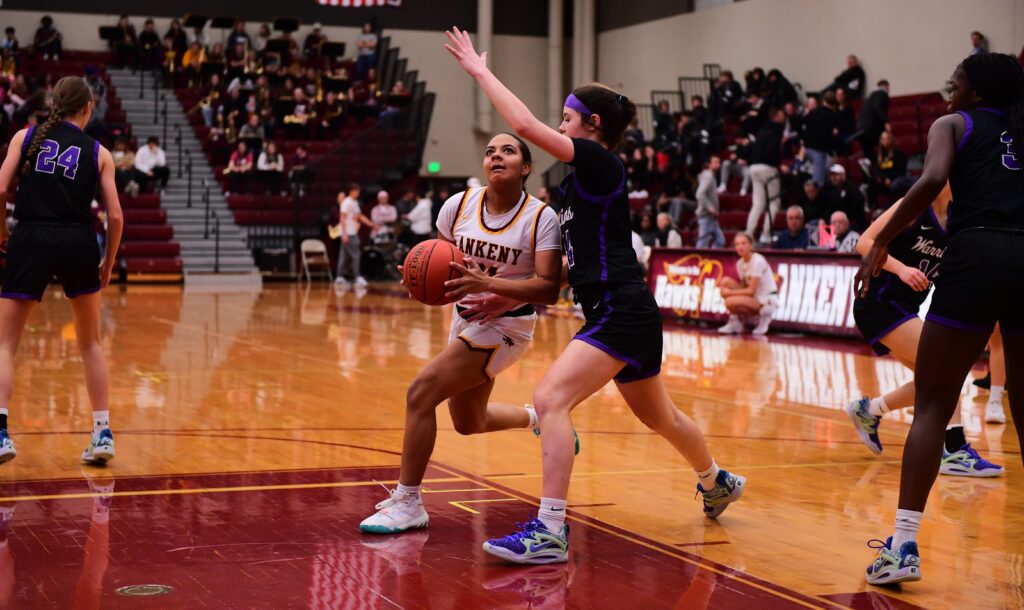 Neither team led by more than four points in the first half. There were eight lead changes in the second quarter alone.
Gage scored 14 of Ankeny's 16 points in the second period, including a pair of 3-pointers. Her trey gave the Hawkettes a 28-25 lead before Waukee scored the final five points of the half to take a 30-28 advantage.
"My teammates did a really good job of helping me get open," Gage said. "And my shot was falling tonight."
Waukee used a 7-0 run in the third quarter to build a 39-33 lead, but Ankeny then answered with six straight points. Gage made two free throws, then Williams scored four points in a span of 3 seconds to tie the game at 39-39.
The two teams then continued to trade baskets until the Warriors finally took control early in the final period.
Waukee had four players in double figures. Emilie Sorensen scored 13 points, and freshman Maryne Szalo added 10.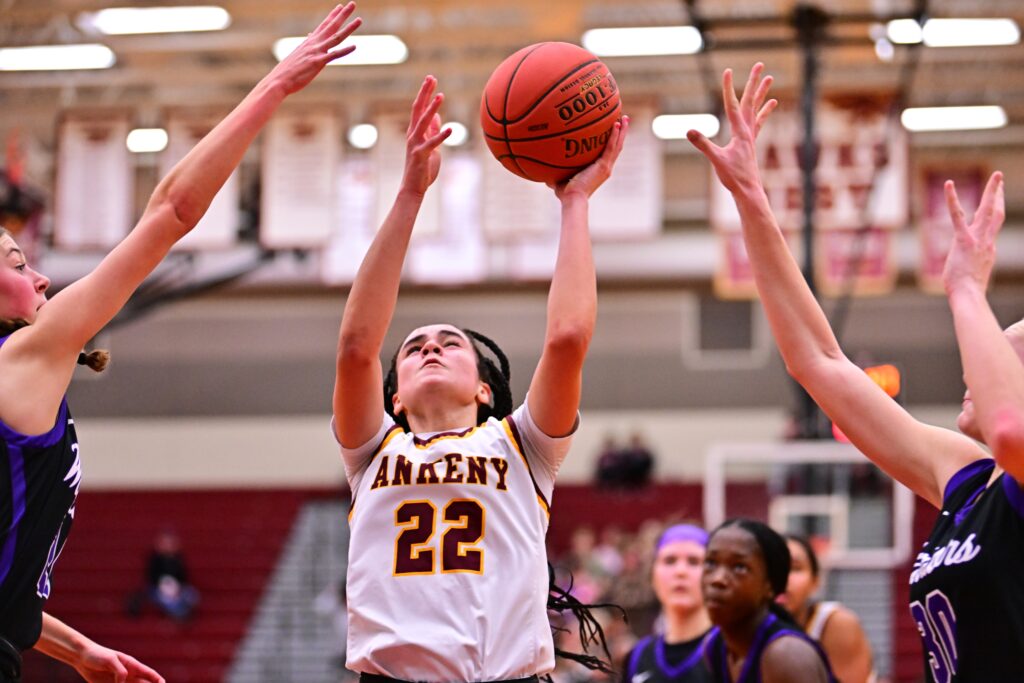 Williams had 14 points, 12 rebounds and two steals for the Hawkettes. Jenna Pitz added seven points and five assists, while Zoe Shadravan made two blocks.
Ankeny will host a non-conference game on Tuesday against Dallas Center-Grimes (11-2), the No. 1 team in Class 4A.