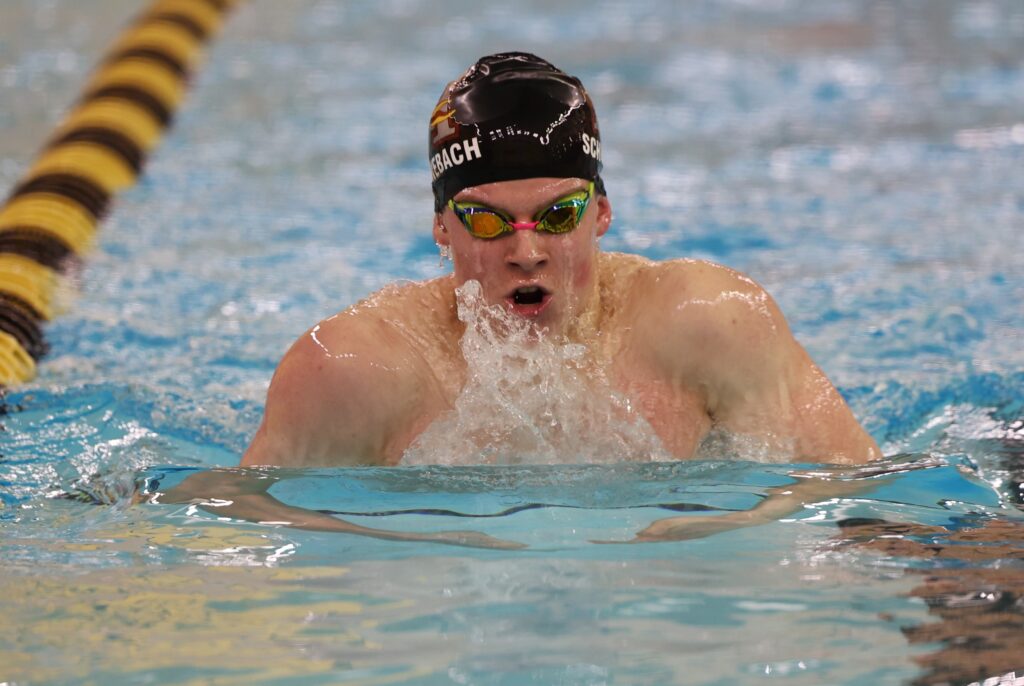 Junior Owen Schwebach is one of the top swimmers on the fourth-ranked Ankeny boys' swimming team. He won two individual events and also anchored the winning 200 freestyle relay as the Hawks posted a 90-80 victory at No. 5 Linn-Mar (Marion) on Saturday to finish the dual-meet season with an overall record of 4-3-1.
Schwebach is currently ranked fifth in the state in the 100 butterfly (51.99). He is ranked sixth in the 50 freestyle (21.84).
Last year, Schwebach helped Ankeny to a seventh-place finish at the state meet. He placed sixth in the 50 freestyle, seventh in the butterfly and also swam on the sixth-place 200 freestyle and eighth-place 400 freestyle relays.
Here is some inside info on Schwebach:
How is the season going thus far?
Really good. I've been happy, and I think all the hard training I've done is really preparing me for the end of the season.
Have you been happy with the way you have performed?
Pretty happy. As the season progresses my times have been a bit slower but still right on par.
What has been the highlight for you?
The season highlight so far was at the Little Hawk Invite (in Iowa City) where we won the meet and I (brought us from behind) into second (place) in the 400 freestyle relay.
Your team suffered some early losses to Waukee, Valley and Ames–the top three squads in the power rankings prior to Saturday. Do you think those losses were beneficial in terms of showing your team where you need to improve?
Racing the top teams in the state is always fun. These teams have some spectacular athletes, and racing them pushes me. We always break the meet down with coach (Justin Crouch) and talk about where we can improve.
Your team has been assigned to the Ames district, so you'll obviously compete against the Little Cyclones on Feb. 4. What do you think of your district draw, and do you like the new Ames pool?
This district will be really fun. Ames is one of the fastest pools I've ever swam in, and they have a beautiful facility. I've swam really fast there so far this season so I'm excited to race suited up there again. It's also my mom's birthday so I'll do it for her.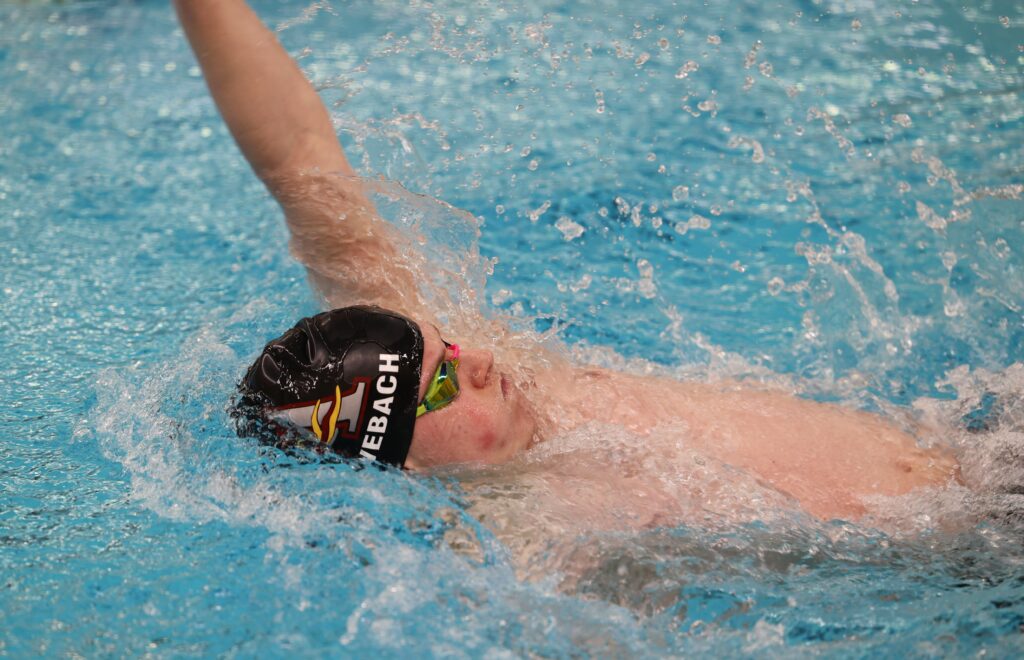 Goals for the rest of the season?
I have numerous time goals that I've been training for since the summer for over the course of this championship season. Another goal is placing higher than last year in my individual (events) at high school state and propelling our relays to more podium finishes.
You often compete against your teammate, Lance Swanepoel, in your two best events–the 50 freestyle and the butterfly. Do you think the two of you bring out the best in each other?
Lance is a beast of an athlete and as awesome a training partner you could ask for. We push and keep each other motivated and accountable all the time.
Lance has told me that his biggest goal is to break the state record in the butterfly. Do you think he can do it?
100000 percent! Lance has already swam well below the record this year, and I can only see him lowering his mark further.
Waukee is seeking its third straight state title and leads the power rankings by nearly 300 points. Do you think anyone can beat the Warriors?
I think at the beginning of this season there may have been a competitor, but as the season has panned out it's looking like another repeat. We'll see how the Waukee vs. Valley dual meet goes.
I know Lance committed to Wisconsin prior to the start of his junior season, and I'm sure you have looked at some schools. Are you close to making a decision?
I've been talking to a number of different schools since July and have narrowed my list slightly. I am hoping for more visits after championship season when my times are most up to date.
Do you know what you want to study in college?
I am not sure yet, but I have interests in lots of different fields of study.