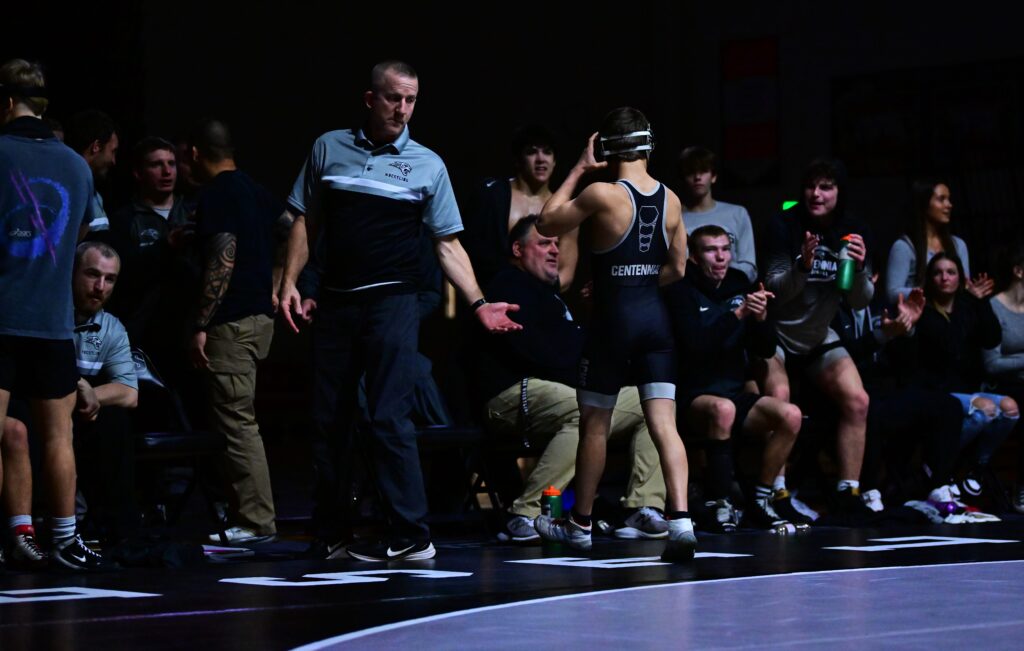 The Ankeny Centennial wrestlers earned a third-place finish in the Osage Duals on Saturday.
After going 2-2 during the preliminary rounds, the eighth-ranked Jaguars posted a 39-30 victory over Humboldt in the third-place match. They are now 19-5 on the season.
"We had a little bit of a letdown after our big win over Johnston (on Thursday)," said Centennial coach Jay Groth. 'We weren't real focused the first couple of rounds. We let Clear Lake score too many points, and we lost a dual meet that I thought we should have won against Independence. But we took a lot away from this tournament."
Centennial opened the meet with a 48-32 victory over Clear Lake. The Jaguars then lost to Independence, 36-34.
"We did not wrestle very well in the first couple of rounds," Groth said. "We had a couple guys get pinned late in that dual against Independence."
Centennial rebounded with a 36-25 win over Davenport Assumption. The Jaguars then dropped a 54-18 decision to Kasson-Mantorville (Minn.), the eventual champion.
"Kasson-Mantorville was a state runner-up last year, and they are very good. They're very talented," Groth said. "But on criteria, we got second (place) in our pool."
Centennial then bounced back to defeat Humboldt, which is ranked in Class 2A along with Independence and Davenport Assumption.
The Jaguars were led by sixth-ranked Cale Vandermark at 106 pounds, No. 8 Cody Vandermark at 113 and Isaac Bruhl at 138. They each went unbeaten on the day and were named to the all-tournament team.
"The Vandermarks had bonus points in nine of their 10 matches," Groth said. "Cody beat the fourth-ranked kid from Humboldt. They both looked great. They were fired up and getting after it all day."
Centennial wrestled without No. 4 Lucas Bruhl at 145. Bruhl, who is unbeaten, is nursing a minor injury.
"Logan Song won a couple matches (at 170), but also has a little nagging injury," Groth said.
The Jaguars will host a CIML Conference dual meet against Dowling Catholic on Thursday.