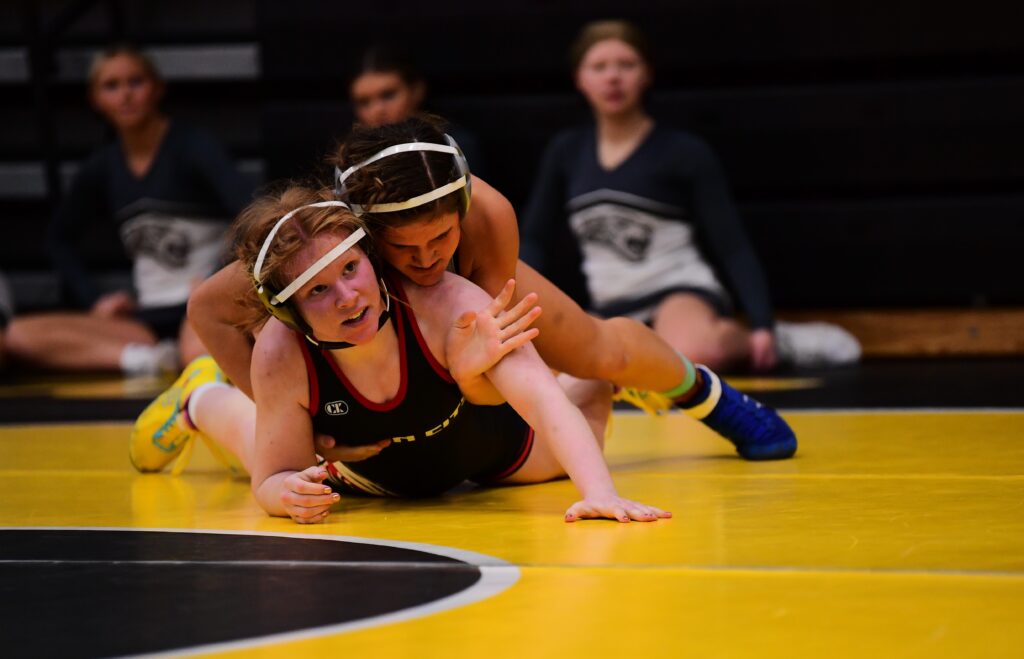 Ankeny girls' wrestling coach Dustin Roland was happy with his team's first-place finish in the Bob Sharp Invitational on Saturday at Southview Middle School.
But he still wants more from his squad.
"It wasn't our best outing, but we were able to edge Mason City for the team title," Roland said. "We won most of the matches we should have, but dropped ones we probably weren't favored (to win). We need to figure out a way to win some matches we aren't supposed to."
Ankeny scored 170.5 points to win the team title. Mason City finished with 168 points, while South Tama took third in the eight-team field with 85.
Elyse Engebretson at 115 pounds and Josie Bishop at 235 each won an individual title for Ankeny, which also had eight runner-up finishers.
Bishop pinned teammate Melanie Martinez in 2 minutes 34 seconds to capture her crown. She raised her record to 21-13, while Martinez placed second and fell to 26-6 on the season.
"Josie had a great day winning her division while being very undersized for that weight class," Roland said.
Engebretson posted a 3-1 decision over Kamina Munson of Mason City in the title match at her weight class. She improved her mark to 23-5.
Ankeny's other second-place finishers, in addition to Martinez, were Nora Bockes at 110, Trudy Haag at 120, Emma Daggett at 125, Lily Hans at 130, Dana Cleveland at 135, Gia Blaser at 140 and Lauren Heimer at 170.
Cleveland (28-4) lost for only the fourth time this season in the finals. She dropped a 10-4 decision to Maeley Elsbury of South Tama, who is now 37-1.
Bockes lost a close title match, dropping a 6-3 decision to Lila Sheehan of Mason City. She is now 31-6 on the season.
"We hope to grow this tournament in the future," Roland said.
Ankeny will compete in the CIML individual tournament on Tuesday at Valley.
"We are looking forward to it," Roland said.