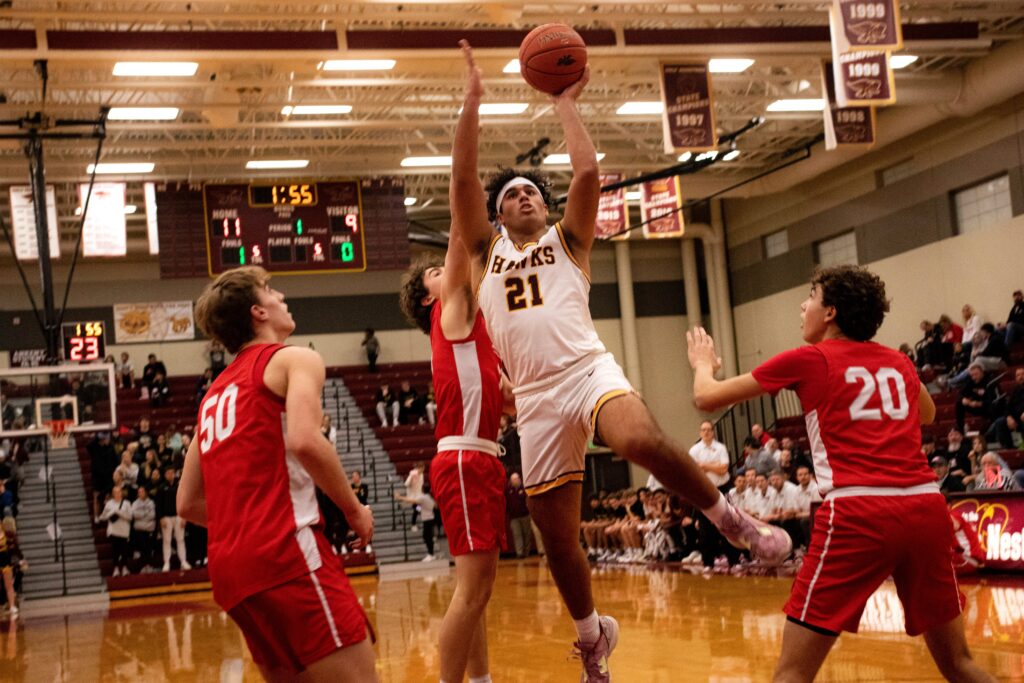 There was no letdown for the Ankeny boys' basketball team.
Four days after knocking off third-ranked Waukee in a stunning upset, the Hawks were back on the court Tuesday and posted a 63-58 victory over visiting Dallas Center-Grimes in a non-conference game.
Ankeny improved its record to 5-9. The Mustangs dropped to 7-4.
"It feels good obviously just to continue to move the team along this season," said Ankeny coach Brandt Carlson. "The guys worked really hard to get the win."
Ankeny took a 16-12 lead at the end of the first quarter and held a 29-23 advantage at halftime. The Hawks led by 47-42 after three periods.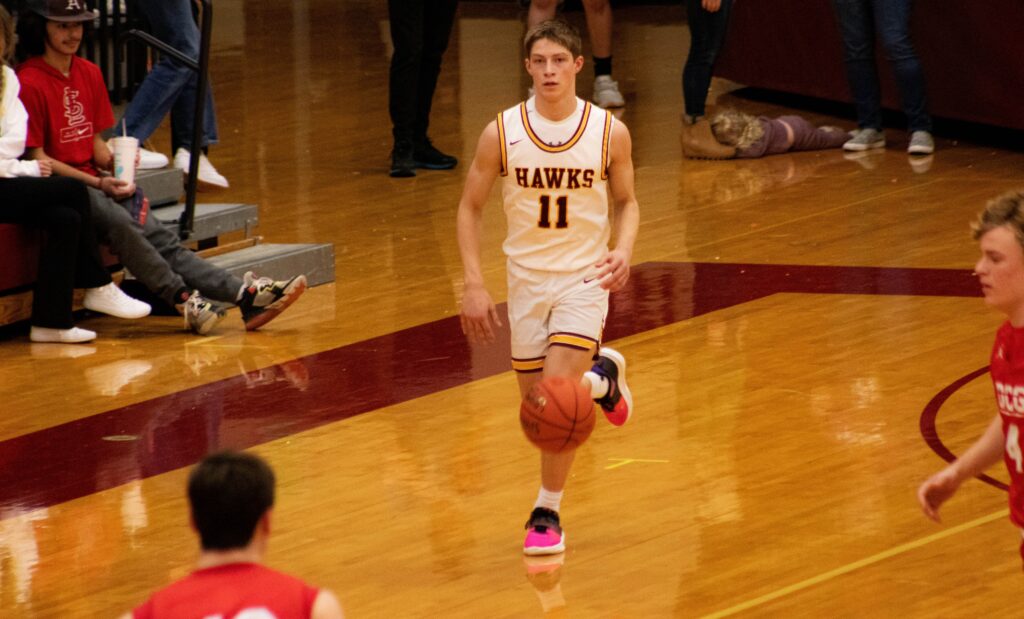 "We were able to get the lead and really keep it the entire game," Carlson said. "It never got much more than eight or nine (points), and they cut it to two at one point but we were able to hold them off. Dallas Center-Grimes is well-coached and played hard. They hit some big shots late, but our guys were poised and made some big plays.
"It's just nice to win and have some momentum building potentially," he added.
Carson Johnson scored 22 points to lead Ankeny, making 5-of-7 attempts from 3-point range. He poured in a career-high 24 in the win over Waukee.
"We're starting to get some guys scoring consistently and we're getting Carson free, which is great," Carlson said. "And we're getting contributions from everybody who plays."
Lio Aguirre had 13 points, eight rebounds and six assists for the Hawks. Jamison Patton scored eight points, Cash Schoolen chipped in seven, and Maddox Ward added six.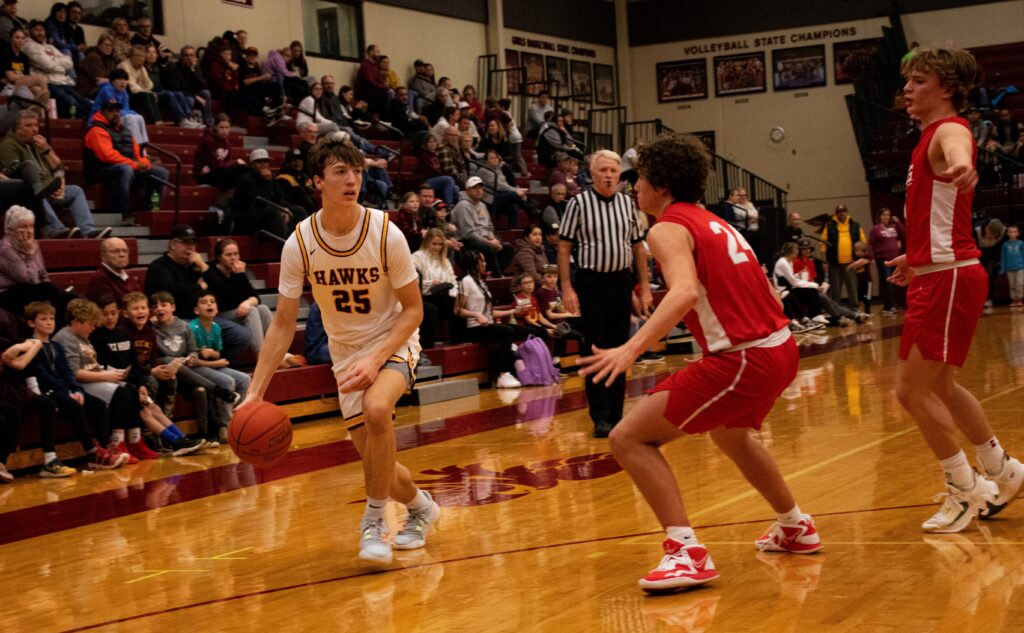 Carlson was also happy with his team's defensive effort. Calix Cahill and Jonathan Howard, who went 5-of-8 from behind the arc, each had 17 points to lead the Mustangs.
"We're mixing things up and just trying to make the opposition think a little bit," he said.
Both teams made 21 baskets, including nine 3-pointers. But the Hawks went 12-of-16 at the free-throw line, while Dallas Center-Grimes went 7-of-11.
Ankeny will play a CIML Conference game at Southeast Polk on Friday. The Rams are 1-9 in the league and 2-10 overall after losing at No. 2 Waukee Northwest, 85-61, on Tuesday.
The Hawks won the first meeting against Southeast Polk, 57-40, on Dec. 6.