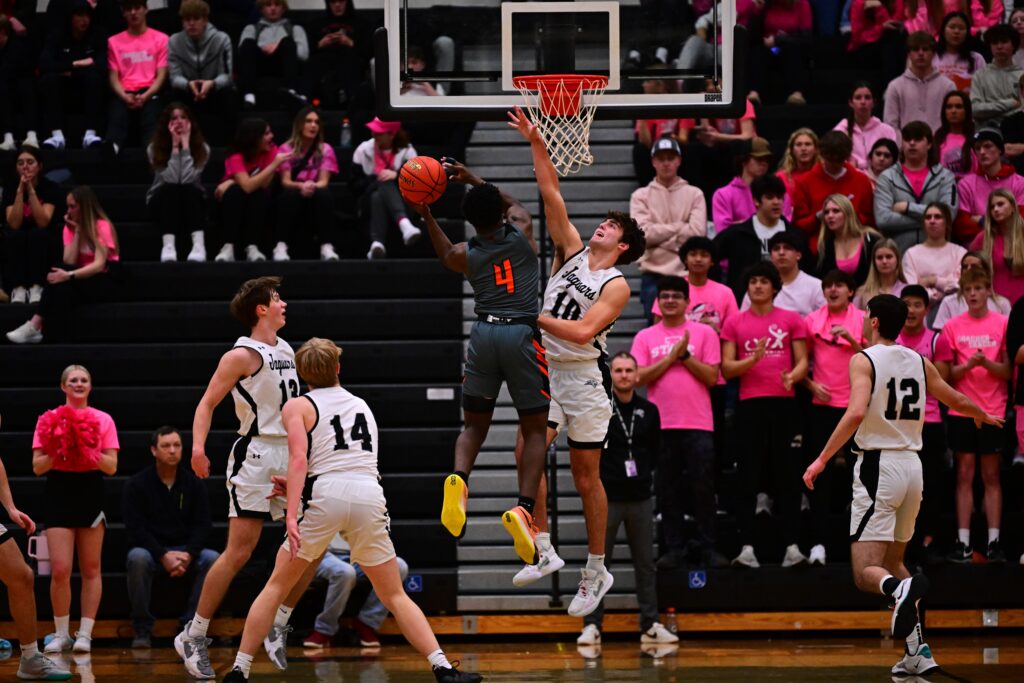 Tuesday's showdown at Ankeny Centennial was a battle for third place in the CIML Conference boys' basketball standings.
Fourth-ranked Valley turned the game into a rout.
The Tigers closed out the third quarter with a 21-4 run to build a 65-44 advantage and went on to defeat No. 5 Centennial, 83-55. They shot 64.8 percent from the field (35-of-54) while avenging an earlier 56-51 loss to the Jaguars.
"They're playing at a very high level right now," Centennial coach Bob Fontana said of the Tigers. "I think they're the hottest team in the league. They were definitely more aggressive than us. We needed to be a lot more physical, and we weren't."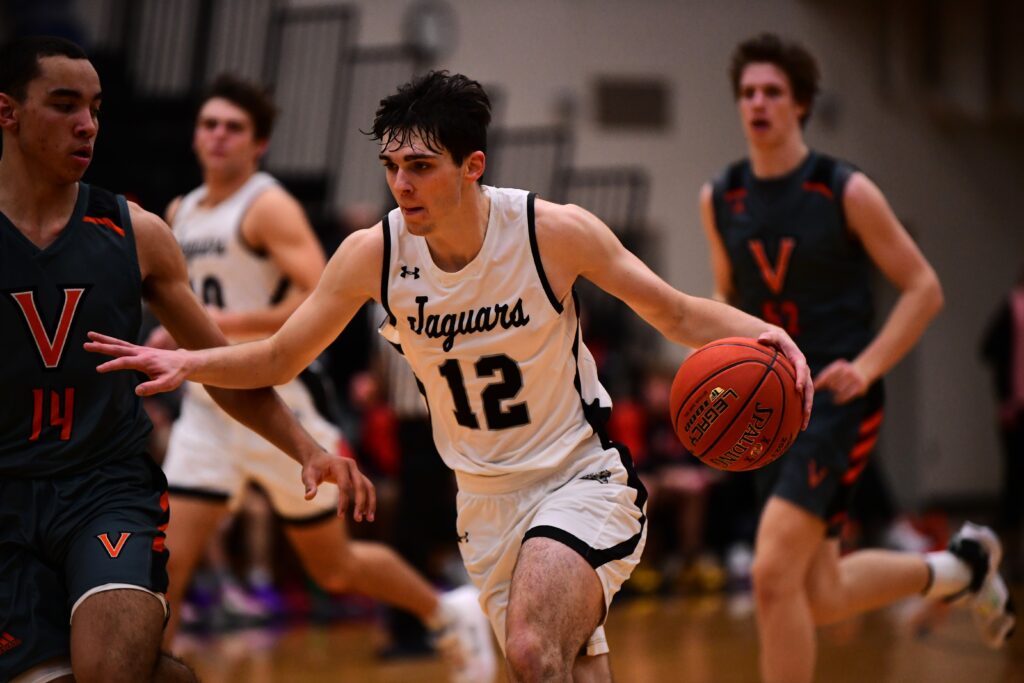 Valley held a 39-33 lead at halftime. Centennial then closed the gap to 44-40 with 5 minutes left in the third quarter before the Tigers pulled away.
"We just had too many defensive breakdowns," Fontana said. "Our defense was not what it normally is. And credit to them–they played well. But I felt like we were reacting to everything they did in the second half, and then it just snowballed on us. We took a couple of quick shots, and they had a couple of runouts on us. They had three consecutive and-ones in the third quarter. Hopefully, we'll learn from it."
Valley, which handed then-No. 1 Waukee Northwest its first loss of the season a week ago, improved to 8-3 in the conference and 9-3 overall. The Tigers had four players in double figures, including 6-foot-8 sophomore center Trevin Jirak, who had 10 of his 12 points in the first half.
"Getting (Jirak) back helped them a lot," Fontana said.
Curtis Stinson Jr. led Valley with 22 points and seven rebounds. Kiki Deng had 19 points, and Zay Robinson added 17.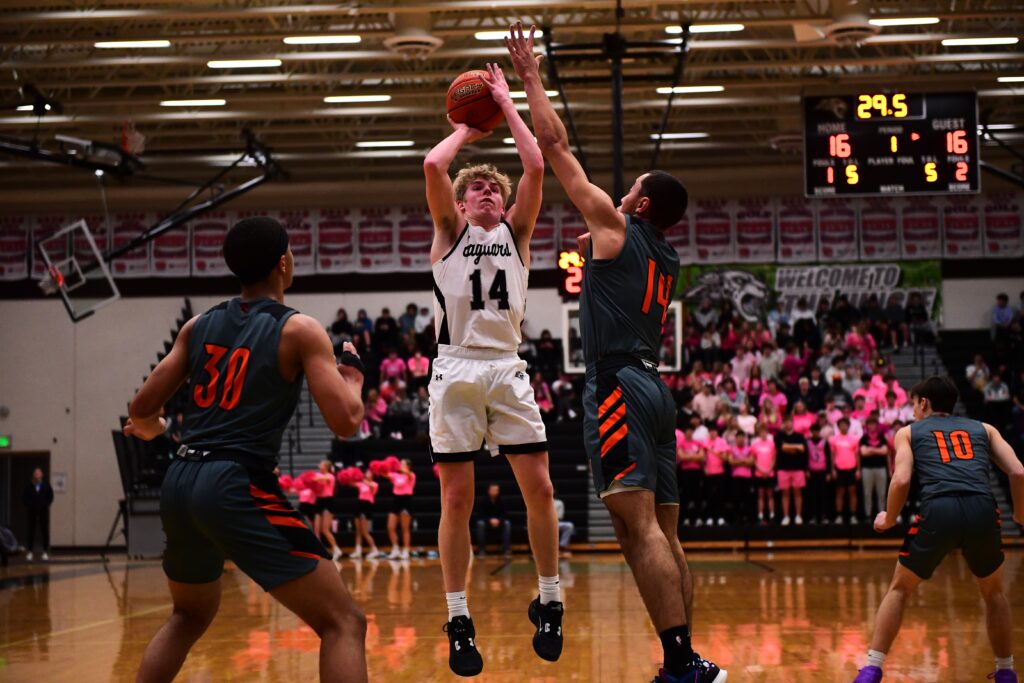 Luke Winkel scored 13 points and dished out eight assists to lead the Jaguars, who dropped to 7-4 in the league and 8-4 overall. Drew Schreurs chipped in 12 points, Chase Schutty had 10 points and five rebounds, and Evan Bryan and Nick Vaske each added nine points.
Isaac Runchey had Centennial's only two points off the bench.
"We've got to play a 32-minute game," Fontana said. "And we definitely need to get more from our bench."
The Jaguars made nine 3-point goals in the first half to keep the game close. But Valley had five treys of its own in the second quarter, when it outscored Centennial by a 23-17 margin.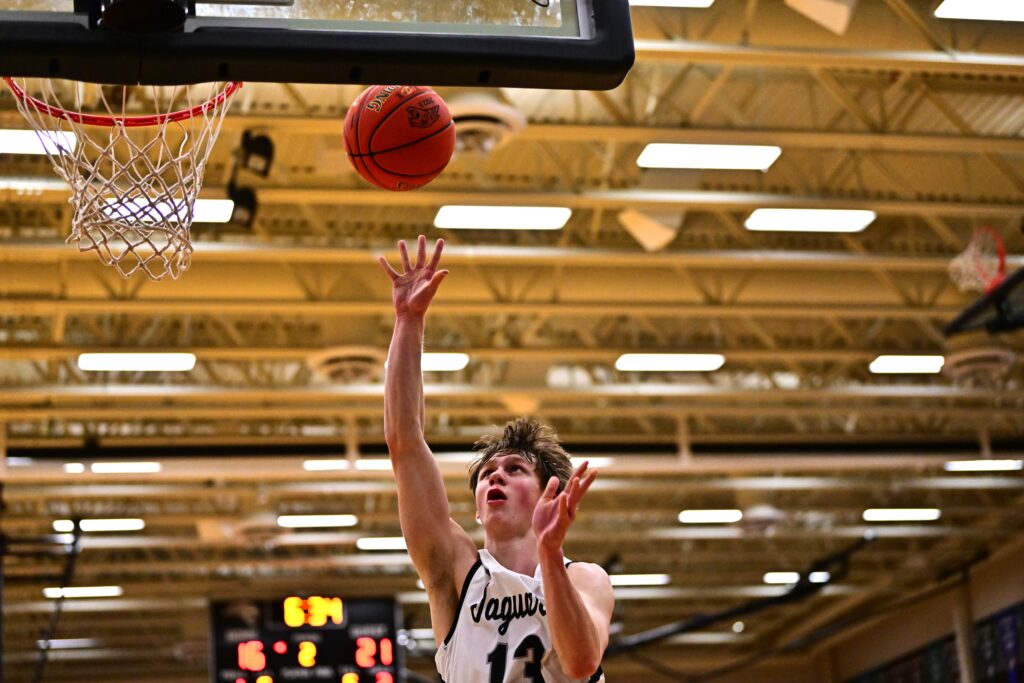 The Tigers then dominated the boards in the second half.
"We were only down one (rebound) at the half, but Valley ended up winning the rebounding battle, 31-17," Fontana said. "We just got our butts kicked in the second half."
The Jaguars will host a non-conference game against Burke (Neb.) on Friday.
"They're athletic, and they run multiple defenses," Fontana said. "We'll have to be ready for that."